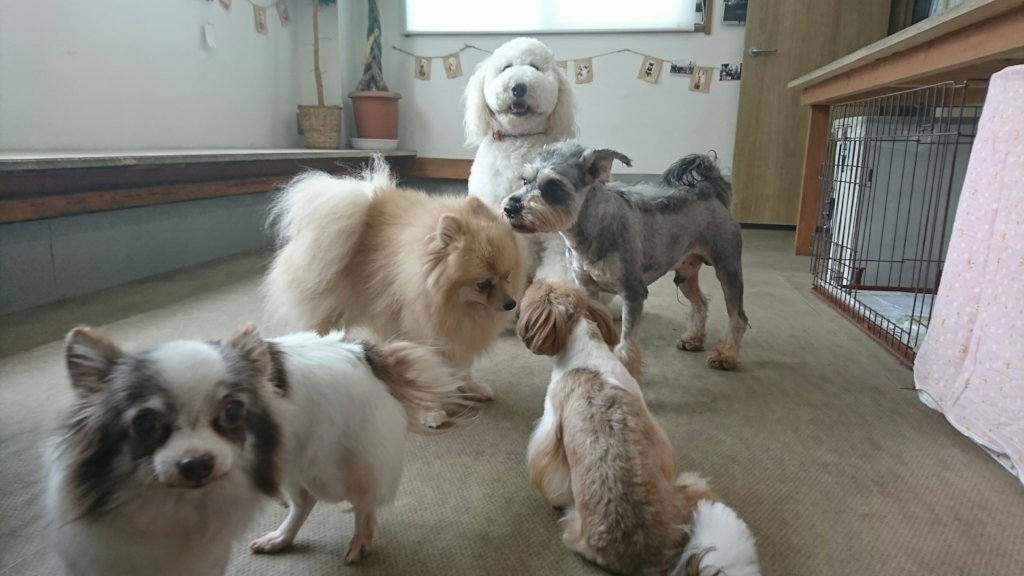 Hello, Thank you for your continuous support for our therapy dogs.
Today I'd like to introduce the growth of Peace about his socializaion!
Peace is a boy, and the breed is miniature schnauzer. He was used to be a family dog, but the owner died suddenly and the owner lived alone, then Peace and the other dogs left in the house. They were lucky, and rescued before the worst story was occured. But he and his friends were too thin. If the discovery became a little bit later, it is not strang the all dogs died for hunger. They were really lucky.
Anyway, now Peace is living peacefully in our association.
But Peace had a big problem about the socialization; he didn't like the other male dogs!
Peace is very friendly toward human, but once the other male dogs came to Peace, he got angry. He was not good at spending time and spaces with othe male dogs. This was a big problem to train him to a therapy dog.
Then a little by little, our association' trainers gave him many experiences to spend with the other male dogs friendly. Of course the training should not be just a stress to Peace, then in the long term, we trained Peace socialized.
Finally, now he never get angry to the other male dogs in the same space! It was very big progress for him.
Also, it is very warm story but he loves puppies. If there are puppies in the room, he is always with them, take care of them, and teach them many things, like he is their father :) When our staffs see the scenen, our hearts become so warm, and know how a kind dog Peace is.
We think Peace is becoming a great therpy dog.
Thank you,