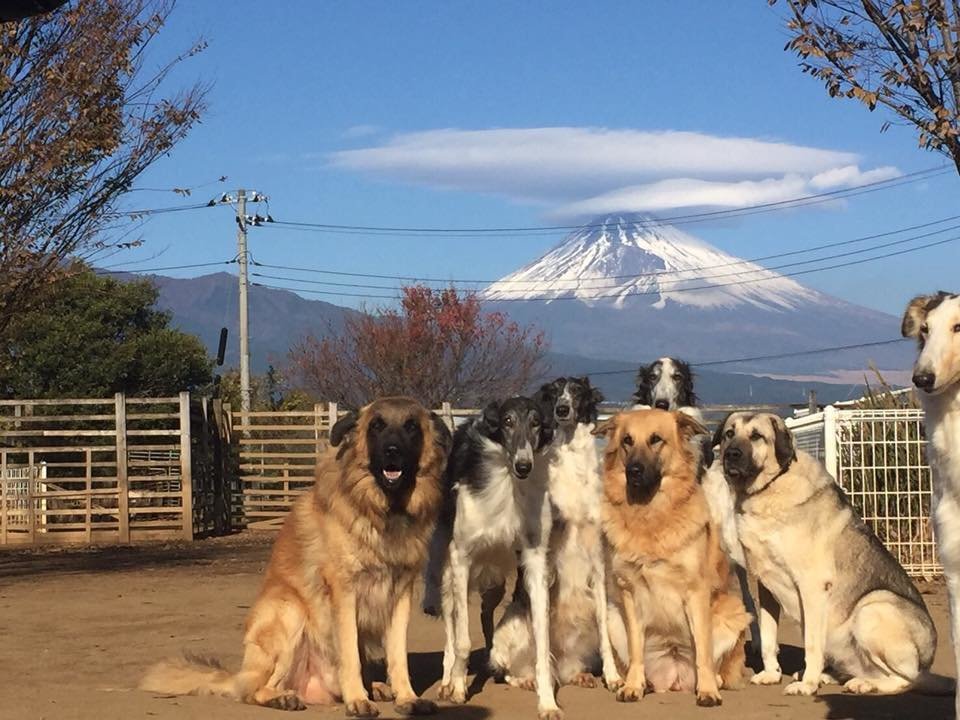 Hello, This is Japan Animal Therapy Assciation. Thank you for your support.
Today I'd like to introduce one of our facilities, Mishima Training Ground.
It is the place all the threrapy dogs to build their healthy body and relax. There is a huge ground and dogs can run their full with the dogs' friends. It is important for dogs' mental to keep healthy mentally and phisically.
Also Mishima city has lots of green, nature, and the air is clear. It is very close to Mt.Fuji, the Japanese holy mountain. From our ground, if it is sunny day Mt. Fuji is always seen and it is so beautiful, like the attached pictures.
We have several facilities in the differnt areas, Kanagawa prefecure and Misima city. Kanagawa is close to Tokyo, the central of Japan. It means there are lots people and the requests of therapy visits are very big number. But we cannnot rent so large facility for the rent fee.Of course we let all dogs take enough rest, but we think it is necessary for dogs' health to enjoy running enough in the clean air environment without any therapy work.
So we move dogs Kanagawa area to Mishima regularly in turn.
It applies for our projects' dogs, like Johann, Chocolat and so on. Actually now Chocolat is living in Mishima Training Ground and enjoy her slow time.
We hope all dogs enjoy the therapy works. And to enjoy their work, it is necessary for dogs to take enough rest, and their mental is healty. It is the same as human. We can work hard because we take rest. Human and dogs are the same in many aspects.
We will continue our therapy activities, taking care of the dogs' health as possible as we can.
Thank you,