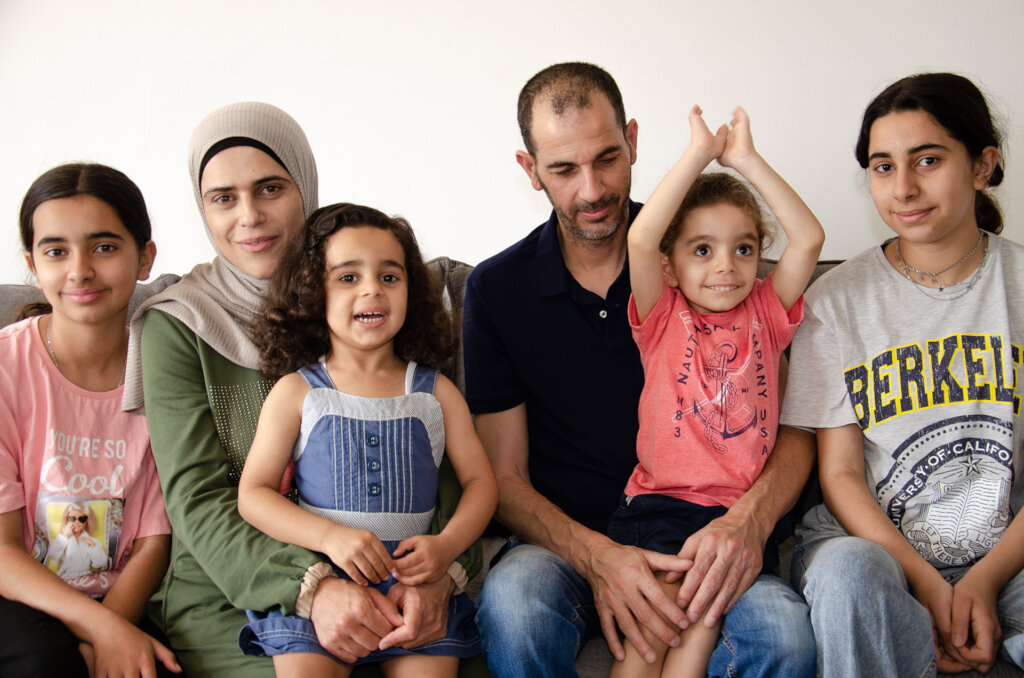 Dear friends,
Many greetings to you from Adalah.
In this update we highlight three new strategic litigation cases undertaken by Adalah. In these cases, Adalah challenged racist and discriminatory laws, policies and procedures before Israeli courts, as follows:
A law banning Palestinian family unification in Israel;

A procedure for appointing teachers in Arab special needs and other schools;

A demand to open employment bureaus in poverty-stricken Palestinian Bedouin towns in the Naqab
BAN ON PALESTINIAN FAMILY UNIFICATION
The newly-legislated Citizenship and Entry into Israel Law (Temporary Order) – 2022 – a new version of the 2003 Law – continues to prohibit the granting of legal status in Israel to Palestinians from the OPT or Israeli-defined "enemy states", who are married to Palestinian citizens of Israel or residents of Jerusalem. For the first time, the Law explicitly states that it is intended to ensure a Jewish demographic majority.
Adalah petitioned the Israeli Supreme Court in March 2022, on behalf of three Palestinian families against the law, demanding that it be revoked. Adalah argued that it is a racist and discriminatory law that violates the right to establish a family, and allows the state to operate on two separate citizenship tracks based on national and ethnic affiliation under the eternal pretext of temporality.
WHO DECIDES ABOUT TEACHERS' APPOINTMENTS IN ARAB SCHOOLS
For decades, the Israeli Education Ministry has employed two separate tracks for appointing teachers: in Jewish schools, the principals have complete discretion for selecting teachers, while in Arab schools, selection is based on a scoring system and principals have no discretion. In February 2022, Adalah filed a petition to the Jerusalem District Court on behalf of Jusour- Bridges for Autism and the Chair of the Parents' Committee in Amar School in Haifa, Ms. Hanin Shomli, seeking to exclude Arab special education schools from this discriminatory procedure.
Dr. Kareem Nasser, an occupational therapist specializing in the education of autistic children, who gave an expert opinion in the case: "The appointment procedure in Arab schools leads to the prioritization of teachers whose qualifications do not meet students' needs, resulting in many Arab parents choosing to enroll their children in Jewish special education institutions. Those children are prevented from receiving education in their native language based on their own cultural values and traditions, thus impeding their developmental skills and preventing them from realizing their right to becoming equal and active members of society, achieving independence and full integration in family and community life."
LACK OF EMPLOYMENT BUREAUS IN NAQAB BEDOUIN TOWNS
Despite having the highest unemployment and poverty rates in the country and the lowest socio-economic ranking, six Bedouin towns in the Naqab have no state-run employment centers; rather, job-seekers from these towns, as well as from nearby Bedouin villages, including the unrecognized villages, are directed to fairly distant Israeli Jewish cities. There is little to no public transport from these towns to the cities, and the existing centers are linguistically and culturally foreign. Employment centers provide unemployment benefits and offer job opportunities and vocational training for job seekers and assist employers in finding employees.

Adalah petitioned the Israeli Supreme Court in March 2022, on behalf of the local councils of four Bedouin villages, the Negev Coexistence Forum for Civil Equality and the Sidra Association, demanding the establishment of employment centers in Hura, Kuseife, Leqiya, A'ra'ara, Shqieb A-Salam (Segev Shalom), and Tal A-Sabei (Tel Sheva); Rahat is the only Bedouin town in Naqab which has a center. The high unemployment rates of Bedouins and the wide gaps, in general, between Palestinian Arab and Jewish citizens of Israel, are the result of, and have been maintained by, decades-long discriminatory state policies.
Click here to see Adalah's News, 29 April 2022: Strategic Litigation
Thank you for your continued support of Adalah's work.