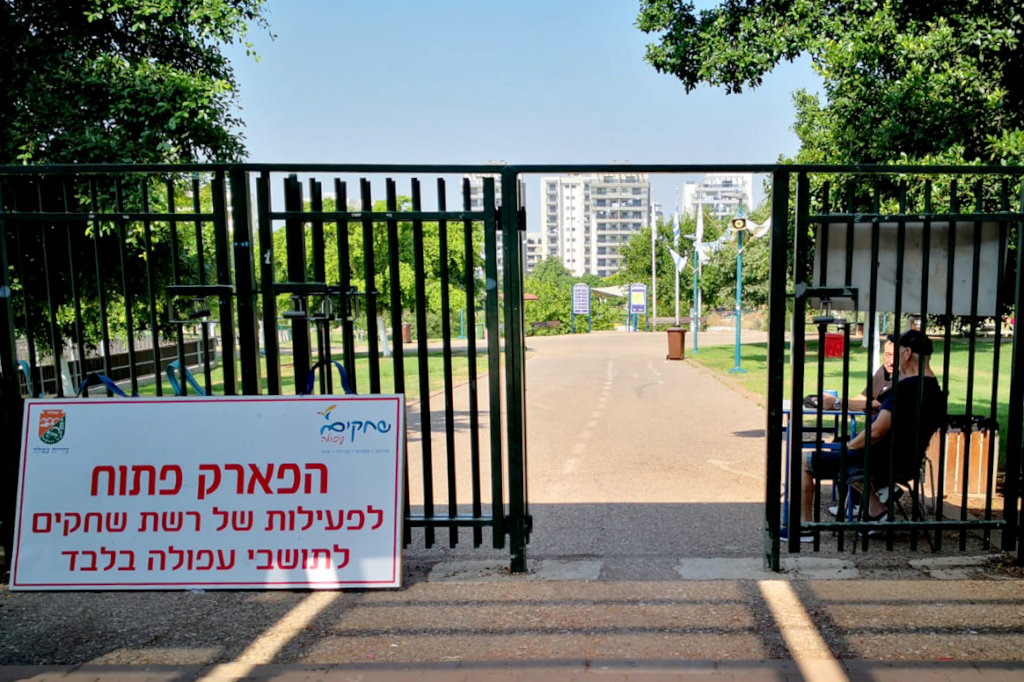 Dear friends,
We won!
Following Adalah's lawsuit, the Municipality of Afula in northern Israel was compelled by court on 14 July 2019 to end its ban on non-residents from entering a public park in the city.
This policy was aimed at blocking residents of nearby Arab communities from using the facility. We know because the municipality told us so.
Earlier this month, Adalah Attorney Nareman Shehadeh-Zoabi and her infant son arrived at the park and found a new large sign at the entrance reading: "The park is open … to Afula residents only".
Upon learning that they are from the nearby Arab city of Nazareth, a security guard at the park entrance forbade them from entering.
"I felt deeply humiliated by the situation," said Attorney Shehadeh-Zoabi.
"Jewish residents freely walked past me into the very park that I so often enjoyed with my son while I was prevented from entering and forced to leave – simply because I am from the Arab city of Nazareth".
The ban was issued following an explicit election promise by Afula Mayor Avi Elkabetz to act against what he deigned the "conquest of the park" by residents of surrounding Arab towns. He called on the city's Jewish residents to "proudly hoist Israeli flags throughout the park and play music in Hebrew".
The ban was also made public just days after Mayor Elkabetz took part in a protest against the sale of a home in the city to Palestinian citizens of Israel, and after newly-elected city council members were sworn into office pledging to act to preserve the city's Jewish character.
This positive result following Adalah's legal interventions – which were widely covered in local and international media – effectively rebukes the city and its mayor for their racist policies, and ensures that Palestinian families in Israel can enjoy free access to the public park.
Our victory shows what Adalah is able to achieve with your contributions.
For Adalah to continue its fight against racism and discrimination, and to secure just rights for all Palestinians, we need your support.
Will you donate to Adalah today? Will you share our appeal with friends and family? We would be very grateful.
In solidarity,
Rina Rosenberg (Jabareen)