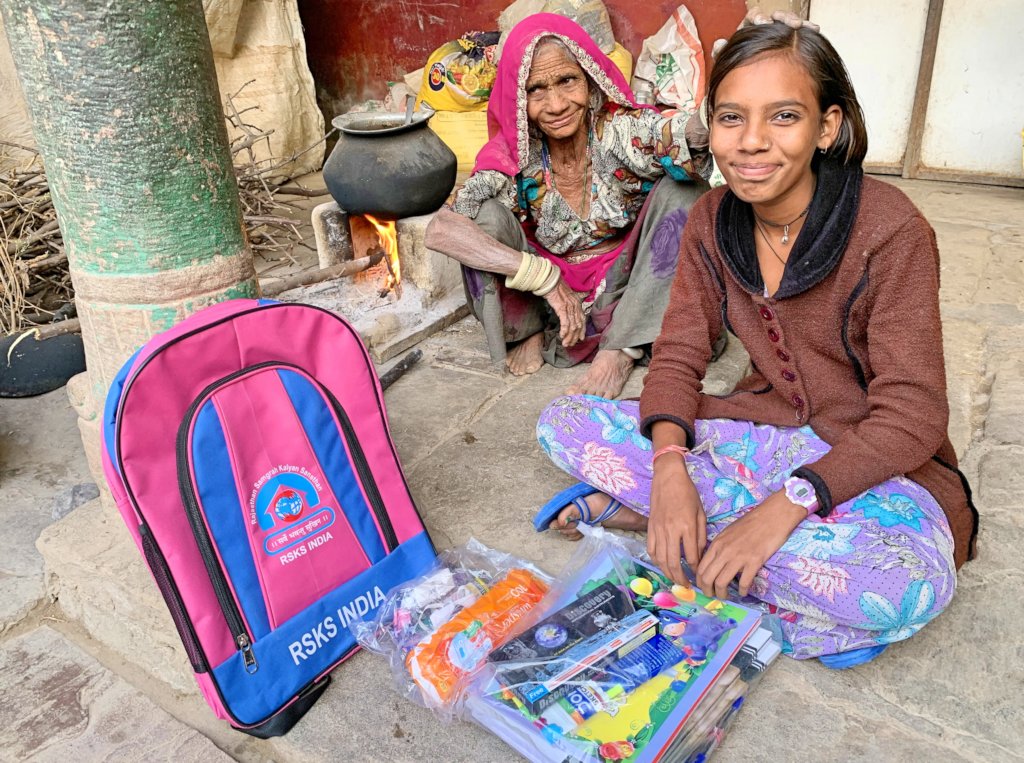 Respected Patron Namaste
We thank you from the core of our heart for your valuable support through GlobalGiving. Rajasthan Samgrah Kalyan Sansthan and the beneficiaries wish you and your family " Happy New Year " and hope that year 2021 will bring you a lot of happiness and joy to you.
An Impact: Girl Rising with Education
My name is Chanchal (Name Changed) and I am 15 years old. I have parents and three siblings at home. My father works as a laborer in the fields and runs our house. Last year, I passed my tenth grade and topped the school too. This year I have come to the 11th grade. I am interested in studies and I continue to study all day. This year, schools are closed due to COVID-19 pandemic and my education is being completely disrupted. My father is sitting unemployed at home and there was financial crisis in the house. For this reason I was not able to purchase educational material. Due to lack of teaching material, I am not able to study at home and I do not like to study in this situation.

Meanwhile, the RSKS organization was surveyed for teaching materials in our school. The headmaster selected me because of the school's top number passing and the financial condition of my house. Someday later I was given teaching materials and sanitation together. Seeing all this stuff, I got very happy. Teaching materials included school bag, registers, pens, pencils, rubber, scale, geometry box, copy, etc., along with all learning materials, as well as sanitary pads, soaps, masks, sanitizers, etc. were also present in the kit.

I was very happy with the teaching and hygiene kit. There was no place for my happiness. I showed all the goods to the parents at home, so my father turned his hand on my head and told me to study diligently and illuminate our name by passing through a good number. I had tears in my eyes at that time. And I hugged my parents. Now I sit at home and study diligently. My teachers guide me so that I have no problem. My dream is that I will become a teacher and help the poor girls in education. I thank the RSKS organization whole heartedly.
Humble Appeal !!.....
The RSKS organization is currently running a ''Covid-19 Humanitarian Relief in India'' operation for daily wage workers, Homeless, Street & Slum families, who lost work and earning.

You can contribute your generous support for COVID-19 Relief In India.

https://www.globalgiving.org/projects/relief-to-coronavirus-affected-families/
Once again thank you so much for your valuable Support.


Many Regards
Team RSKS India
Follow us on https://www.facebook.com/rsksindia
Stay Healthy & Keep Physical Distancing!!
Links: