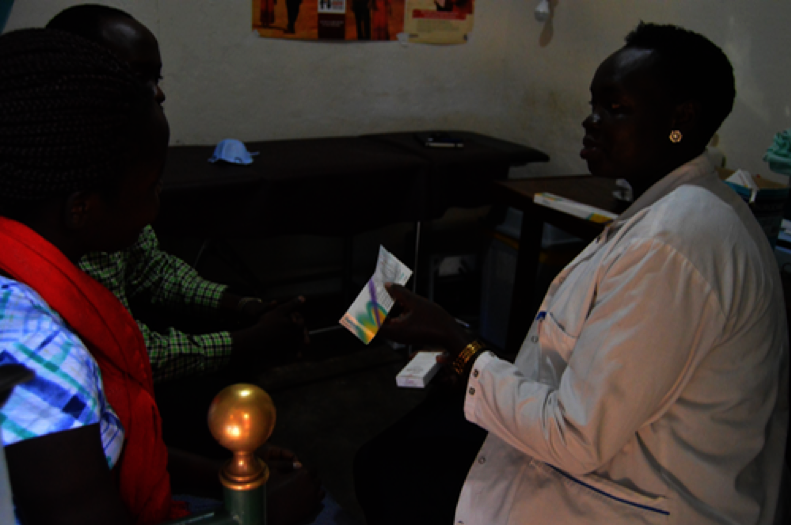 Nancy* had a great childhood – she never lacked, went to the best schools and had the affection of her parents. As an adult, she graduated with a bachelor's degree in Business Administration, a postgraduate diploma in Monitoring and Evaluation and soon after landed a good job. Then her luck took a turn.
"In 2013, I dated a young man. I didn't know it at the time, but he was cheating on me with many women. Upon finding out, I resigned from my job and decided to go get myself tested. When I received my HIV results and they were positive, I wanted to die. I walked aimlessly into the road with the hope that I would get knocked and die."
"It took me two to three years to start taking the antiretroviral (ARVs) drugs because I didn't trust any health centre. I continuously purchased septrin as starting the ARV's themselves was my biggest fear."
Not only was Nancy HIV positive, but she was also four weeks pregnant. "My boyfriend left me when I told him about the pregnancy. I then went home and told my parents about what happened. To my surprise, they were very supportive and stood with me through that trying time, prayed with me, and as if that wasn't enough, they moved to Kampala to support and take care of me," Nancy recounted.
"My journey with Alive Medical Services started in 2015 when my parents brought me to the clinic. One of the counsellors I met handled me with so much love and respect and put many of my fears to rest. One thing she asked me to do was to live for my unborn child."
"At that moment I realized that if my parents were fighting for me, the least I could do is fight for my unborn child." In an attempt to not have to explain herself, Nancy bought a ring to disguise herself as married in the event her belly started to show. She started to look for work three months into her pregnancy. I took part in many part-time projects until I got one upcountry when I was six months pregnant.
Nancy carried on with the work until she gave birth in Lira - her hometown. After a month, she brought her daughter to AMS to get checked and to make sure she was safe. When she was discharged and diagnosed HIV negative, Nancy's parents took the new-born and looked after her while she went back to work to fend for herself and the baby.
When asked about feeling stigmatized, Nancy mentioned that she faced a lot of stigma especially back in her home village. "When I shared with a lady I considered one of my good friends she went on to tell anyone who was willing to listen about my status. As a result, many of my friends stopped talking to me, and those that didn't asked one question – is it true that you are sick?" she sadly narrated.
"But when I am at AMS, everyone treats me with dignity and respect. AMS has given me a home and hope to live with my status and feel encouraged."
Today, Nancy is back on her feet, fending for both herself and her daughter; she's gained stability both financially and emotionally. She hopes that her story will give strength to someone out there who has lost hope.
"I have registered a nursery school and day-care that I plan to open next year. I want to go back to my community back in Lira and give hope to others so they can move on and live a quality life." Nancy concludes.
*Names, images and some details in this story have been changed to protect the identity of the client.