Project Report

| Apr 20, 2022
Preventing wolf deaths due to poultry poisoning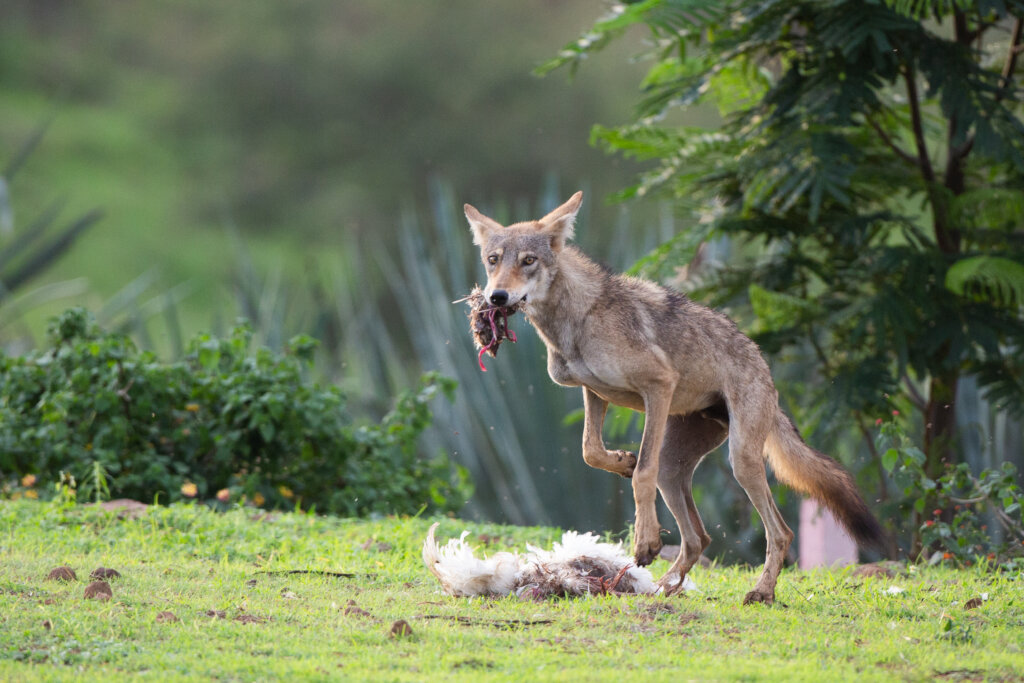 Greetings from Wildlife Trust of India!
Hope you are doing great.
We are back with the updates on our project 'Stop the hunting of wildlife in India', which you so generously chose to donate for.
Thank you so much for your kind donation and for believing in our work. It is through your support that we are able to work towards our vision of a secure natural heritage of India.
In 2019, we sanctioned a Rapid Action Project to analyse the cause of wolf and other canid deaths in Saswad grasslands of Pune, Maharashtra. The project confirmed traces of Thimet pesticide in poultry carcass samples collected from the poultry dumping sites in the region. These carcasses dumped by the villagers and poultry farms in the vicinity of these sites provided easy food to the carnivores. But sadly, this has become a major cause for the inadvertent increase in carnivore deaths.
In the reporting period, we launched Phase II of this project, where the on-ground team is carrying out sensitisation activities to prevent this issue from recurring.
One awareness session was been carried out for 20 participants in the region on grassland ecosystems, their wildlife and ensuring peaceful co-existence. A short film on poultry poisoning and its detrimental effects for wildlife has also been produced to be showcased in future awareness events.
Further, operational poultry farms located within regions of wolf movement will be selected to organise meetings with the farm owners and sensitise them about the harms of using pesticides on carnivores. Pune Forest Department and the District SPCA will also be looped in along with the government veterinarians (who inspect poultry carcases) for a workshop to highlight the issue and come up with an action plan. Dumping sites will be designated where samples will be tested before discarding to reduce poisoning.
That's all for today's updates. We will soon be back with more. Till then, take care and thank you once again for your support!
Warm regards,
Team WTI