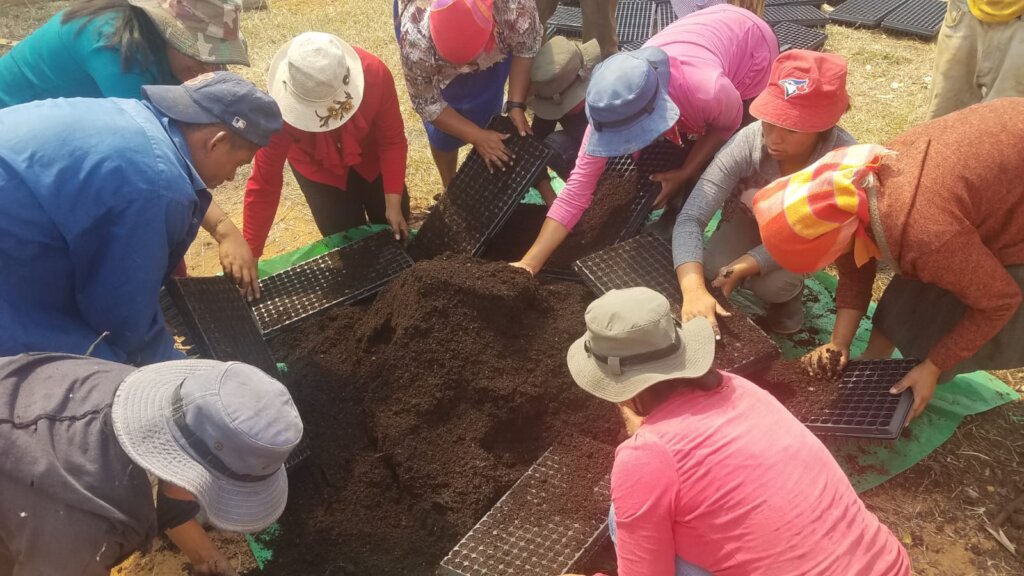 COMAL Network
May 04, 2022
Second quarterly report for GlobalGiving
Project Title: Stop hunger for indigenous families in Honduras (53804)
The resources of this project have been used by COMAL Network to support farmers and indigenous families in order to contribute to food and nutritional security, as well as investments in productive infrastructure. This will allow greater resilience to climate change and also contribute to income generation especially for indigenous women in rural communities in western Honduras.
Main achievements:
Incentivized the Local Resilient Economy, at least 15 families led by Lenca indigenous women, organized in the Juan Bautista Community Store, in the community Los Encinos, municipality of Intibucá, with technical advice from Red COMAL, have improved their productive infrastructure through a mesh house for the production of vegetable seedlings. During this period, 8 thousand lettuce seedlings have been produced. This is an economic initiative to generate income for families through the sale of seedlings. It is sold at fair prices to other horticultural producers in the same rural communities.
Promoting integrated agroecology and identifying crops with potential value for scaling up and increasing the resilience of the community. 12 families led by indigenous Lenca women, members of the Association of Producers of Rio Grande Intibucá - APRORGIL, located in the community of Rio Grande, Intibucá, have received support for the installation of an agroecological plot, which will be a demonstration plot. A water storage tank, drip irrigation system and seeds have been provided. It is expected that the productive chain will be strengthened and that these women will be able to buy seedlings from women in the Los Encinos community.
In addition, 20 families led by women in the communities of Taulabé and La Paz have been supported with banana seedlings to diversify their family plots.
On behalf of the Board of Directors and the community organizations affiliated with COMAL Network, we would like to express our gratitude to all the donors who, through GlobalGiving, make this support possible to improve the living conditions of rural and indigenous families in western Honduras.