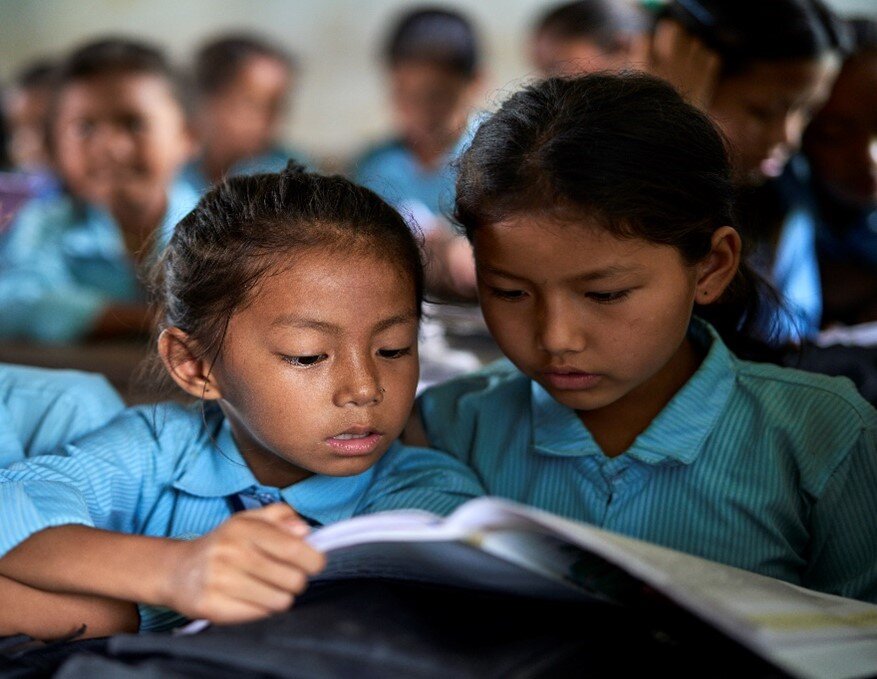 Dr. Aruna Uprety, the founder of STOP Girl Trafficking, lights up when she's talking in front of a classroom full of girls and their parents. She wants them to know, in their bones, the terrible danger of to girls of being trafficked into lives of abuse and despair and how it can be prevented. In a word, education. You can see the parents lean in as they listen. After she does a call and response with the girls about the importance of staying in school and not marrying early, the whole audience breaks into applause.
Schools work as a safety net, connecting each girl to people who care, who notice if she stops showing up, and will step in if trouble does arise. More and more, those stepping in are SGT graduates, alums. Alums have become Friday teachers and hold special classes just for SGT girls to help with schoolwork and are mentors and confidants. Alum groups also host literacy classes for women in their villages, support each other, and fight for women's rights.
They need to fight; dark practices still linger. Trafficking girls is very profitable, and the pandemic has made life even harder for those living on the rough edge of poverty. But Aruna's army of educated young women can fight back.
In some ways, Aruna's work is easier now. In the beginning, 25 years ago, she had to go door to door to persuade parents to let their daughters go to school. Now, 25 years later, those first 54 girls have become 12,000 in 500 schools across Nepal every year. And they are following in the footsteps of 16,000 girls before them who were once at risk and, because of STOP Girl Trafficking, have grown into confident young women.
That is the power of education and STOP Girl Trafficking. Little girls living in poor and broken homes once considered a burden or a curse transform into young women full of hope who are changing Nepal for the better.