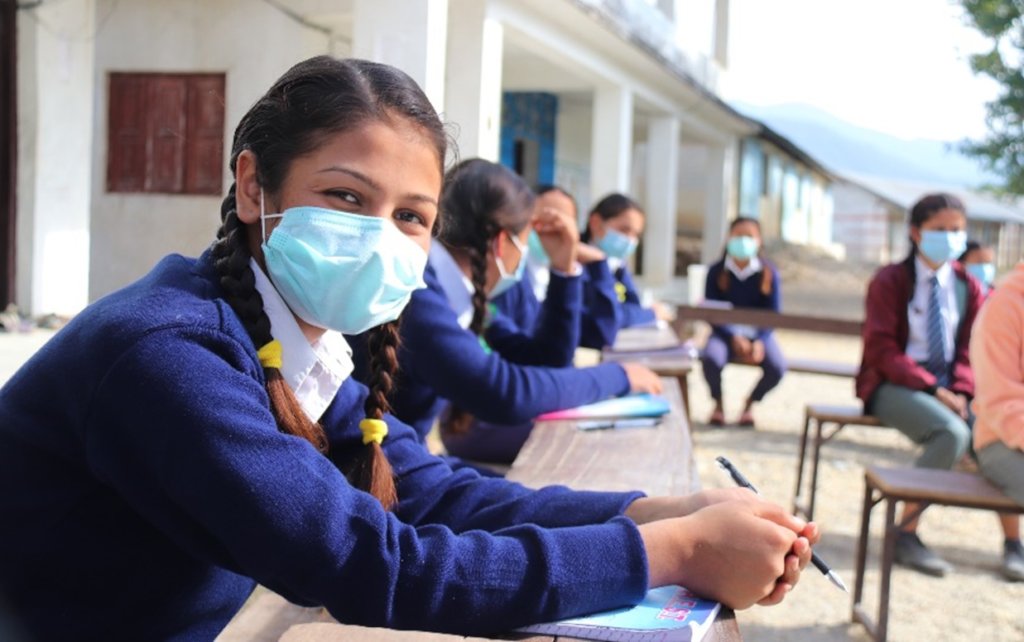 STOP Girl Trafficking (SGT) prevents girls from being trafficked by keeping them safe in school. With a network that reaches deep into rural Nepal, SGT finds the girls most in danger of being trafficked into slavery or child marriage, enrolls them in school, and gives them what they need to succeed. These girls come from families and communities with crushing poverty, long histories of abuse, and deep-seated gender discrimination. The longer they stay in school, the safer they are and the more they learn and grow.
Schools in Nepal finally started to reopen in late October, with staggered schedules to reduce crowding, after closing their doors in March. Since September, the SGT team has been busy conducting field visits to distribute uniforms and school supplies, meet with girls and their families, and check in with the teachers, volunteers, and some local government officials.
The SGT girls are thrilled to be back and putting those copy books to good use, even with the shorter days. Twelve-year-old Parbati (who has six elder sisters and an elder brother, none of whom made it past grade nine) put it well: "I don't understand why we can only go to school for two hours now, it used to be six, and six is better than two," she said. "But two is better than none at all — isn't it!"
It's been a challenging year, but AHF and the SGT team have risen to the challenge to keep girls safe. We cannot thank you enough for helping us meet this challenge. We and the 10,000 girls whose futures are brighter because of you are enormously grateful. Thank you!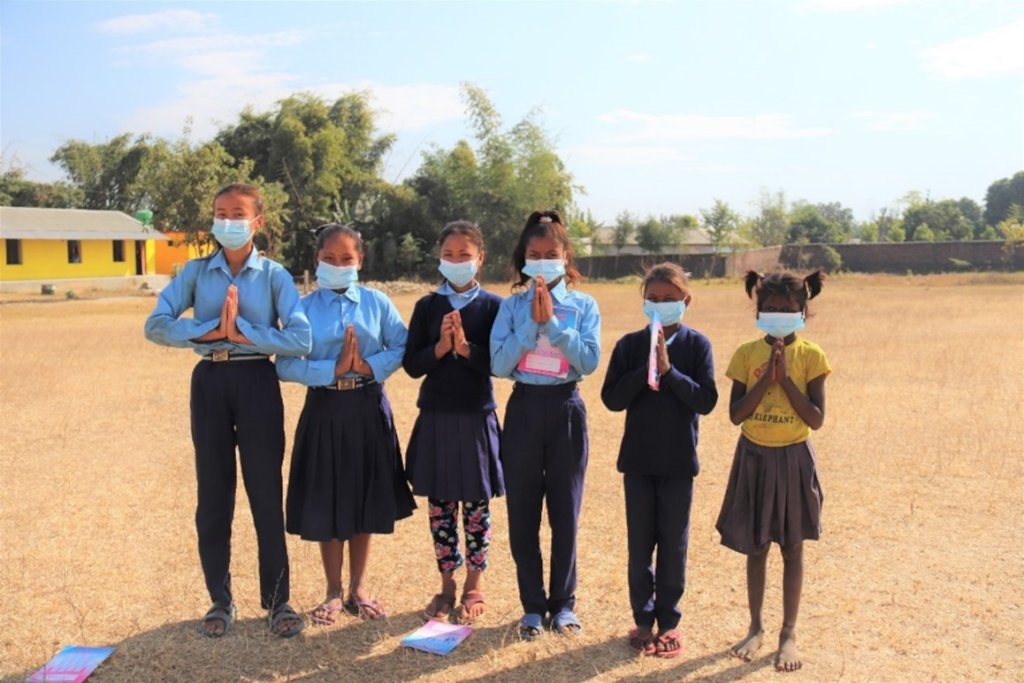 Links: