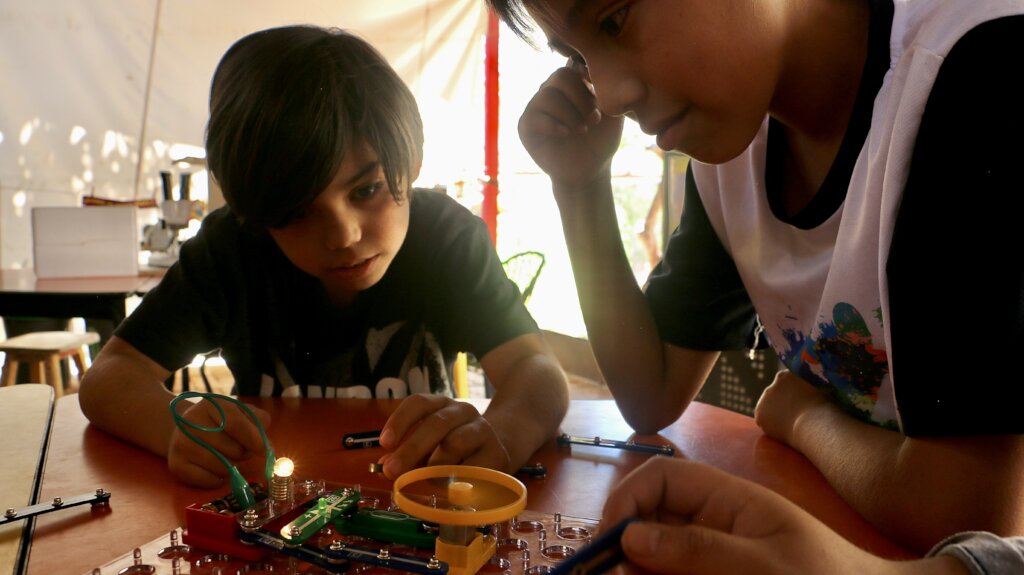 The economic and social backgrounds of young Mexicans have determined their educational outcomes and life prospects over the past two decades (UNESCO 2015). With this in mind, we have begun to question what learning model is best for the 21st century and what skills and competencies are required of students in underserved communities in order to thrive in a world that is continually changing. As individuals, everything we do has an impact on others. Whether it be decisions made at home, at school, or by governments, we are all a part of a system. We must therefore identify the skills we develop to deal with a world of constant change and recognize that our role as decision-makers has an impact on the regional, national, and international levels. We refer to them as 21st Century Skills because they enable us to interact, grow professionally and personally, impact, and meet the challenges of today.
As an organization, we believe it is important to place an emphasis on not just the knowledge, but also the skills of the students taught in schools. The leadership program adds necessary skills that will enhance formal education, and we provide them to our students to help them thrive in the 21st century.
In 2019 we created a 21 Century Skills initiative, called Impulso STEM, that could benefit communities around the country by providing a transdisciplinary approach to learning, where academic concepts are combined with the realities of communities, in order to question and inquire about local, global and cultural issues, and with this begin to form new models that allow students to understand and explain their environment. This initiative was strengthened during the pandemic - as students apply a scientific approach, integrated technologies as work tools, use their creativity and ingenuity to solve problems, and apply their mathematical reasoning, they make connections between school, community, work, and the global enterprise that enables the development of STEM literacy and with it the ability to compete in the 21st-century economy. In a conscious way, they become capable of appreciating and constructing different perspectives and worldviews; to generate proposals for the benefit of the collective and the sustainable development of our world; thus we also ensure the fulfillment of our mission as a Program and ensure that "One day all girls, boys and young people in Mexico have an education that allows them to develop their full potential". We are committed to this approach and the 21 skills that we develop with it, allowing us to pay not only to the fulfillment of the 4th objective of sustainable development of the UN but to our vision as an organization. Since it empowers both PEM and our students to interact with our environment in a different way; by questioning and inquiring about local, global, and cultural issues, and with this begin to form new models that allow them to understand and explain this acquisition of knowledge about their environment.
Links: