Project Report

| Oct 16, 2023
Inspiring Tomorrow's Leaders in Innovation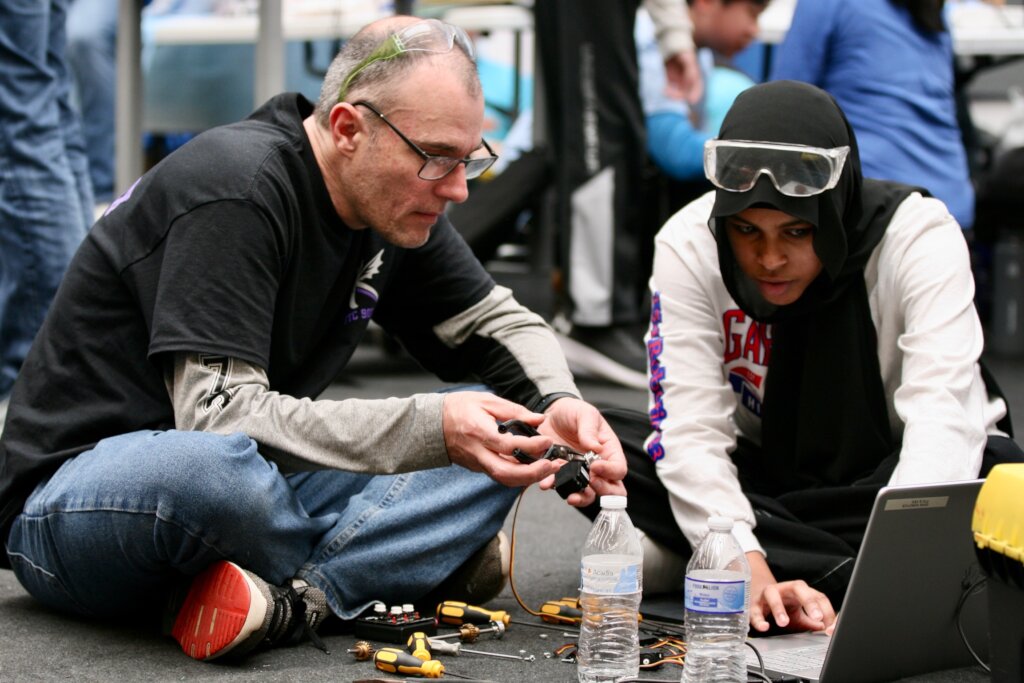 We are delighted to share the upcoming season for FIRST Chesapeake, our regional competition that continues to inspire elementary, middle, and high school students in Maryland, Virginia, and Washington D.C. As we forge ahead, we anticipate an even greater impact, with over 8,000 students and 2,000 adult volunteers participating in the 2023-2024 season.
Key Highlights:
1. Expanding Horizons: FIRST Chesapeake remains a catalyst for transformation. Our students participate in workshops, construct and compete with robots, and receive invaluable mentorship from industry professionals. These experiences empower them to develop crucial STEM skills, boost their self-confidence, and cultivate lasting friendships.
2. Community Engagement: Our commitment extends beyond robotics competitions. We are dedicated to improving the communities we serve by fostering the next generation of STEM leaders, providing a platform for personal growth and skills development.
Upcoming Programs for 2023-2024:
FIRST Technical Challenge (FTC): FTC offers students hands-on experience in STEM learning and competition. They design, build, and program robots, participating in fun and educational activities. Your financial support is critical for covering the costs of supplies and equipment.
15 FTC Qualifiers

will be held in the 2023-2024 FTC Season!
FIRST Robotics Challenge (FRC): FRC is an electrifying competition season where high school students face engineering challenges. They design, build, and operate robots to accomplish various tasks. This competitive environment ignites students' passion for engineering and provides a platform for showcasing their skills. Volunteers play a crucial role, making this an excellent opportunity to give back to the community.
7 FRC Events

are scheduled for the 2023-2024 season.
Geared Up: Emerging Mentor Cohort: In addition to our flagship programs, we are excited to announce the launch of "Geared Up: Emerging Mentor Cohort." This program is designed to build a network of rookie FTC mentors and provide them with a structured onboarding process, professional development, and a year-long preseason experience, including a Spring Scrimmage.
Women in STEM Scholarships: Our annual Women in STEM Scholarships, sponsored by Dominion Energy, will be awarded to three exceptional high school juniors and seniors identifying as women and currently registered with a FIRST team in the FIRST Chesapeake District (FTC or FRC). The scholarship recipients will be selected in early 2024.
FIRST Alumni Ambassador Program: The FIRST Chesapeake Alumni Ambassador program continues to connect alumni of the FIRST Robotics Competition with the next generation of FIRST Robotics Competition teams. These mentors and role models guide and support teams as they prepare for competition. This program ensures that teams compete at their best and helps alumni stay connected to the FIRST community.
We extend our heartfelt gratitude for your continued support. Together, we can keep inspiring and empowering the students of FIRST Chesapeake in the 2023-2024 season. We invite you to join us on this exciting journey, making a profound impact on the future of STEM education and innovation.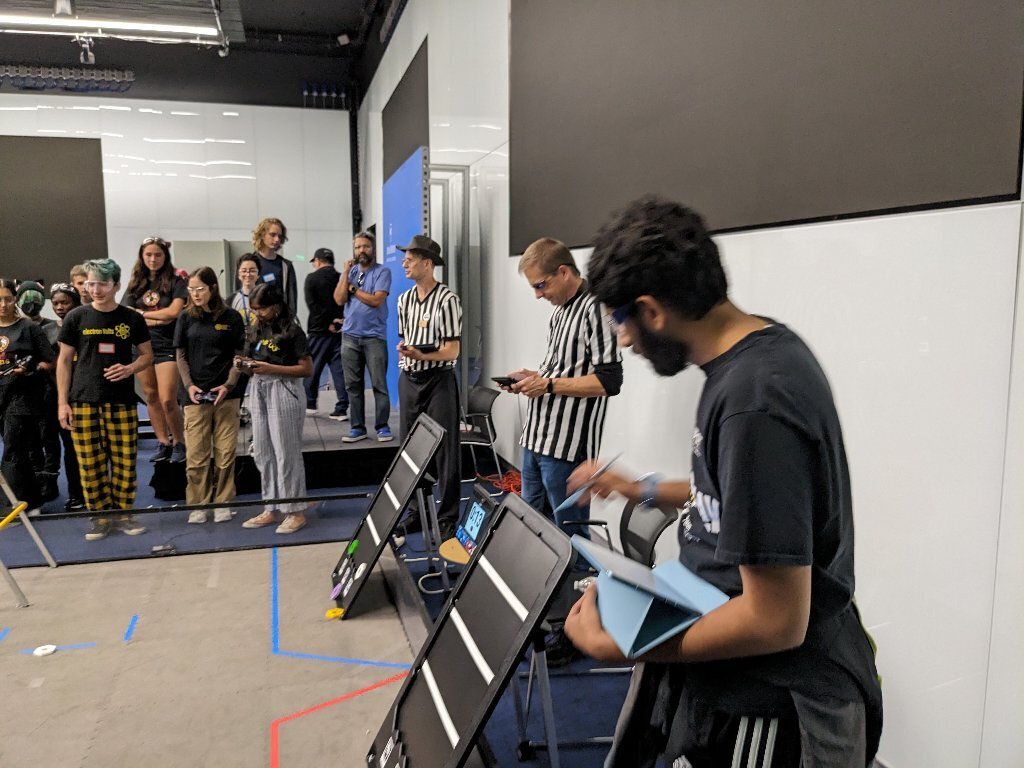 Attachments: