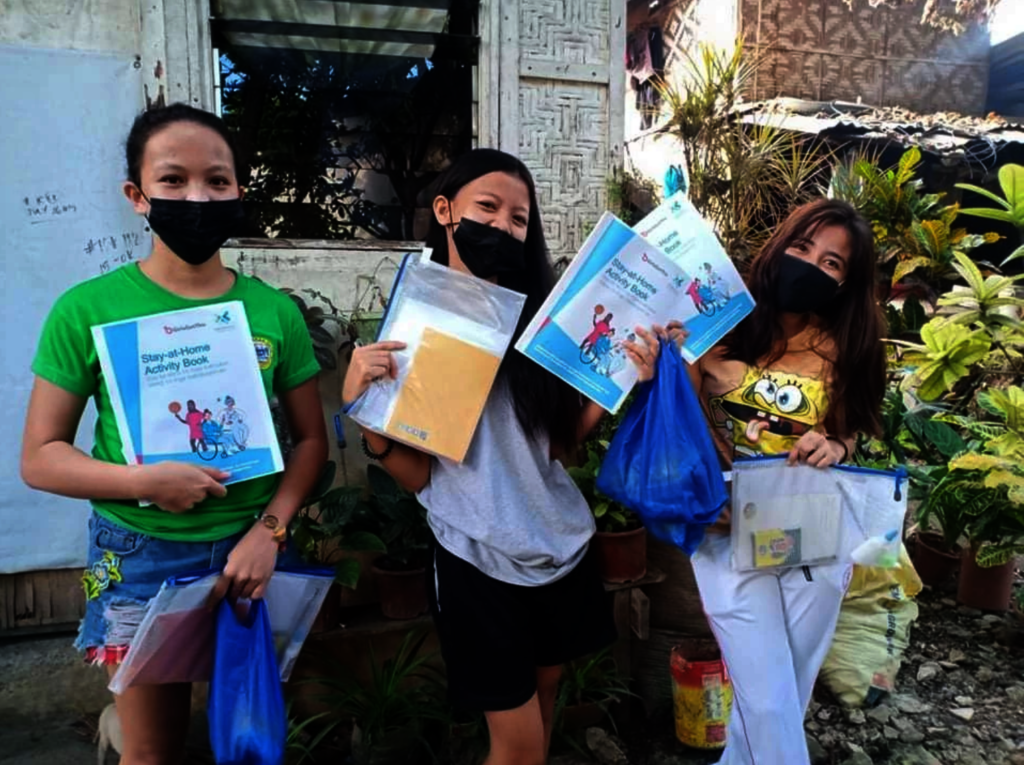 Dear Friends,
We hope our latest project updates find you safe and well.
It has been a very difficult few weeks for people all over Central Philippines, including many of the girls we are supporting in Cebu, as they continue to recover from the impacts of Typhoon Rai, which ravaged the communities of Surigao Del Norte, Leyte, Negros, Cebu and Palawan when it hit on Dec 16th, 2021. In total, over 4 million people were displaced from the Typhoon, which was the strongest typhoon since Super Typhoon Haiyan, which hit in 2013. Many of the most vulnerable are still trying to recover as their homes were damaged, and for so many, completely destroyed.
The typhoon also directly impacted FundLife communities and staff from Cebu. Many communities in Cebu City were without power for almost 3 weeks and communities in the province are still without access to power or clean drinking water.
For vulnerable girls in Cebu, the Typhoon came on the back of an almost two-year lockout from school and further threatens their right to a safe childhood and access to learning. It is vital we still continue to prioritise education for girls, despite the urgent need to ensure they have safe houses and access to water and food security.

Prior to the typhoon, there had been great progress being made through our 'Girls Got This' programming, with the following notable updates occurring between October - December;


'Safe at Home Learning' Packs reach 750 vulnerable girls across Cebu
More info here: https://www.fundlife.org/post/covid-19-education-response-update-750-girls-reached-with-safe-at-home-packs-across-metro-cebu
Celebration of Intl Day of the Girl on Oct 11 with a special 'Digital Talk' Session for girls from the GGT program and community sessions for over 100 girls across Cebu
more info here: https://www.girlsgotthis.org/post/fundlife-and-girls-got-this-celebrates-international-day-of-the-girl-child
Launch of the Girls Got This Works (GGTW) project in partnership with Marigondon High School
more info here: https://www.girlsgotthis.org/post/programming-classes-for-the-girls-under-the-ggtw-program-officially-starts
The announcement of two new girls led the partnership with Women Win and Consuelo Foundation to provide new pathways and life-skills for even more adolescent girls in Cebu - More info on this soon!

Our focus this month has been ensuring all the girls we have been supporting prior to the typhoon and safe and have their basic needs met. Many of the programming activities planned for January have not been possible due to power and mobile signal being lost after the typhoon.
Our intention is to kick-start our 2022 programming early in February and remind girls that no matter what challenges we face, the right to our education and dreams should never be compromised. Adversity gives strength and for all the girls who continue to work, despite COVID-19 challenges and now the Typhoon, it will build amazing resiliency and show them that they can overcome anything!
We believe in her dreams and we are excited to see what 2022 brings for girls!

Thank you for believing in our work and for your ongoing support.