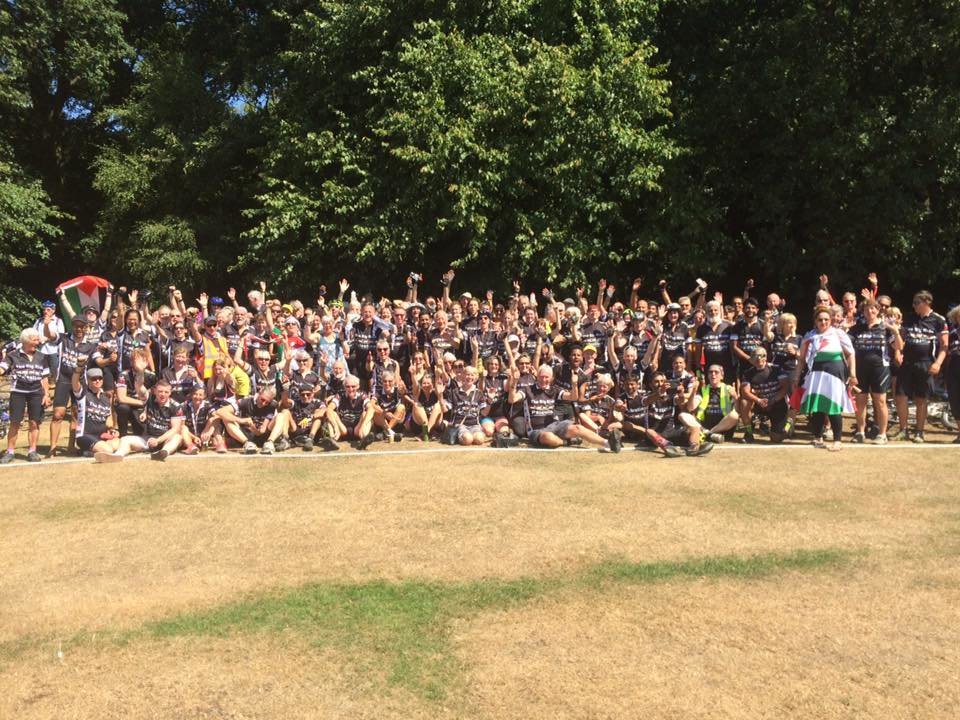 While more than 200 cyclists rode 3 days in the UK ending with a rally in London, MECA staff and partners in Gaza organized their own "Big Ride."
Many, many thanks to all the riders and organizers in the UK and Gaza for this incredible solidarity event and raising funds for Gaza for the fourth consecutive year!
As The Big Ride for Palestine organizers wrote: "We did it a HUGE thank you to everyone who supported us over the last 3 days. 210 people cycled today with others meeting us on the route! Incredible turn out. FREE FREE PALESTINE!"
And, thanks to your donations earlier this month, Sports for Girls in Gaza came in first in a Youth Week competition and won several prizes including a donation of $2500!
Check below for a link to a new video from the pilot phase of the girls sports project during last school year to see some of what these remarkable girls are up to with your support.
Thanks for supporting sports for girls in Gaza!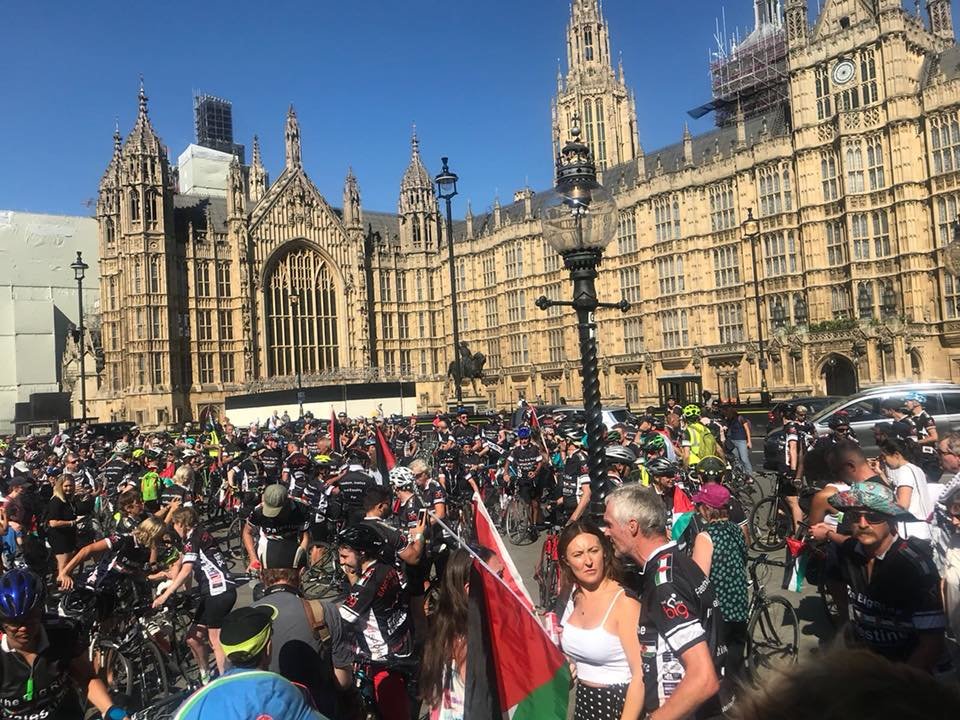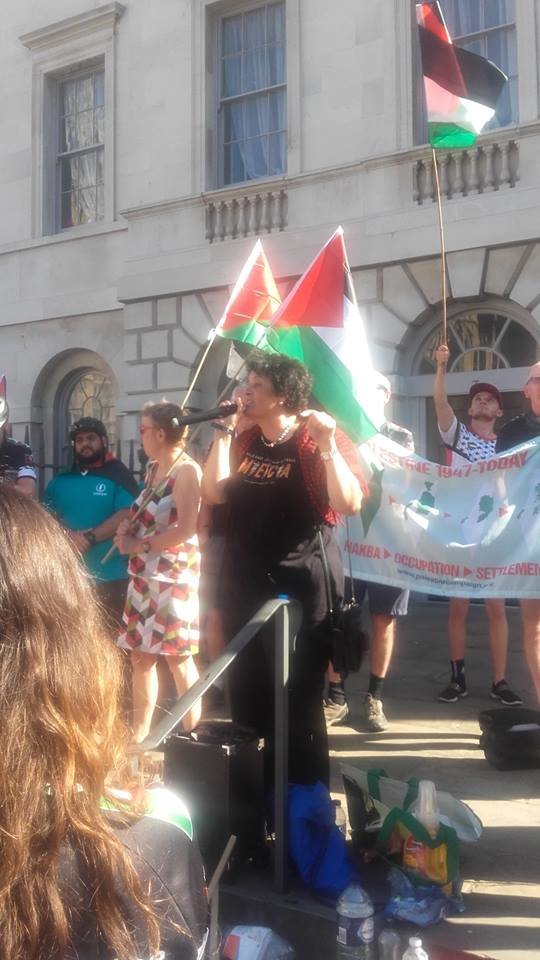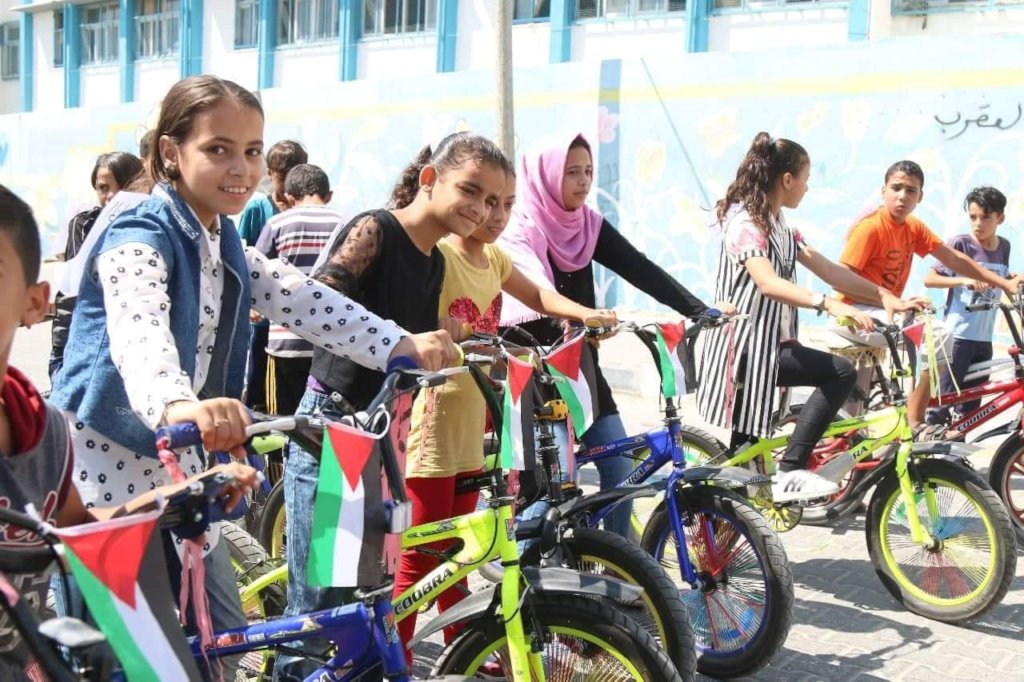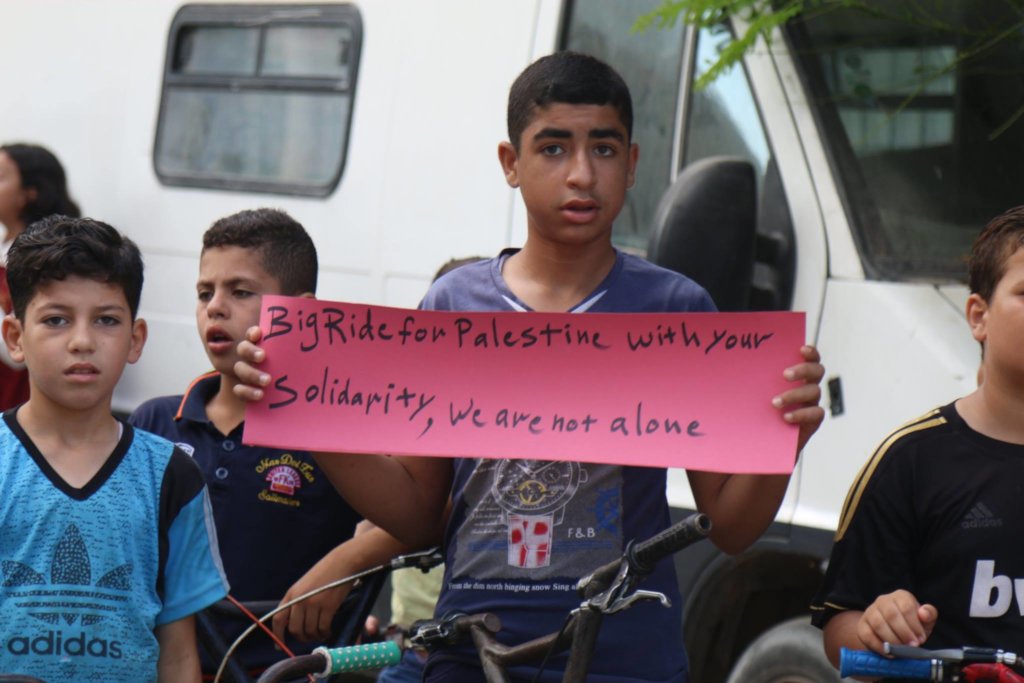 Links: