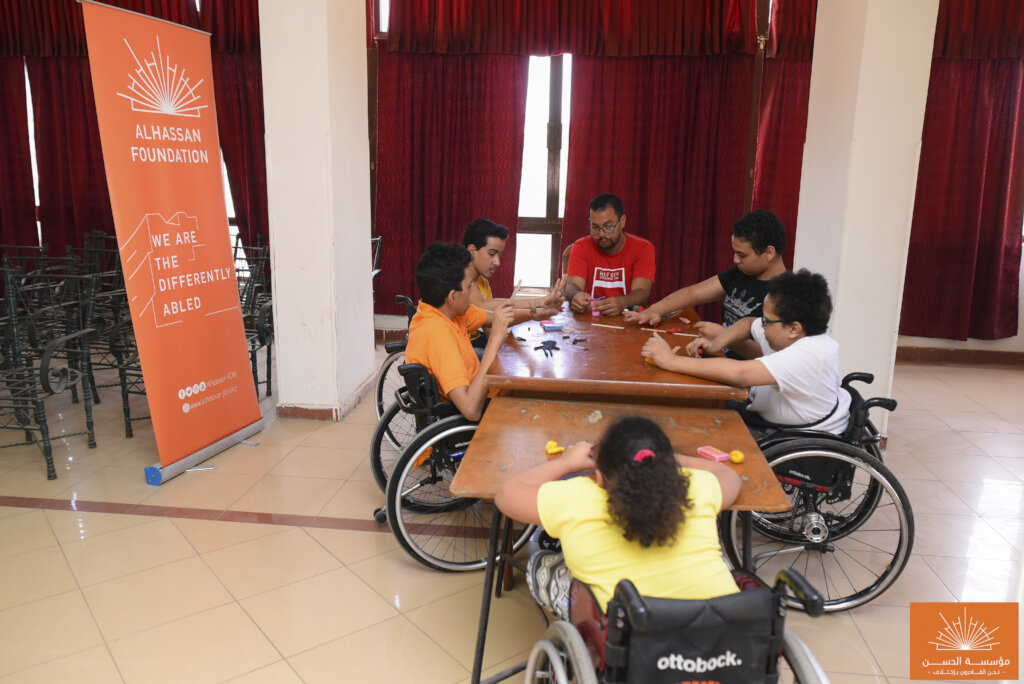 Dear Alhassan Foundation's donors, believers and supporters
Our project "Sports and Arts" is one of our core projects that offers wheelchair users the chance to live their life and pursue their hobbies and interests just like their abled peers and maintain their physical and mental health.
We want to thank you dear donor for your donation and support which enable us to continue our mission and be the stepping stone for wheelers to reach their dreams and goals.
At AlHassan Foundation, we have always believed that the arts are one of the most important means of self-expression and entertainment.
Therefore, during the past few months, we have prepared one of the workshops for teaching sculpture and caricature for a number of children of AlHassan Foundation.
And because we believe that today's children are the future, we strive to contribute in developing those skills for our children
And here are now some pictures that show you the happiness and interest of these children in such practical workshops
We would like to tell you that all this hope and happiness in the eyes of these children would not have been possible without your continued support.
We want to thank every donor and supporter who helped us achieve this success and we urge you to continue supporting us in our cause, our hope, our dream through subscribing to the monthly donation option, which helps us offer more opportunities to the wheelchair users in Egypt and see them become world-class champions!
Please visit our Facebook page to read other success stories:

https://www.facebook.com/AlhassanFDN/

Thank you for believing in the differently abled. :)