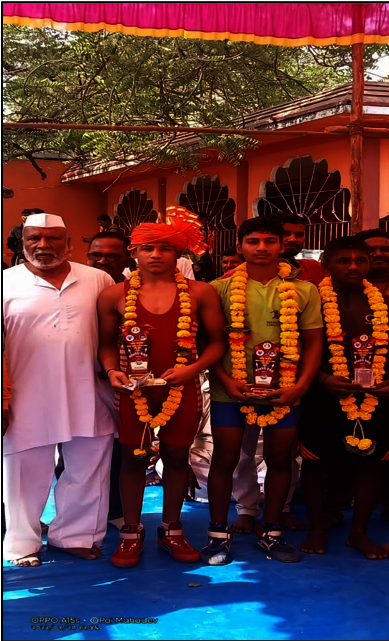 The Mann Deshi Champions Elite Athlete Program Progress Report
Background
The Mann Deshi Champions Elite Athlete Program's goal was started to help talented young women athletes from NT/ SC/ OBC/ ST communities. It has been improving their presence and achievement in sports and has also contributed to building a positive self-image of themselves. The Champions Elite Athlete Program provides training in track and field, wrestling, swimming, badminton, and field hockey. We prepare our participants for the competition through physical fitness regimens and personal development workshops. The standard curriculum and components offered by the program are as follows:
Physical sports-related training.
3 to 5 hrs of training including experts' sessions and visits from guest coaches in the industry.
Individual sports training.
Field trips.
Opportunities to speak on the Mann Deshi Community Radio.
Nutritious and well-balanced diet.
Gym, swimming pool, 400m track, wrestling arena.
Physiotherapy and nutrition sessions.
The Mann Deshi Champions Elite Program has about over 300 athletes enrolled at present. Of these, at least 15 athletes compete at various national and international competitions.
Following is the progress done by our program and our athletes in various categories
Wrestling
In the past three months 40 training sessions, twice a day have been conducted by our coach Mr. Mahaling. Currently, we are training our wrestling students for under 15 national championships as well as school and university competitions.
One of our new athletes, Payal is now a competent rope climber. Jyoti is showing promising results in muscle training and endurance. Unfortunately, only one wrestling competition was held in January due to Covid restrictions. Two of our boy wrestlers, Tushar and Vishal bagged gold and silver medals respectively in a state-level competition held at Mangalvedha.
Track and Field
71 daily training sessions were conducted by our coaches Mr. Dhula and Mr. Kondiba for more than 100 athletes twice a day. Our students Diksha, Shivani, Snehal, Pratiksha, and Arya are now fully trained for all state-level competitions, while Dada and Nishant are competent for national-level competitions. Our new athletes are also demonstrating constant improvement in their performances which we track through the daily performance diary maintained by our coaches. For e.g., Roshan has improved his timing in the 1500 m run from 5.30 to 5.14 minutes.
Only two marathons were conducted due to the Covid situation. Vaishnavi won two gold medals in the 5 km Salgare marathon and 2 km Bodhewadi marathon, and a bronze medal in the 5 km Kargani marathon in which another of our students Reshma bagged the gold medal. Reshma and Vaishnavi also won the gold and bronze medal respectively at the national cross-country competition at Kolhapur. Arya, who is one of our promising athletes won the gold medal in a 3 km marathon. Ashwini got selected for the Indian junior hockey team. Our athletes Sneha, Vaishnavi, Sudeshna, and Reshma have been selected for Khelo India Competition.
Swimming
57 in-person training sessions have been conducted by our coach Mr. Samadhan including underwater swimming training. We have 8 new members in our swimming program now. New athletes are trained in breathing and water kicking exercises, while the regular athletes are being trained to increase their speed of swimming.
Our athletes Pratiksha and Tushar are now competent for district-level swimming competitions. Some of our athletes have demonstrated impressive results like Nikhil who covers 50 m in 1 minute 8 seconds, Tushar who covers 50 m in 54 seconds, and Saraswati covers the same distance in 1 minute 11 seconds. Our other athletes are showing impressive progress in their swimming regimen. We could not hold any swimming competitions due to the Covid situation.
Other activities
We engage our athletes in a variety of extracurricular activities in order for them to feel refreshed and revitalized. We organize Yoga sessions twice a week for all our athletes. We also conduct trekking events for them twice a week in the nearby surroundings. Additionally, we have cultural activities thrice a month along with regular lectures on personality development and history.
Our drawing teacher Mr. Suraj conducts daily drawing classes for our athletes in a batch-wise manner. We also organize practical science training in order to develop a scientific outlook on our athletes. In that same vein, we have recently started a mobile planetarium for them, where they can explore the immensity of our cosmos and which was liked by all our athletes. Moreover, we also conduct online English-speaking classes for them on a daily basis.
Success story
Arya is a 13-year-old girl who lives in a small village called Jambhulni with her family. There are five members of Arya's family. Her mother is a housewife and also works on a farm. Her father owns a small business. Arya's event is 600m running. She wakes up daily at 5 am and hit the ground for her practice. In the beginning, her timing for running 600m was 2 minutes 42 seconds, and now with daily practice and hard work, her timing for the same has reduced to 1 minute 53 seconds. To date Arya had participated in 15 marathons and has won 1st prize in each. She was also selected for Khelo India Competition but due to some circumstances, she missed the opportunity. However, she is planning to restart her practice for the same. In addition to sports, she is also a bright student and maintains stellar records in her school studies.