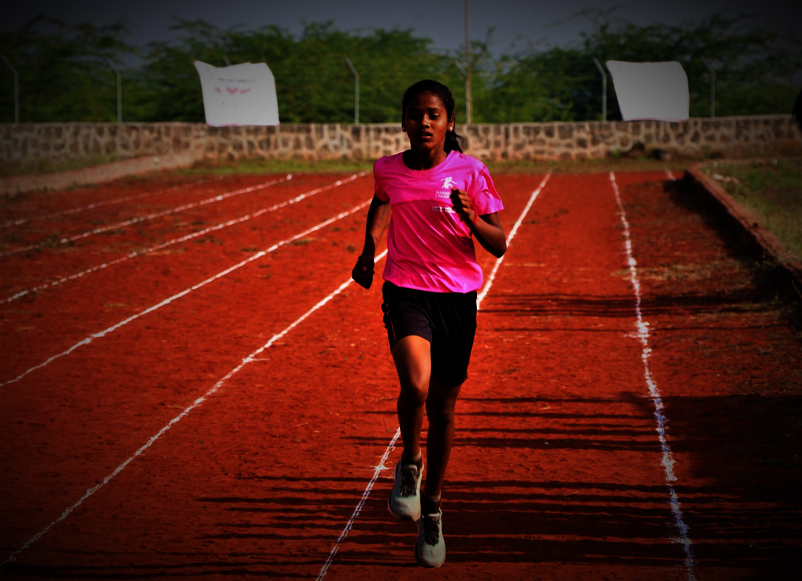 In India, we are facing a very challenging time. We are under a strict lockdown, and everyday covid numbers in India are increasing; as we speak, we are over 400,000 per day. Covid positive patients cannot find oxygen beds, medicines, and CT scans, especially in the rural areas, Grimm, and many people are losing their loved ones.
In this situation at Mann Deshi Champions, we had provided home delivery nutritious food to our athletes and zoom sessions on sports and education.
A conditioning routine can help athletes boost and maintain immunity, minimize the effects of detraining, facilitate the return to a routine, and improve tactical knowledge. In addition, attention to athletes' mental health and dietary habits is needed in this period of lockdown. Strength and conditioning professionals, teams, and athletes who are able to adopt these measures will experience less difficulty when returning to their normal training and competition routines.
During the Lockdown ZOOM SESSIONS
Hamid: Importance of coaching and Mentorship in Sports
Mr. Hamid, a national gold medalist in Basketball and sports consultant for Basketball and Wrestling, spoke about the importance of mentorship, the Importance of discipline in your daily life, respect to your coach and teachers
Anurag: Educational
Mr. Anurag spoke about Maharashtra's history, from Sindhudurg fort to all over the Western Ghats, Fort Zanjira, and the Maratha emperor's Importance in the region to Ajanta Ellora caves.
Harsh: English speaking course for all the students over a zoom session. Harsh shared the story with all the students in English and then told them to say the same story back to all the students. Harsh gave insights into how to speak English quickly by reading comic books and watching movies.
Justin:
Regular bi-weekly coaching for middle-distance and long-distance athletes from International coach Justin woods via zoom call. Justin prepares workout plans and mentorship for the runners.
In-person Guest Visit: Before the lockdown December to Feb
Unfortunately, due to the covid19 norms, we were managed to do only two in-person guest visit in March 2021
Hangeshwar: Wrestling
Mr. Hangeshwar spoke to all the girls about the history of wrestling, how wrestling traditionally started in Maharashtra, the Olympic history of wrestling, the benefit of exercises, information on the wrestling leagues.
Sriram: Sports athlete and CISF forces employee
Mr. Sriram took the effort to coach our athletes for over a month in track and field. Since Mr. Sriram is a record holder in the police meets in 1500 m, he guided them about cutting down the timing while running; he taught them about injuries, warm-ups, and proper techniques.
Abhishek: Abhishek is a long-distance triathlete and Ultraman. Abhishek, sir, coached some of our long-distance runners; he visited Mann Deshi for two days.
Aparna: Aparna is a commonwealth medalist, Olympian, and Arjuna awardee. I visited Mann Deshi and mentored all our elite athletes. Aparna was in Mann Deshi for two days.