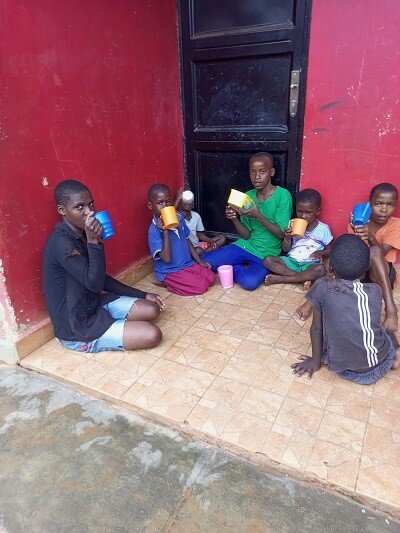 FEEDING AT ANOTHER HOPE CHILDREN'S MINISTRIES.
The need for food is a demand that we have to cater for everyday as hunger is around us each and every day. The need for food is crucial to look at when you are caring for the children. Research has it that hunger affects the children more than adults as it attacks their holistic development. Malnutrition affects the health of children as they will be exposed to a lot of diseases mostly as a result of low immunity.
Eating healthy meals is a claim to everybody and in relation to other needs, a person can only enjoy them if the need of feeding is met. As much as a strong foundation is needed while the person is building a house, it is the same way the children need food for development.
For someone to be healthy and strong when they grow up, the foundation starts from childhood so it is very important for the children to have enough food as research has it that many counties especially in the developing countries the issue of malnutrition leads to long life harmful effects in the course of people's life for example stunted growth.
Poor education performance at school can be a result of food insecurity at home. At Another Hope Children's Ministries we make sure that feeding needs of the children at the organization premises are met. The children who stay at the organization premises, we make sure that they have three proper meals each every day that is breakfast, lunch and supper.
The work of making sure that children have meals helps in the efficient delivery of other aspects of development. We always feel good when the feeding needs of the children are met as a parent will feel when they see the feeding needs of their children are met.
Beneficiary A says "when I get food I am able to get strength and energy, to concentrate on the chores that I have to do when I am at the residence, it gives me happiness and I can't think of my life without food. I am just happy that I can have food when I am at Another Hope Children's Ministries."
Besides food we also make sure that the children have safe drinking water to avoid cases of water born diseases. All these (food and water) help in the development of strong and healthy children which help us to prevent the predators which arise out of unhealthy.
We are so grateful for the support that you give to make sure that the feeding needs of the children are met. Donors like you help the children and other people to develop in a positive way.
Links: