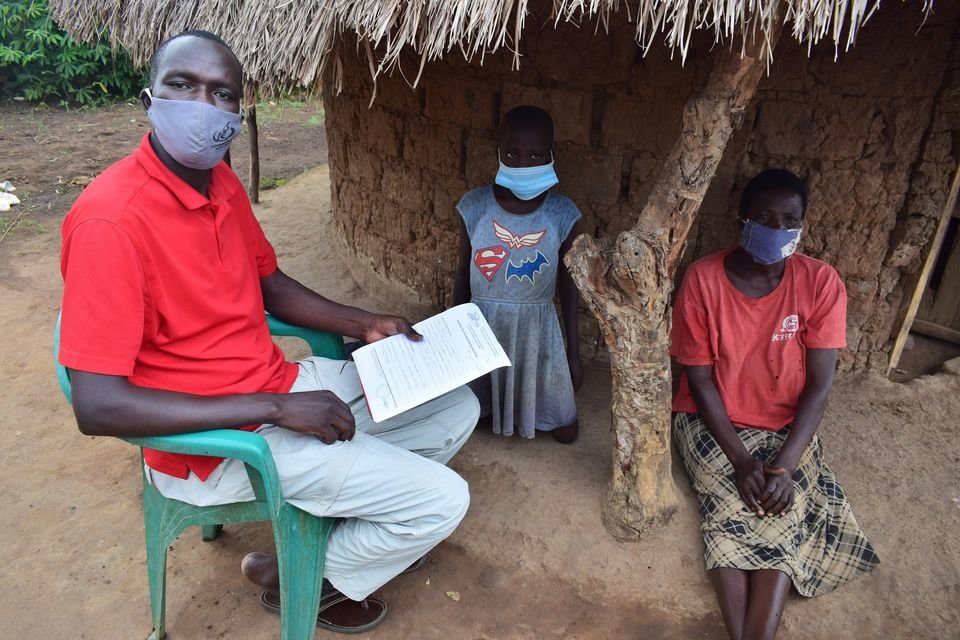 We are thankful to the generous individual who have change the life of the only one child sponsored so far!
Uganda as a nation has been on lock down for over 5 weeks with two more weeks ahead, schools closed seven weeks back. The donation to this project project is directed to sponsored child education, medical care, school requirements and feeding.
Schools closed after the organisation had paid the first installment of school fees and all school requirements. After the closure of schools management decided to continue supporting children with food to help them through the covid 19 as most of the supported children were getting nutritious food from schools.
Education is vital to breaking the cycle of poverty but school in Uganda is not free. As a Child Sponsor, you will make a huge difference in the life of vulnerable child by giving them the gift of education.
The cost for sponsoring a child is $40 a month. This cost covers not only the school fees but also other necessities that the child requires in order to attend school. This includes shoes, uniform, school books, pencils, medical care, school meals and anything else they may need to fully participate in their education. We allocate children to sponsors depending on the needs and family situation of the child, starting with the neediest child first.
However as government continue to extend the lock down due to continued spread of Covid 19, the future is unpredictable as more challenges emerge that require our intervention. However we are grateful to all the donors for being part of our community.
By helping a child to go to school, you are enabling them to break the cycle of poverty and giving them hope for a bright future. If you would like to help make a difference in a child's life by giving them the gift of education, then we would love you to become a Child Sponsor with us.
We are still struggling with the 40 children with dire need for help. Change a child's life today by giving them the gift of education