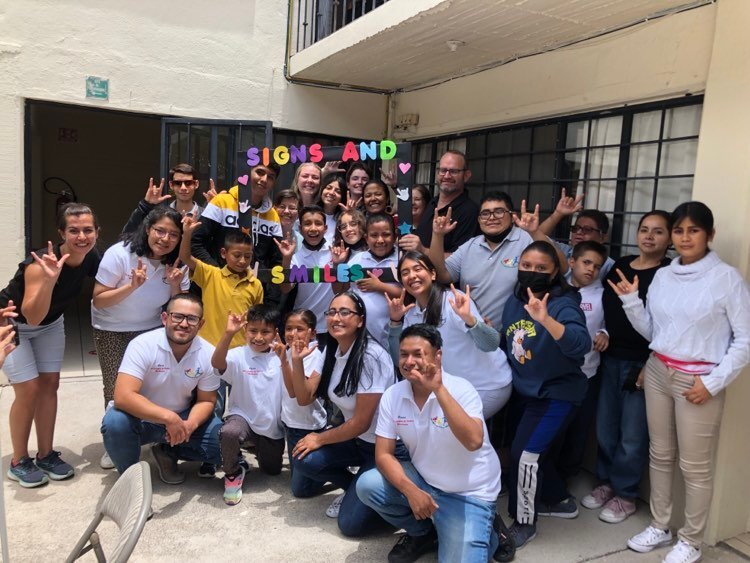 "Tell me and I forget, teach me and I remember, involve me and I learn". Benjamin Franklin
A group of seven from Signs and Smiles, an NGO based in USA, visited EEESMA in early July. The group was made up of some of the most accomplished Deaf Education professionals in their field. The trip was designed to introduce the group to the students and faculty and to highlight many recent successes of the school to them. What happened next was utterly amazing! During various workshops and presentations, the EEESMA faculty and students became engaged in Sign Language at a level never before witnessed. New friendships were established, bonds were created, and enthusiasm and energy were at an all-time high!
Laurita and Fernanda, both Deaf, are two of the many students who benefitted greatly from the visit and interaction with the Signs and Smiles group.
Laurita will take on a teaching role at EEESMA once she wraps up her online modules in the next couple of months, thus earning herself an undergraduate degree in education. The experience of advancing her education has not only expanded her mind but also greatly enhanced her vocabulary in Mexican Sign Language. Communicating with highly educated Signs and Smiles professionals, many who are also Deaf, in sign language (a combination of ASL and LSM), has opened a new world of possibilities to her. She now has role models who are Deaf to inspire her, and she now sees first-hand how being Deaf need not restrict her place in the world.
Fernanda would also love to be a full-fledged teacher of the Deaf at EEESMA one day. Her love of sign language is palpable. Beng engaged in a conversation in her native language, sign language, with a young woman who is Latina and fluent in sign language herself, was life altering for Fernanda. Bonds were created that will never be undone and never before imagined dreams are now seen as real possibilities for the future.
Laurita and Fernanda, young deaf women who will make a difference to others who are Deaf, as they learn and grow through education. Thank you everyone who have helped to make their education at this amazing school possible.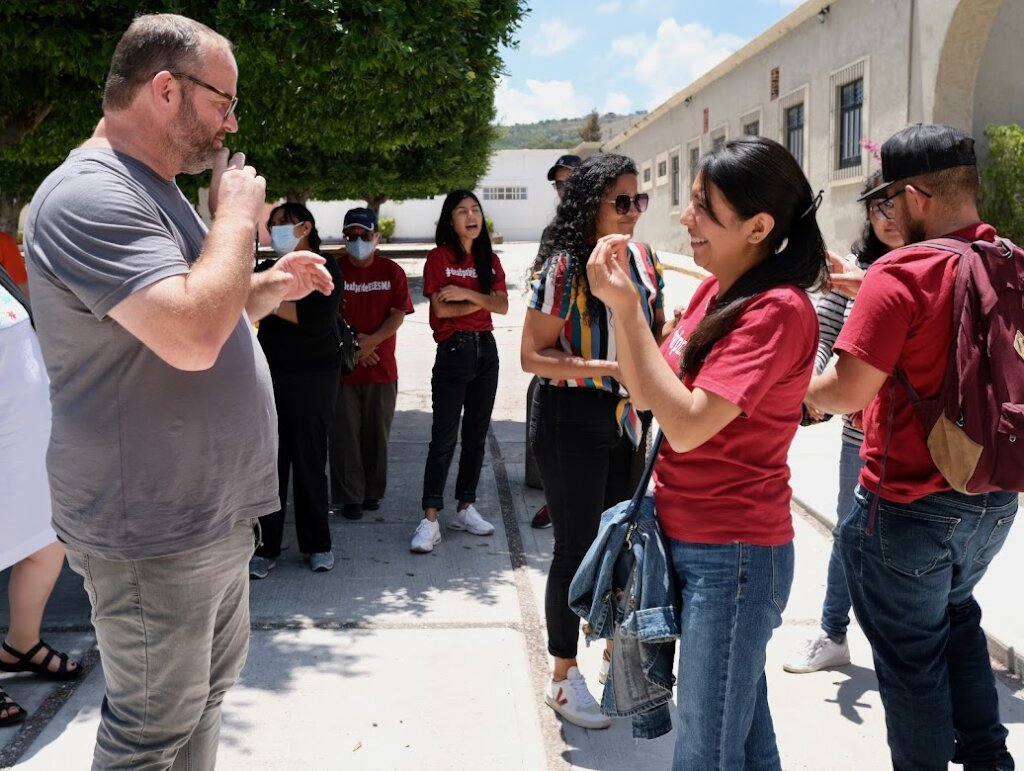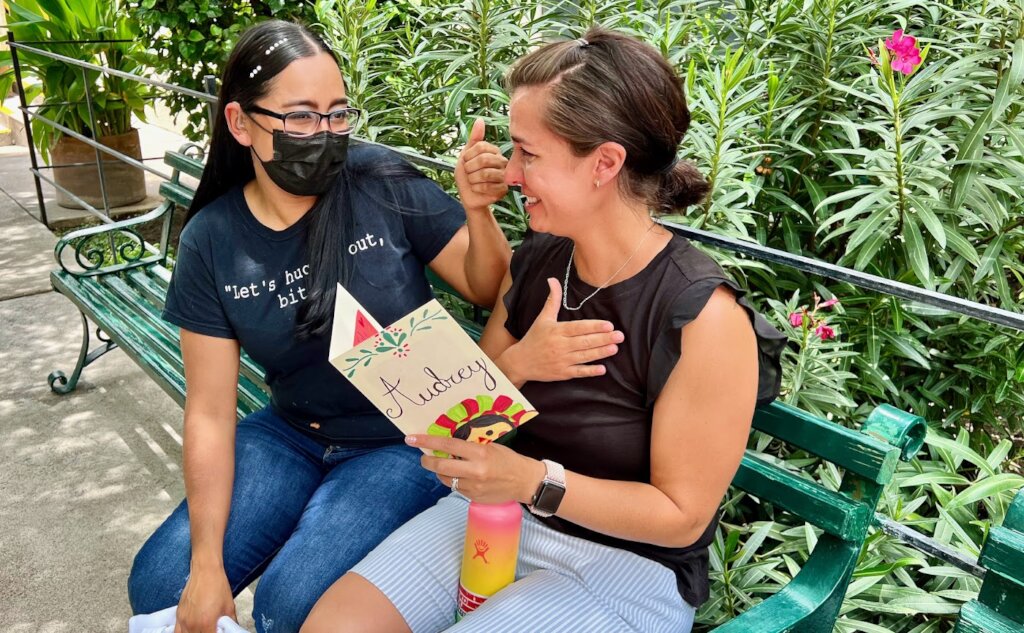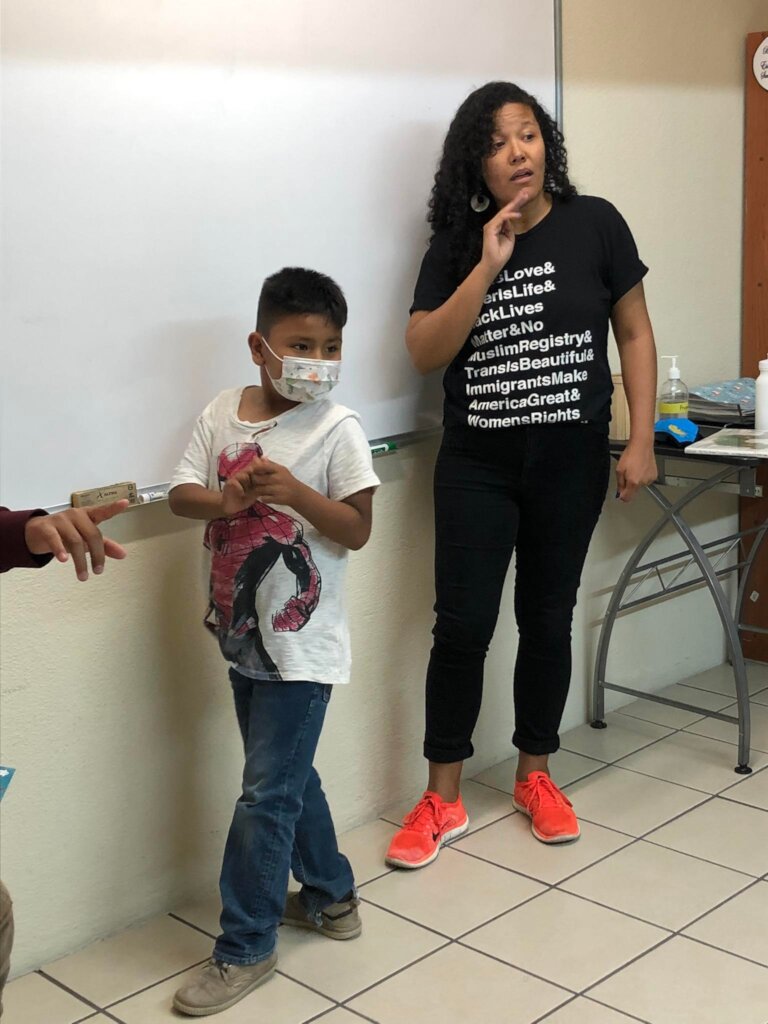 Links: