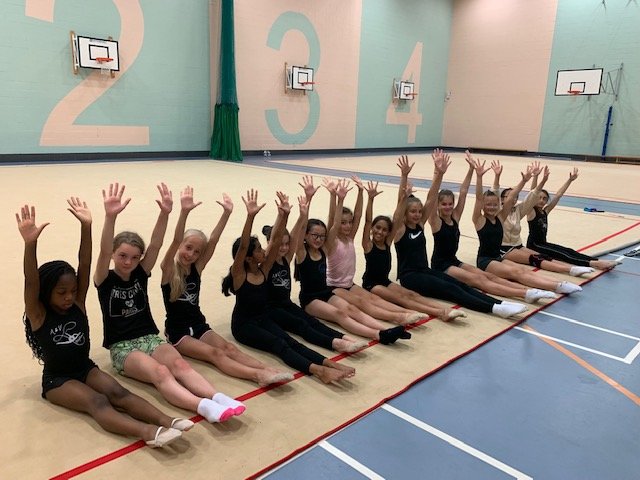 Children's activity levels have plunged since the pandemic - with one in three doing less than half an hour's exercise a day. The system of "bubbles" in school has killed off a lot of competative sport, and even seen sports days axed.
In total, 2,3 million children fell into the least active category, a rise of more than 200,000 on the privious year.
Fitness experts have called for greater access to sports facilities this summer, in a bid to boost activity levels and tackle Britain's obesity crisis. Last month, Dame Rachel de Souza, the Children's Commissioner for England, called for a "summer of fun" - urging schools to throw open their doors so that children could embrace sport.
Tim Holiingsworth, Sport England's chief executive, said "The pandemic has caused widespread disruption to the activity habits of our children and young people.
A & V Rhythmic Club plays a significant role in helping children to play sport - rhythmic gymnastics, and to be active.
Rhythmic Gymnastics Carpets are a necessity for children fitness and chances to try rhythmic gymnastics.
The situation could have been even worse if not for a "monumental effort" by parents trying to keep children playing sport.
As we return to some sort of normality, children and young people must be at the front of our thinking.