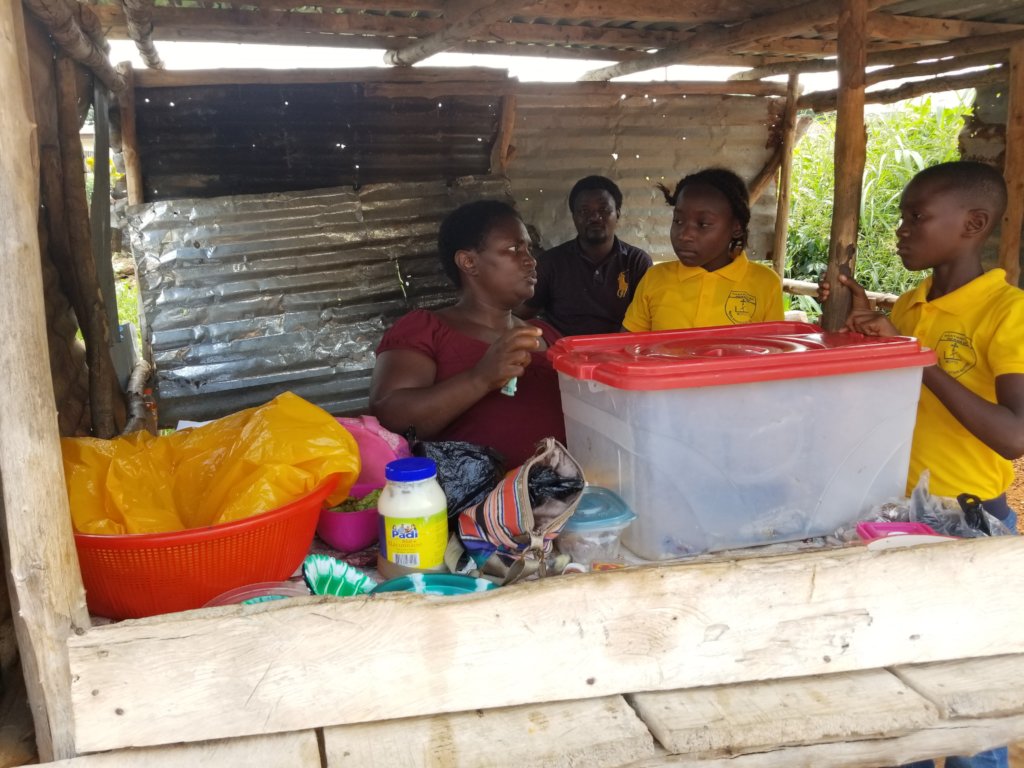 Dear Project Supporters,
Your generous support is continuing to provide microfinance loans even during the COVID-19 pandemic. Your support is helping mothers set up small businesses that will empower them to take care of the basic needs of their children.
Abu, Develop Africa Sierra Leone Coordinator, visited one of the microfinance beneficiaries, Mariatu, at her business. She sells fast food and candies at a community school in Rural Freetown. During his visit, she was very grateful to Develop Africa and all donors for the microfinance loan that is helping her care for her family.
Abu recorded a video during his visit. In the video he said-
Hello everyone. Supporting the microfinance project for our beneficiaries is something that is very, very good. Today we came all the way down to the Devil Hole community and one of our beneficiaries here of the microfinance project has done an amazing job. As you can see this is what she is selling, it tastes good, and I can tell you this goes a long way. Kids come here to buy, she can take care of her family and life goes round because of your support, thank you.
Mariatu said-
I want to thank Develop Africa and all donors for the microfinance support. The microfinance loan I received helped me to start a small business in return I can take care of my family. I appreciate you all for your support.
Your support is helping individuals like Mariatu provide a better life for their families. Our recurring donors truly make a lasting difference. If you haven't had the chance to sign up for a recurring donation yet, we encourage you to consider starting a monthly recurring donation here. Even a few dollars a month will go a long way to give individuals a hand up in their businesses.
Please also share this with your contacts and invite them to consider supporting this ongoing project. If you have any questions, please feel free to email us at GlobalGiving@developafrica.org.
With great appreciation,
Amy & The Develop Africa Team
PS. Happy Holidays!
Links: