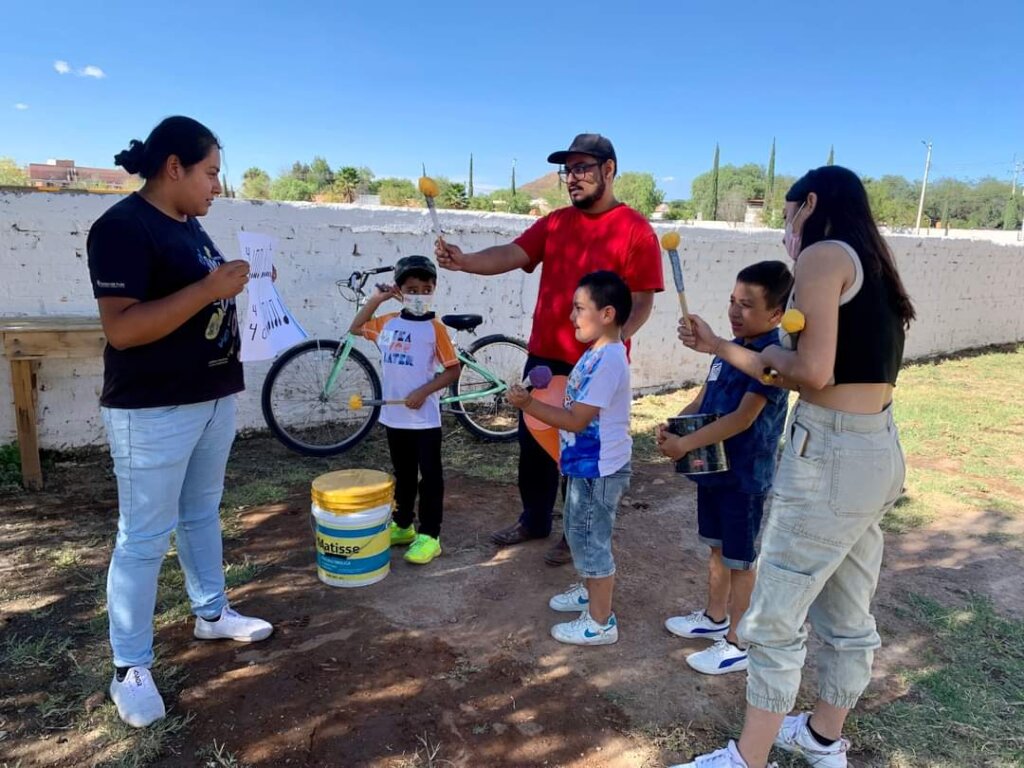 ESPAÑOL
Miriam entró desde 2013 a MUVI Villa de Reyes. El instrumento que eligió fueron las percusiones y pronto demostró gran disciplina y amor por la música. A pesar de tener grandes limitaciones económicas y una situación familiar compleja, ahora busca seguir en el camino de la música.
Uno de los propósitos de MUVI es que las alumnas y alumnos que después de su paso por MUVI deciden profesionalizarse en la música, puedan regresar a sus comunidades y ser maestras/os ahí.
Actualmente, nos da mucha alegría contar que Miriam es monitora de las alumnas y alumnos de percusiones del nuevo núcleo en Villa de Pozos. Con un acompañamiento de sus maestros de percusiones, ahora ella está siendo guía de nuevas generaciones en MUVI.
Nos llena de mucha alegría y emoción ver que una alumna de la primera generación MUVI, esté regresando y retribuya todo lo aprendido por este proyecto.
ENGLISH
Miriam joined MUVI Villa de Reyes in 2013. Her instrument of choice was percussions and she soon demonstrated great discipline and love for music. Despite having great economic limitations and a complex family situation, she now seeks to continue on the path of music.
One of MUVI's goals is that the students who, after their time at MUVI, decide to become professional musicians, can return to their communities and become teachers there.
Currently, we are very happy to say that Miriam is a monitor for the percussion students of the new nucleus in Villa de Pozos. With the accompaniment of her percussion teachers, she is now guiding new generations in MUVI.
It fills us with great joy and emotion to see that a student of the first MUVI generation is returning and giving back everything she has learned through this project.