Project Report

| Oct 26, 2023
A phone accessible to the blind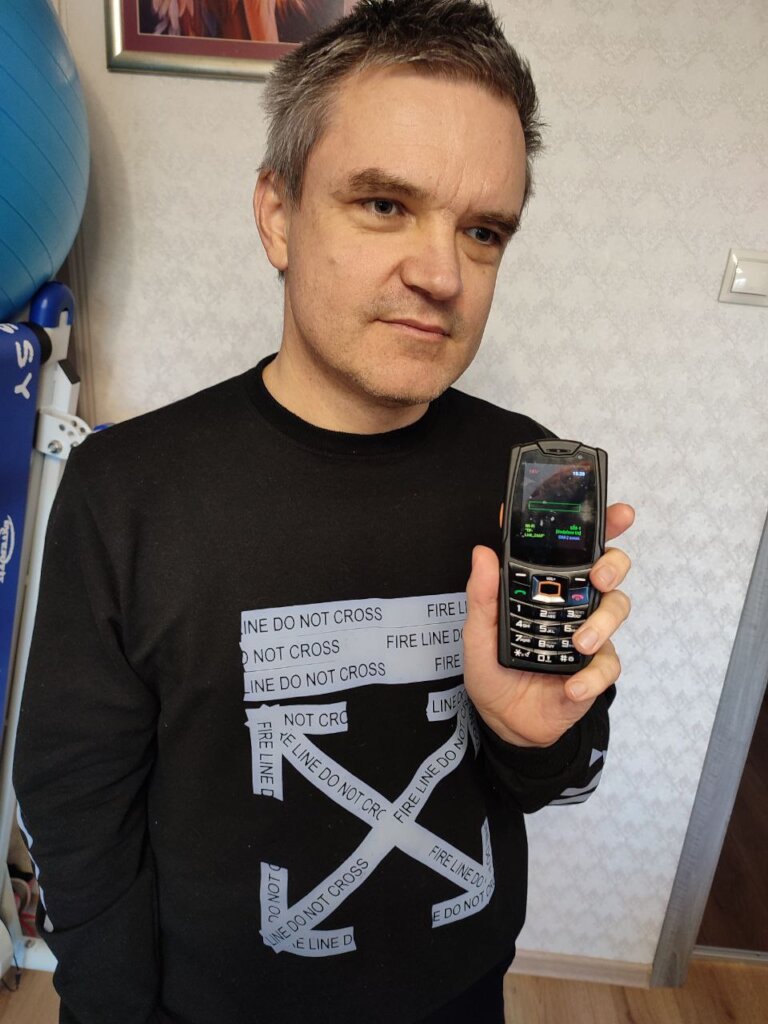 Dear friends,
We thank you for your interest in our project. Thanks to you, we can share information about our project and its accomplishments.
Since July 2023, our team has joined rehabilitation programs for Ukrainian veterans who have lost their vision during the war in Ukraine. Several phones with new and improved software have been allocated for training blind participants in rehabilitation courses on how to use such phones.
Despite the challenges of wartime in Ukraine and the lack of funding in the reporting period, the team of Ukrainian specialists from the NGO "IUS," in partnership with the Resource and Information Center of the Kharkiv Center "Right to Choose," continued to work on improving the software for the button smartphone for the visually impaired, based on the budget-friendly shockproof and waterproof AGM M7 smartphone. We have undertaken the following enhancements:
1. Modernizing the YouTube player.
2. Adapting Internet radio (now supporting around 500 radio stations).
3. Improving the "Guide" application for greater usability.
4. Developing localization in Polish and German languages.
We greatly need your help to enhance the software and teach blind individuals how to use mobile phones more effectively. We aim to assist 50 visually impaired wounded soldiers, providing them with software developed by our team, especially those who have suffered hand injuries. We are confident that this will help them become more independent and improve their psychological and emotional well-being, allowing them to believe in the possibility of a successful life even without sight.
User Reviews:
Victoria: I've been using the AGM M7 phone for about a year. What can I say? It's convenient for a visually impaired user. Making phone calls is easy. The ability to conduct phone conferences is especially convenient. Of course, everyone has their own preferences. I love listening to music and audiobooks on this device. It has a powerful speaker, convenient buttons, and the battery lasts for 3-4 days. It's worth noting that this phone can be operated with one hand.
Oleg: I wished that Telegram and Viber would work with buttons as fully as WhatsApp. I asked the coordinator of the "BlindPhone" project, Nikolay Lagotsky, about this, and he explained that the issue lies with the messengers themselves (Telegram and Viber), which need to make corresponding changes to allow key assignments.
Vasiliy: I exclusively use button phones, so when I learned that the AGM M7 button-touch smartphone, accessible to the blind, was available, I immediately purchased it. It has various messengers and apps that expand my capabilities. I've only just started exploring it, and I'll definitely share my impressions later.
Andrey: I am a blind tester of the phone from the very beginning of the "BlindPhone" project. Therefore, I've had the opportunity not only to observe the project's development but also to actively participate in it. It's pleasant to see that the programmers respond quickly to my and other customer suggestions for additions and fixes. While I am an experienced touchscreen phone user, I also enjoy using a button phone. They complement each other. A button smartphone is convenient for calling, using navigation, and other apps adapted for button control, even in thick winter gloves and noisy environments, thanks to its powerful speaker. I use a touchscreen for messengers and everything else.