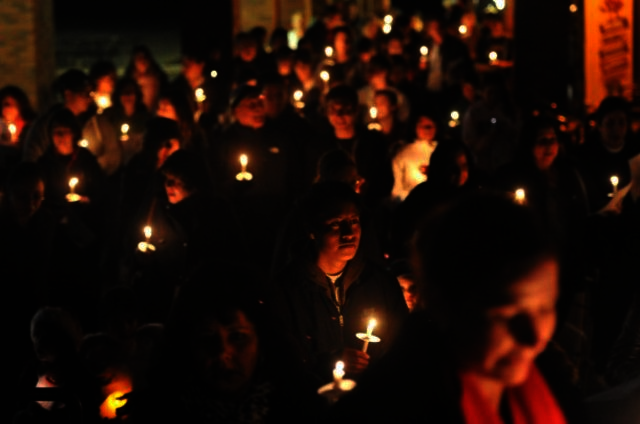 Dear Friends of Tlamacazapa and Atzin,
Posadas are an important Christmas tradition in Tlamacazapa. Having originated in Spain, a posada, meaning "accommodation" in Spanish, takes place each night from December 16 to 24th, re-enacting Mary and Joseph's difficult journey to Bethlehem and their search for shelter.
In Tlamacazapa, Mary and Joseph, often played by a young girl and boy, brave the cold and lead a procession at dusk through the streets to the church, with participants holding lighted candles and singing carols. Arriving at the church, they sing outside asking for shelter. Those inside sing in response, saying that there is no room at the inn. The song switches back and forth until finally, the "innkeepers" agree to open the church door. People stream inside and gather around the Nativity manger to pray. The hosts distribute food, often tamales and hot drinks like ponche or atole, and the children eagerly break star-shaped piñatas, letting loose an avalanche of candy, peanuts and mandarins.
The posadas are about a pilgrimage in motion, song, food and prayer – an annual tradition that deepens faith and builds community ties. We at Atzin are also in motion, working to alleviate acute poverty and to create a better quality of life. Your donation during this festive season helps us to do this – a sheltering posada of a different sort.
Giving Tuesday on December 3rd is DONATION DAY! The Giving Tuesday Campaign at Global Giving, our crowdfunding partner, means proportional distribution of US$500,000 among participating NGOs. Again, be prepared on Tuesday, December 3rd. Your donation will be boosted – support that is also in motion!
Gratefully as always, Susan
Links: