Project Report

| Oct 6, 2019
Scholarships for education - a remarkable achievement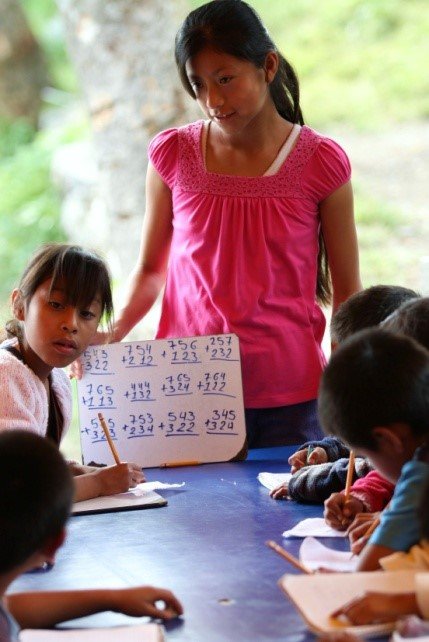 Dear Friends of Atzin and Tlamacazapa,
Those readers keen on health and wellbeing may also be interested in education and our recent report on Atzin scholarships awarded from 2001-2018.
THE NUMBERS. A total of 80 individuals from Tlamacazapa received funding for their studies during those years. 65 young people received partial scholarships as cash each month; 15 individuals had full scholarships (with all fees, books and materials, transport and in most cases, room and board). Counting by year, Atzin managed a total of 209 scholarships as many recipients received multi-year awards.
It is an impressive number, especially since each recipient did community service (usually four+ hours per week) – a way of "paying it forward" – which also had to be organized and supervised by Atzin staff.
THE GOOD NEWS. In August 2019, Atzin won grant funding for our education program from the PSM Foundation based in Mexico City. Along with continued donations from loyal supporters, this grant means that this year eight young women in Tlamacazapa now have partial scholarships (7 in junior high; 1 in high school) while four more from Tlamacazapa have partial (2) or full support (2) while studying in Cuernavaca, Morelos.
HELP TO KEEP THIS GOING. Education is vitally important, particularly for those trapped in poverty. Education increases people's opportunities in life, and as studies have shown, the education of women is correlated with better child nutrition and fewer deaths of children in future. Atzin aims to build up the scholarship awards, contributing to the development of careers of all types.
With sincere thanks as always,
Susan
Links: