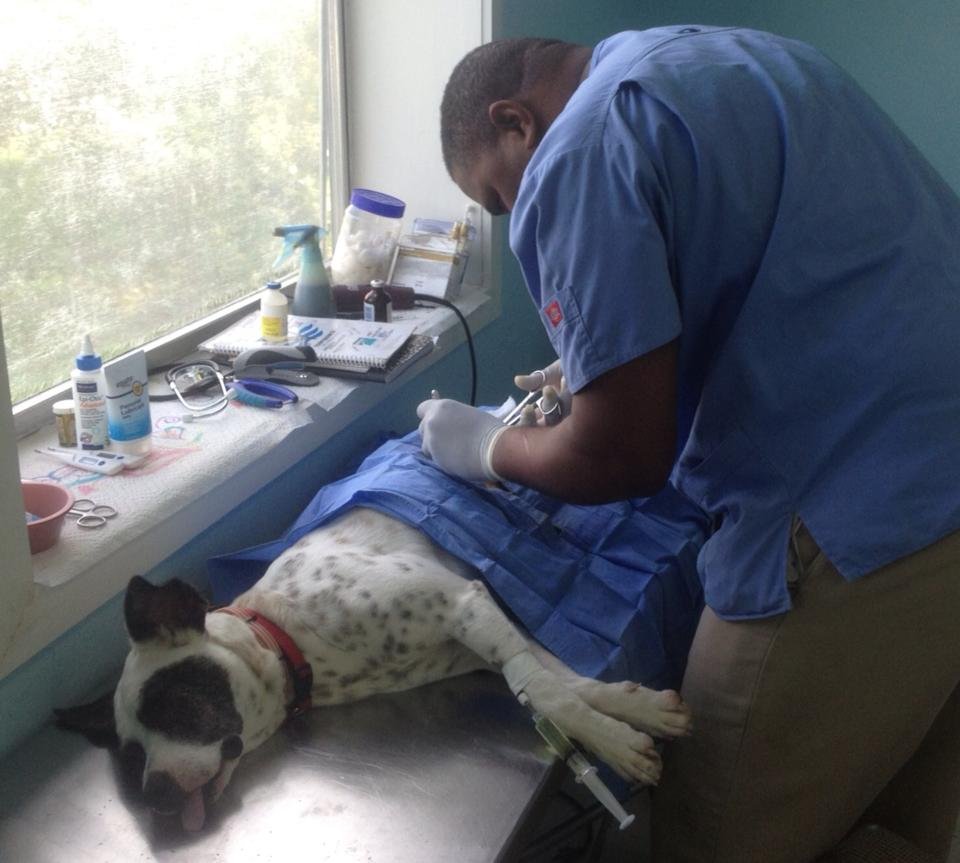 In Nassau and the Family Islands in The Bahamas adequate animal care and guardianship is limited. Driving around the islands there are stray and roaming dogs. As a result dogs are hit by cars, suffer from diseases, human neglect and abuse, and untimely euthanasia at the Government Pound. People also poison dogs with rat poison, coolant and other toxic chemicals. We also have a large number of feral cat colonies.
Spay & Neuter programs are the only humane way to reduce the number of unwanted animals and therefore the suffering they are subjected to in The Bahamas. Baark! strongly believes that due to our manageable land mass it is realistic to believe we can end the suffering of cats and dogs in The Bahamas and we are working tirelessly to accomplish this!
With the current economic climate, unfortunately animals do not rank very high on people's list of priorities. It is so important for us to be able to assist. There are times when people get very overwelmed with a litter of puppies or kittens and surrender the mother along with her babies to the shelter. If they are not surrendered they are typically left uncared for, without vaccinations and subject to a life of suffering. It is crucial that we are able to step in and spay and neuter as many dogs and cats as we can in order to prevent this heart wrenching cycle.
Baark! offers a hotline - our number is 427-SPAY. We have an awesome volunteer that answers the calls and fields them as needed. Some people that call do have transportation so we set them up to go into a vet located near to them. We ask them to make a donation of any amount that they can afford and then we pay the balance of the bill with the local vet. Other people call who do not have a way to transport their pet to the vet, so we log their call on a spreadsheet and systematically respond to them by grouping them in areas and then targeting an area.
Baark! has coined a word called 'straybusting'. This is when volunteers have a day or two available and go out in the truck and target an area, following up on calls that have been made to our hotline.
Our local vets are very supportive and the local private vet practices participate in offering the reduced rate for the spay or neuter surgery ($60 including deworming and vaccination). Even during their trips to the family islands, separate from our MASH visits they will fit in some charity rate spay and neuter surgeries for Baark!
It is absolutely crucial for the cycle to be broken of so many unwanted puppies being born. Our shelter is always full and the only way to change that is through your support of our continued spay and neuter efforts. Thank you for your help!
Links: