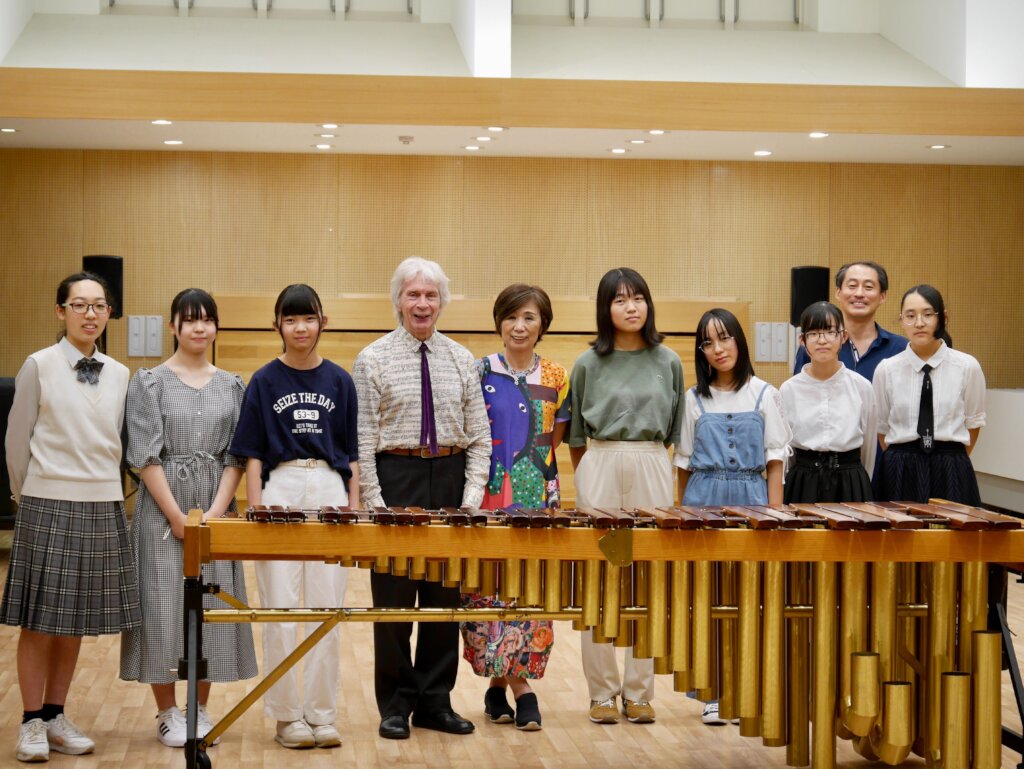 On Saturday, July 2, Mr. Richard Stoltzman, a clarinet legend as well as a winner of sveral Grammy Awards, visited Soma for the first time in eight years to give a special lessen and mini concert.
Mr. Stoltzman's special lessen was held in the Soma Civic Hall for seven lower and upper secondary school students of the clarinet class of Soma Children's Orchestra.
Students performed a short solo piece or duo piece in front of Mr. Stoltzman. He carefully observed their embouchure (the way to hold the mouthpiece in the mouth and the use of the lips, facial muscles, tongue, and teeth in order to play a wind instrument), sang the phrases with them, and taught them how to feel and express their phrases. Each student got an opportunity to play together with Mr. Stoltzman, and felt his rich sound from up close.
During the class, Mr. Stoltzman said "A clarinet itself may look like a simple wooden tube. But once you breathe into it, it turns into an amazing instrument that can express your emotions. Express yourself through the clarinet. Sing your feelings." Finally, he sent cheers to the students in Japanese "Ganbare!".
Natsu, a ninth grade student who took the class said, "This was my first experience to be taught by a teacher from overseas. Even though I'm not familiar with English, his lesson was really easy to understand. And the way of his expression, and most of all, the sound of Mr. Stoltzman's clarinet was amazing. I was so impressed with the resonance of the instrument as if he played the instrument as a part of his body."
We also highly appreciate continuous support given by our GlobalGiving partners — thank you!