Project Report

| Jun 21, 2021
World Children's Music Festival 2021
By Yutaka Kikugawa and Natsumi Ikenaga | Executive Director and Chief Coordinator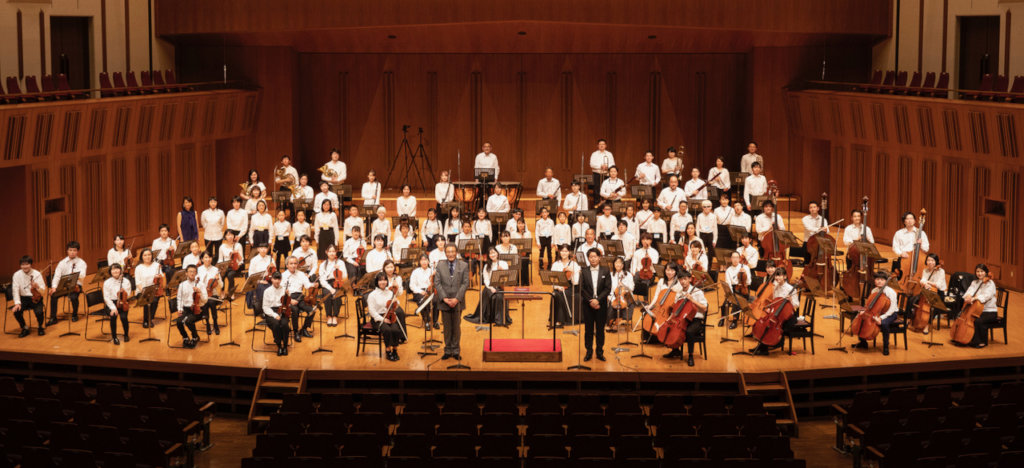 The World Children's Music Festival in Tokyo, which took over three years of preparation, was finally held in Tokyo Metropolitan Theatre on 29th March 2021. Some audience virtually joined and others managed to come to the concert hall but all seemed really satisfied with the performance.
Initially, in April 2020, on the 250th anniversary of Beethoven's birth, the concert's primary purpose was to perform Beethoven's Ninth Symphony with musicians from El Sistema and related countries, mainly from four locations in Japan and children from eight countries around the world.
Due to the COVID-19 pandemic, the event was postponed to August 2020. It soon became apparent that this would also not be possible and that our friends from overseas would not be able to join us on stage. However, we kept our hopes high that the situation wouldl improve over time, and the children will be able to sing Beethoven's Ninth by March 2021.
Despite our hopes, all choir activities were suspended when the Tokyo metropolitan area declared a state of emergency at the beginning of the year. Not sure about how many children from Soma would be willing to travel to Tokyo in March, we made the difficult decision to give up on Beethoven's Ninth's performance. The piece that would replace this monumental piece was Beethoven's Fifth Symphony, which was the first orchestral piece that the Soma Children's Orchestra performed five years ago. The chorus changed program to Mozart's "Ave Verum Corpus," a piece that the children of Soma sung many times in memory of those who died in the earthquake, and "Ametsuchi no Uta (Song of Nature)" by Maki Ueda and Nozomu Hayashi, a work that the children of the Tokyo Whitehand Chorus practiced online throughout lockdown.
Will the wind instrument section be able to prepare such a monumental work with just two months of preparation? Will the chorus be able to resume practice before the concert? On top of all the uncertainties, a large earthquake hit Soma at the end of February, causing one of our precious rehearsals to cancel. Our conductors, Mr. Kimoto and Mr. Furuhashi, were beyond worried.
We would like to thank all of our supporters, parents who have encouraged our children, teachers who have taught our children both online and in-person, all our staff members, interns, volunteers, and, of course, the children who continued to strive to enjoy music and had the courage to move forward with their peers.