Project Report

| Feb 12, 2018
It's Time to Pass It Forward!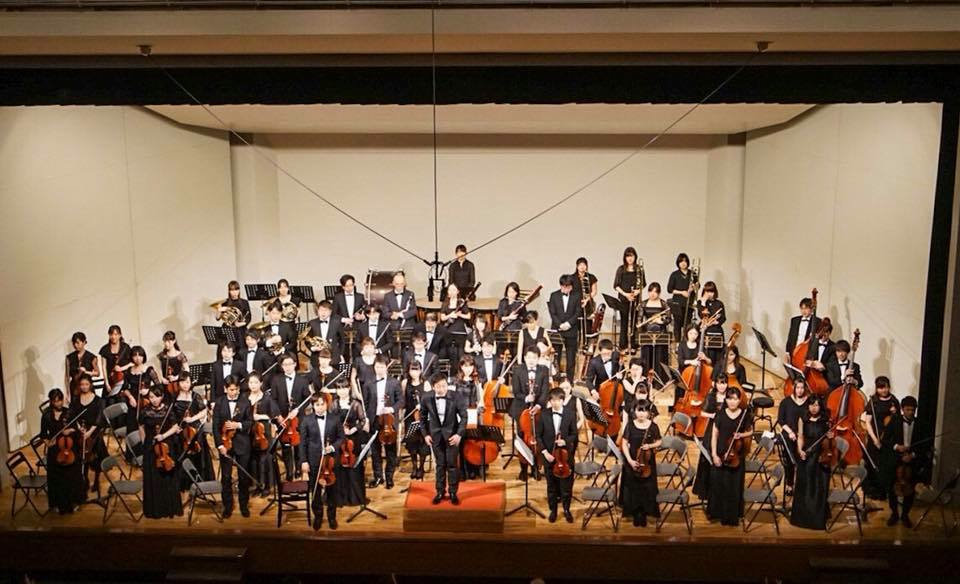 Runa is a proud alumna of the Soma Children's Orchestra. After having experienced the devastating Great East Japan Earthquake in Fukushima, she joined the Soma Children's Orchestra and found the joy of playing music. She left the small town of Soma last year to pursue her college education in Tokyo but has kept her passion for music – she knows first-hand how music can help heal emotional wounds, make friends and create beautiful harmony with them.
Runa never forgets how the Soma Children's Orchestra served "like a school" for her. After the Fukushima nuclear disaster, many families in Tamano District, where she grew up, chose to evacuate to other areas. As a result, the number of school children dropped sharply. Having been one of only a handful of students who remained in Tamano District, Runa recalls how excited she was when she found out about the Soma Children's Orchestra. "I immediately signed up but, learning other children were all younger, I felt insecure. It did not take long to break the ice, however. Everybody was very friendly", Runa says. The orchestra turned out to be a place where she could not only learn to play the violin but also meet and make new friends from other districts in Soma.
Today Runa and 2 other girls from Soma, Haruka and Momoka, made their debut at a charity concert held in Tokyo. They played as part of the Fellow Orchestra, an amateur orchestra that supports good causes through music. The core members of the Fellow Orchestra, in fact, have been traveling to Fukushima to support the Soma Children's Orchestra on a pro bono basis. Seizing an opportunity of playing together with big brothers and sisters who used to teach them, the freshman girls could not conceal their excitement. "It's like a dream." At the same time, they have become aware of their new role – yes, it is time for them to become big sisters. "I want to further develop my skills and pass it onto the younger generation because that's the gift I received from the Soma Children's Orchestra", Runa describes enthusiastically.
Ticket sales of the charity concert supported by Runa, Haruka and Momoka will partly go to the Soma Children's Orchestra. It has been nearly 7 years since the Great East Japan Earthquake and tsunami, but we still recognize the need for continuous support for affected children in Soma. The waning donor interest is a major concern for us. Your contribution has been and will continue to be used in a meaningful way. We appreciate your support very much and sincerely hope you will stay with our children – thank you!