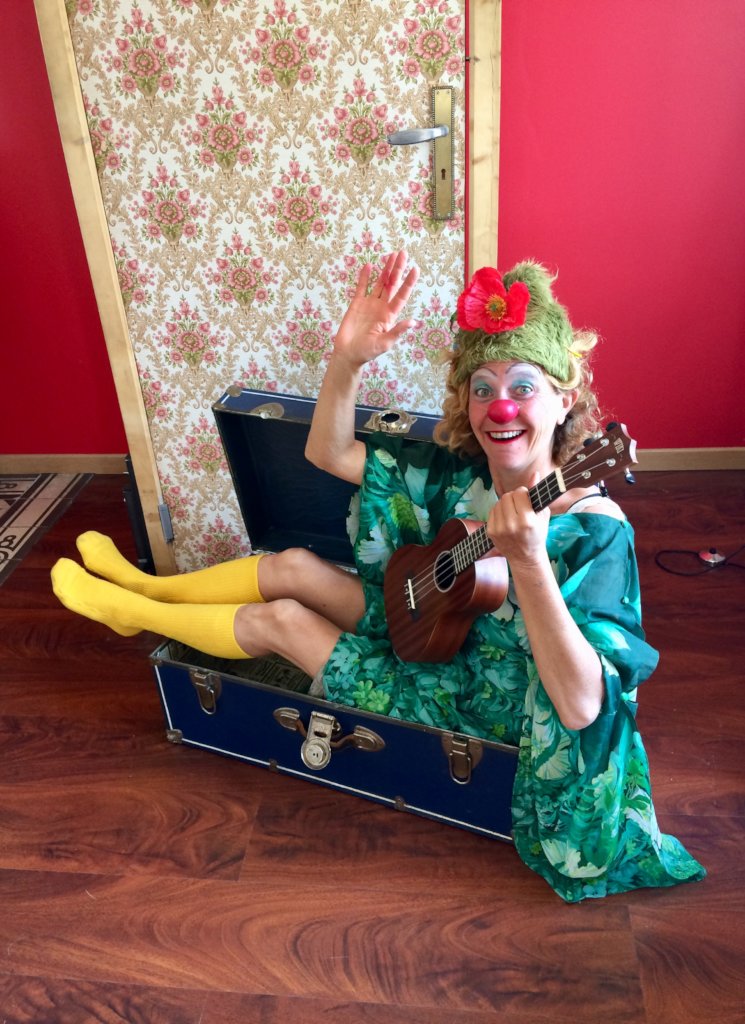 March 2020, containment happens, lives tighten-up to the bottom line: staying healthy. The clowns of Soleil Rouge are no longer authorized to visit children in hospital. Used to hygiene guidelines and barrier gestures, we first cannot understand why we can no longer make children laugh.
The lives of hospitalized children are already focused on basics, cut off from what usually feeds them, like outings, games, meetings. They are sometimes in sterile room, seeing only their parents and in an impressing attire, with closed overalls, mask, cap, cover shoes.
We do not want to stand back: how to share our energies and our desire to brighten the days of sick children? How to keep the precious link with children already confined by being in hospital?
We therefore decide to create WhatsApp groups with sick children, families and caregivers: each one will receive a video call from clowns on the same days as our usual visits. Those videos are also posted on our Facebook page.
Families spread the word with other families in hospital and send back also films of their own child imitating clowns or laughing while watching our nonsense.
Clowns ring on the screen. We are 3 on the call: 2 clowns and 1 child, each in its own window, but in one single game and one common energy! Despite the technical constraints, clowns and children find out how to play, and we share again our laughter and our impulses!
"In his hospital room, a young boy shows us how he climbs onto his bed. Clown Mozzarella sends him a pearl necklaces, as a rope, to help the perilous ascent. The young climber catches the rope, but Clown Rosalie finds this equipment weird and asks the child to send it to her for check: when the rope arrives in the hands of Rosalie, it's spaghettis (luckily pasta without sauce!)"
Magically, clowns and children create virtually new fancy stories, which make us all happy.