When you are barely two years old and you find yourself, one day to the next, in an isolated, sterile room, where everything is sanitized and where your parents can not even hug or kiss you other than through a mask, no need to tell you that life has just robbed you of a part of your childhood ...
And all this without even mentioning the treatments, the pipes to which you are connected and drugs that make you half nuts.
Yet this childhood, it is yours. In spite of everything.
At the hospital, a lot of people help you keeping some of childhood, playing, being gentle, smiling. Yes, there were really a lot of smiles.
But how to live fully your little boy life if each microbe is a danger, if you cannot put your fingers in the nose without risk, or if an overflowing diaper causes complete cleaning of your little universe, and the Daddy's or Mom's catastrophic outlook?
At first, I did not like clowns. They scared me. And then we tamed each other.
Through the window, then in front of my bed – hat and overalls on top of their incredible clothes - and finally to be there with me in difficult times.
With the clowns we could finally be in the kingdom of pee poo! We could finally exit this room without leaving it.
We had a lot of laughs, one day, when in the middle of a lumbar puncture, they bottled farts under my leadership! That day it was the Court of Miracle around me! A big load of rubbish, but, all the same, a miracle. A big load of rubbish in controlled world.
All that may happen because the Soleil Rouge clowns are not just clowns. They are wizards in the team, of those who offer the transgression, of those who make us children well before being sick.
And that's why we love them so much.
Oscar and his parents.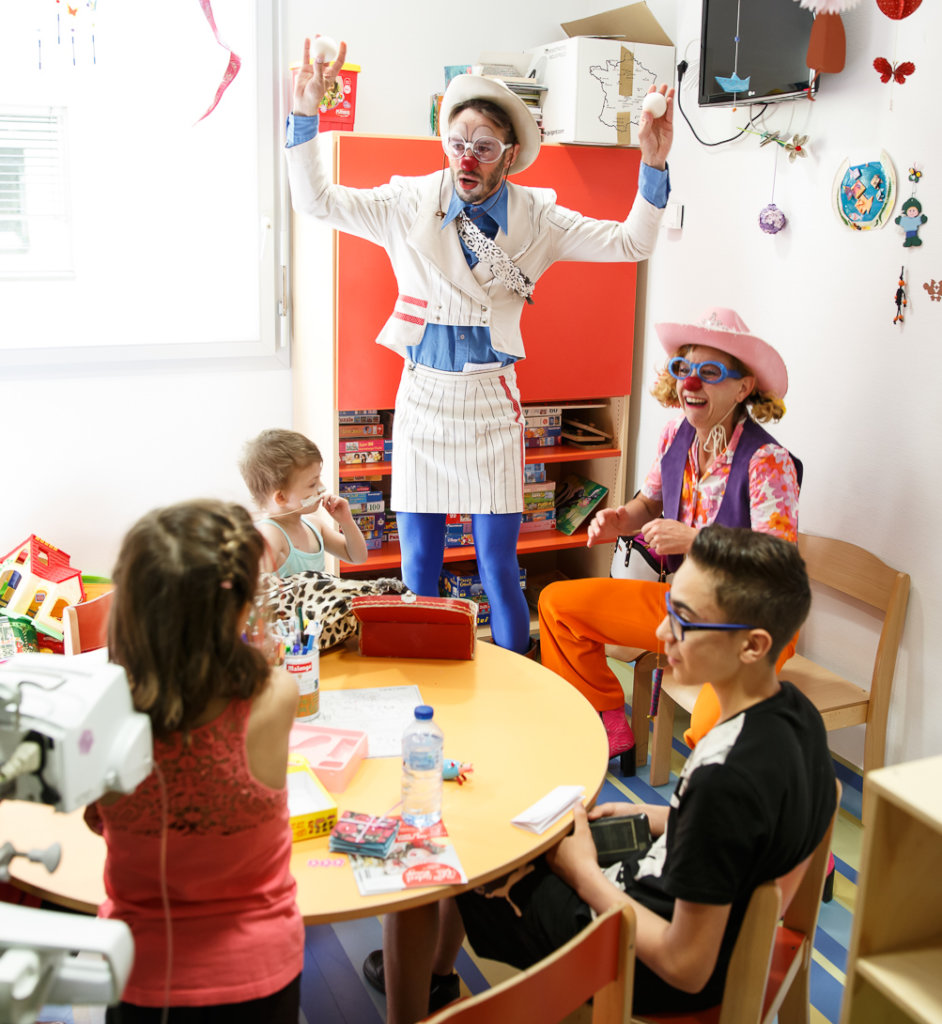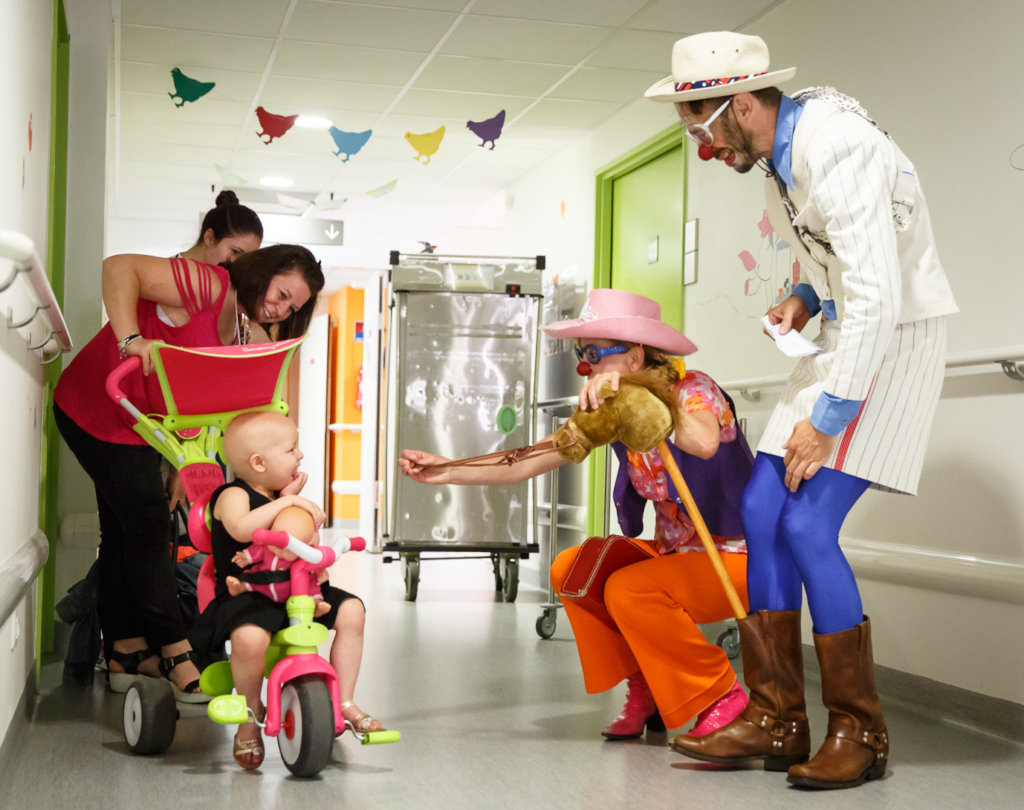 Links: