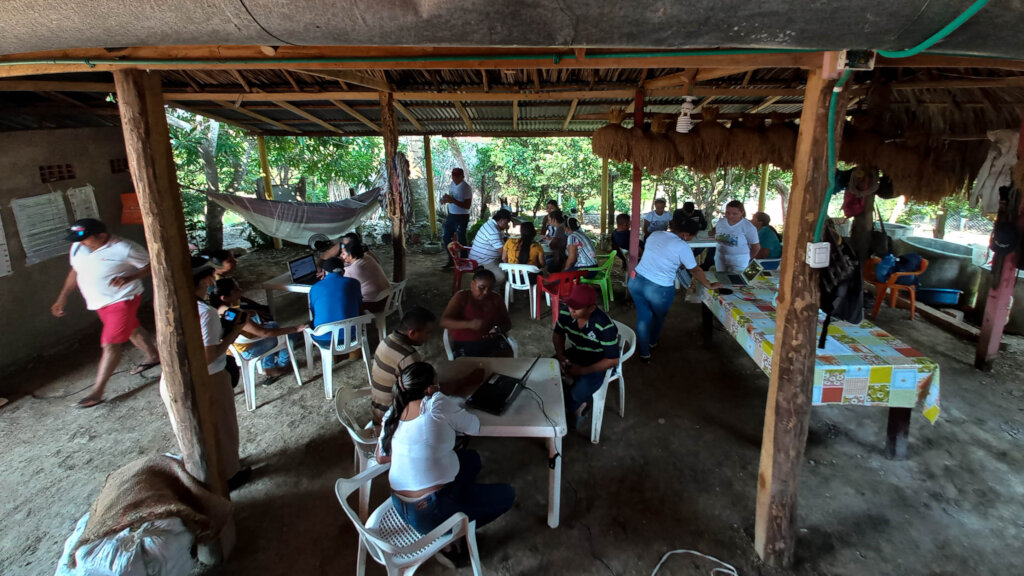 Hilando Vidas y Esperanza está a punto de concluir… ¡y con qué nivel!
Queridos amigos, seguimos reportando… ¡Bienvenidos al segundo semestre del año!
Hemos sobrepasado el ecuador del año y podemos decir con el corazón hinchado que este proyecto ES una realidad. Estamos superando con creces todas las expectativas y las adversidades que nos ha traído este año y no podíamos pasar sin hacer partícipes a nuestras maravillosas Madrinas, quienes permitís que día a día podamos estar haciendo lo que más nos gusta y sabemos hacer: SOLE.
Por poneros un poco el contexto, ¿recordáis que este año nos comprometimos a llegar a 15 comunidades castigadas por la violencia en Colombia, para que pudieran retomar las riendas de sus vidas comunes y descubrir que hay formas de usar la tecnología para aprender, dialogar y tomar acción, juntos? ¡Pues lo estamos haciendo! Las comunidades de Montes de María, Antioquia y Cauca y Valle se han entregado a la práctica de SOLE y además, nos han robado el corazón.
El segundo semestre del año comenzó con una gran ronda de SOLEs autogestionados por las comunidades. Nuestra herramienta StartSOLE nos informa de los SOLEs que se planean y reportan en todos los rincones de Colombia y sabemos, por la participación de los Embajadores en los chats de whatsapp que no han parado de practicar la metodología que estrenaron a principios de año. Sabéis que los ejes principales de este proyecto son tres: salud mental, empoderamiento económico y fortalecimiento del tejido social. Pues las preguntas sobre las que han estado SOLEando las comunidades no pueden estar más alineadas con los objetivos del proyecto. Se hacen preguntas de salud mental, como en Toluviejo que se preguntaron ¿Cómo afecta al hombre los cambios de la luna?, en Valdivia ¿Por qué nos enamoramos?, en Anorí quieren saber ¿Por qué violan a los niños?. Si hablamos de empoderamiento económico, En Colosó quieren saber ¿Cómo podemos ahorrar?, en Buenos Aires ¿Por qué sube y baja tanto el dólar?, en El Turco quieren saber ¿Cómo hacer para que los cultivos lícitos sean rentables?. Y si hablamos del fortalecimiento del tejido social, las comunidades se preguntan en Santander de Quilichao ¿Cómo son las costumbres de Silvia, Cauca?, en Cáceres ¿Por qué me gusta el fútbol?, y en Buenos Aires ¿Por qué cambia el tiempo y las tradiciones?
Algunos de esos SOLEs pudieron ser acompañados por la Nube de Abuelitas, que siempre está sobrevolando la jugada y atendiendo el llamado de las comunidades para animar y acompañar los SOLEs… ¡Qué mágico es el momento en que la Abuelita se conecta!
Hacia julio, hubo un cambio de planes: los eventos de Recarga tu SOLE, que estaban pensados para que fueran virtuales, se convirtieron en una oportunidad para poder volver a abrazarnos. Queríamos que las comunidades pudieran recargarse de energía SOLEra y que trabajáramos con los Embajadores en tres fundamentales:
¿Cómo hago mejores Grandes Preguntas?
¿Cómo facilito mejor mis SOLEs?
¿Cómo descubro las transformaciones que se están produciendo en mi comunidad al usar SOLE?
Nuestro ánimo es que SOLE se convierta en un hábito y, para conseguir esto, lo más importante es que las personas que hacen SOLE puedan solucionar los principales retos en cuanto al espacio, la conexión y las Grandes Preguntas. También saber evaluar el proceso y tomar conciencia de los grandes cambios que se producen con las nuevas formas de vivir juntos es muy potente.
Además, está el hermoso y sólido vínculo que hemos creado con los Embajadores. Su participación en la comunicación casi diaria que tenemos con ellos, su compromiso, la manera que tienen de hacernos saber que están activando a sus comunidades, la alegría que nos transmiten y su participación intensa en los eventos virtuales, o Cocteles, como nos gusta llamarlos… hacen que explotemos de alegría cada vez que interactuamos con ellos.
No todo ha sido un camino de rosas, hay que decir. La situación política de Colombia ha sido muy volátil en este primer semestre del año, con elecciones presidenciales incluidas y las decisiones de seguridad asociadas a esta condición. Hemos tenido paros armados, amenazas, asesinatos de policías. El clima parecía venir de la mano con la crisis, hemos tenido desprendimientos, lluvias torrenciales, cortes de carreteras, anuncios de huracanes. Las condiciones de conectividad en las zonas donde viven nuestros Embajadores también estuvieron afectadas, al igual que la demora en la llegada de los equipos informáticos para hacer SOLE… Ciertamente, ahora que lo escribo, me sorprendo a mí misma de ¡cómo hemos podido sortear con buen ánimo todas las situaciones! Siento realmente que vuestra fuerza y compromiso en colaborar con nuestra causa, hace que sintamos el impulso de enfrentar con nuestra mejor energía todas estas situaciones. Estamos convencidos de que estas personas que aprenden SOLE y lo llevan a sus lugares, transforman día a día el mundo en un lugar más justo y más bonito.
¿Qué hemos aprendido?
Hacer SOLE sin computadores y sin conexión a Internet es muy difícil… y aún así, las personas lo resuelven.
La presencia física ha sido un gran impulso para la creación de lazos y el establecimiento de compromisos… no todo puede ser virtual y el contacto humano es imprescindible para poder vivir bien, juntos.
La participación y empoderamiento como Embajadores de personas menos activas en las comunidades, hace más liviana la carga de actividad a los líderes y se abre un espacio para descubrir otros líderes.
Las mujeres son las que más participan y lideran los SOLEs más activos… son ellas las que se comprometen y transforman la comunidad.
¿Qué sigue?
Pues estamos planeando las actividades de cierre del proyecto, que tendrá lugar hacia noviembre de 2022. Lo que haremos será una última visita a las comunidades en el formato de Festival SOLE, donde habrá oportunidad de despedirnos de las comunidades en el contexto de este proyecto y darles la bienvenida con bombos y platillos a nuestra Comunidad SOLE Colombia,, reconocer pública y comunitariamente la labor de los Embajadores, piezas fundamentales del contexto de este proyecto, invitar a las Abuelitas a participar de este cierre y ¡darnos la oportunidad de hacer SOLE juntos!
Seguimos trabajando, queridas Madrinas, en acompañar a estas personas a alcanzar su mejor versión, a superar el dolor y el pasado, a mirar el horizonte llenos de esperanza y de actitud SOLEra.
¡Muchas gracias por seguir apoyándonos!
Sigue nuestro trabajo en www.solecolombia.org; @soleencolombia; @sole_colombia; Fundación SOLE Colombia
—--------------------------------------------
Weaving Lives and Hope is about to conclude… and at what a level!
Dear friends, we keep reporting… Welcome to the second semester of the year!
We have passed the halfway point of the year and we can say with a swollen heart that this project IS a reality. We are far exceeding all the expectations and adversities that this year has brought us and we could not do without involving our wonderful Madrinas,, who allow us to do what we like the most and know how to do every day: SOLE.
To give you some context, do you remember that this year we promised to reach 15 communities punished by violence in Colombia, so that they could take back the reins of their common lives and discover that there are ways to use technology to learn, dialogue and take action, together? Well we are doing it! The communities of Montes de María, Antioquia and Cauca y Valle have dedicated themselves to the practice of SOLE and, moreover, they have stolen our hearts.
The second half of the year began with a large round of SOLs self-managed by the communities. Our StartSOLE tool informs us of the SOLES that are planned and reported in all corners of Colombia and we know, from the participation of the Ambassadors in the WhatsApp chats, that they have not stopped practicing the methodology that they launched at the beginning of the year. You know that the main axes of this project are three: mental health, economic empowerment and strengthening of the social weave. Well, the questions about which the communities have been SOLEando could not be more aligned with the objectives of the project. Mental health questions are asked, such as in Toluviejo, where they asked themselves: How does the change of the moon affect men?, in Valdivia, why do we fall in love?, in Anori they want to know, why do they rape children? If we talk about economic empowerment, in Colosó they want to know how we can save?, in Buenos Aires why does the dollar go up and down so much?, in El Turco they want to know how to make legal crops profitable. And if we talk about strengthening the social weave, the communities ask themselves in Santander de Quilichao, what are the traditions of Silvia, Cauca like?, in Cáceres, why do I like football?, and in Buenos Aires, why do the time and traditions change?
Some of those SOLES could be accompanied by the Granny Cloud, which is always flying over the play and heeding the call of the communities to encourage and accompany the SOLES... how magical is the moment when Granny connects!
Towards July, there was a change of plans: the Recarga tu SOLE events, which were intended to be virtual, became an opportunity to hug each other again. We wanted the communities to be able to recharge with SOLEra energy and for us to work with the Ambassadors on three fundamentals:
How do I ask better Big Questions?
How do I best facilitate my SOLES?
How do I discover the transformations taking place in my community using SOLE?
Our hope is that SOLE becomes a habit, and to achieve this, the most important thing is that the people who make SOLE can solve the main challenges in terms of space, connection and the Big Questions. Knowing how to evaluate the process and becoming aware of the great changes that occur with the new ways of living together is also very powerful.
In addition, there is the beautiful and strong bond that we have created with the Embajadores. Their participation in the almost daily communication that we have with them, their commitment, the way they let us know that they are activating their communities, the joy they transmit to us and their intense participation in virtual events, or Cocktails, as we like to call them. … They make us explode with joy every time we interact with them.
Not everything has been a bed of roses, it must be said. The political situation in Colombia has been very volatile in this first half of the year, including presidential elections and the security decisions associated with this condition. We have had armed stoppages, threats, murders of police officers. The climate seemed to come hand in hand with the crisis, we have had landslides, torrential rains, road closures, hurricane announcements. The connectivity conditions in the areas where our Ambassadors live were also affected, as was the delay in the arrival of the computer equipment to do SOLE... Certainly, now that I write it, I am surprised at how we have been able to overcome with good cheer all situations! I really feel that your strength and commitment to collaborate with our cause makes us feel the impulse to face all these situations with our best energy. We are convinced that these people who learn SOLE and take it to their places, transform the world into a fairer and more beautiful place every day.
What have we learned?
Doing SOLE without computers and without an Internet connection is very difficult… and yet, people solve it.
The physical presence has been a great boost for the creation of ties and the establishment of commitments... not everything can be virtual and human contact is essential to be able to live well, together.
The participation and empowerment as Ambassadors of less active people in the communities, lightens the load of activity for the leaders and opens a space to discover other leaders.
Women are the ones who participate the most and lead the most active SOLES... they are the ones who commit themselves and transform the community.
Whats Next?
Well, we are planning the closing activities of the project, which will take place around November 2022. What we will do is one last visit to the communities in the format of Festival SOLE, where there will be an opportunity to say goodbye to the communities in the context of this project and welcome them to our SOLE Colombia Community, publicly and communally recognize the work of the Ambassadors, fundamental pieces of the context of this project, invite the Grandmothers to participate in this closure and give us the opportunity to do SOLE together! !
We continue to work, dear Madrinas, to accompany these people to reach their best version, to overcome pain and the past, to look at the horizon full of hope and a SOLERA attitude.
Thank you very much for continuing to support us!
Follow our work on www.solecolombia.org; @soleencolombia; @sole_colombia; Fundación SOLE Colombia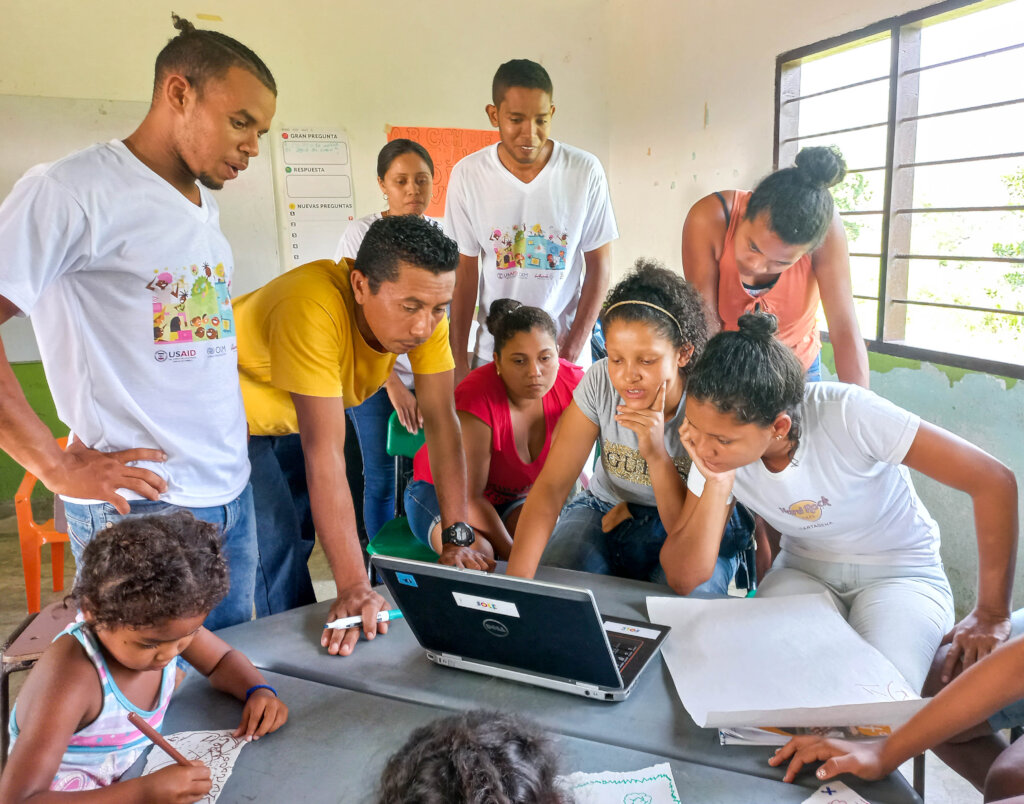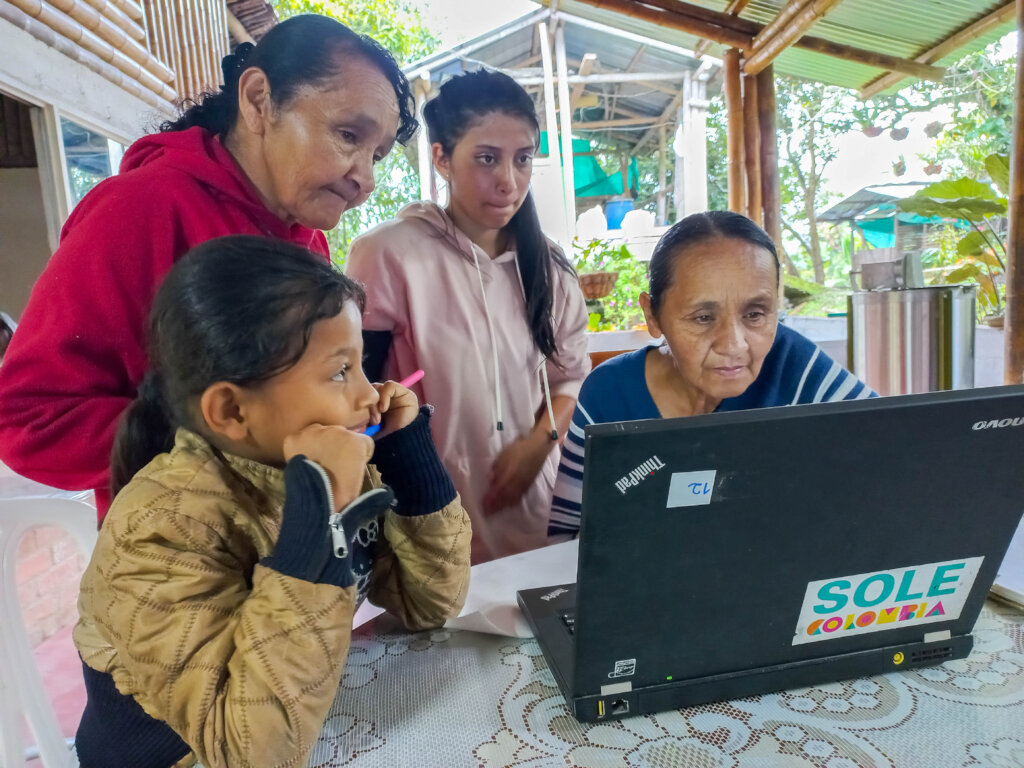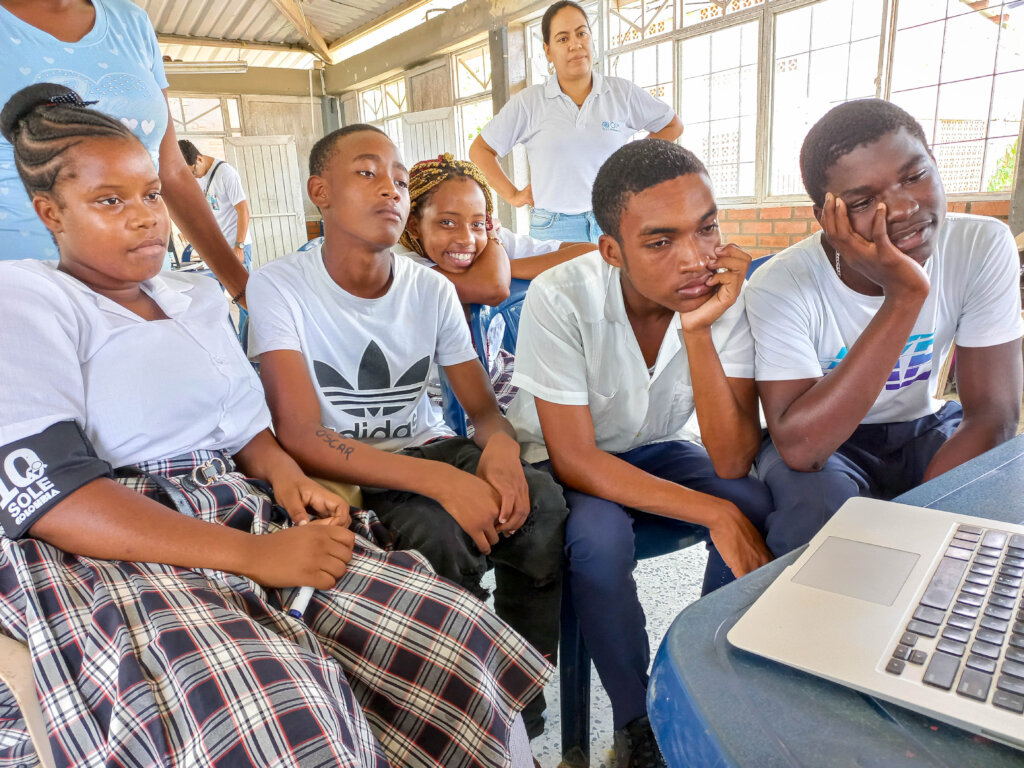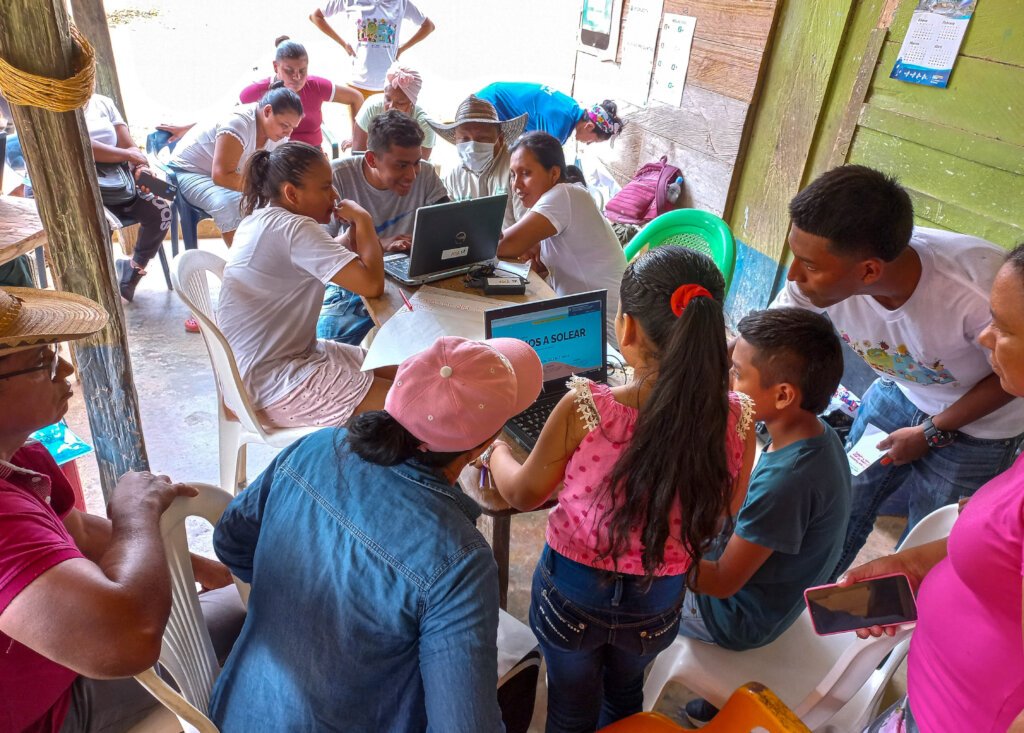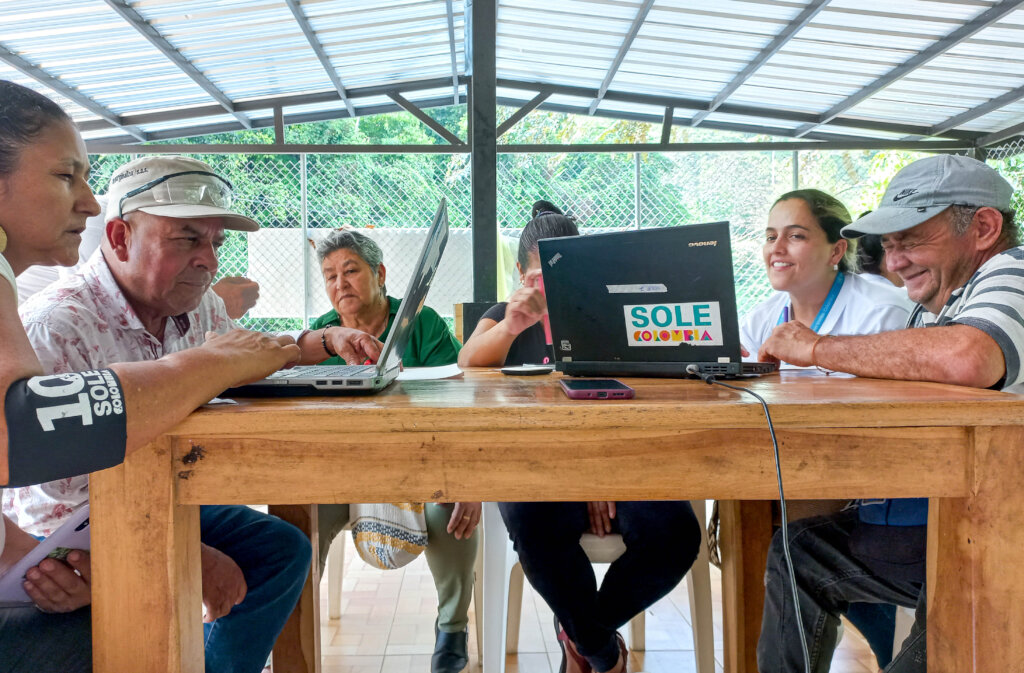 Links: