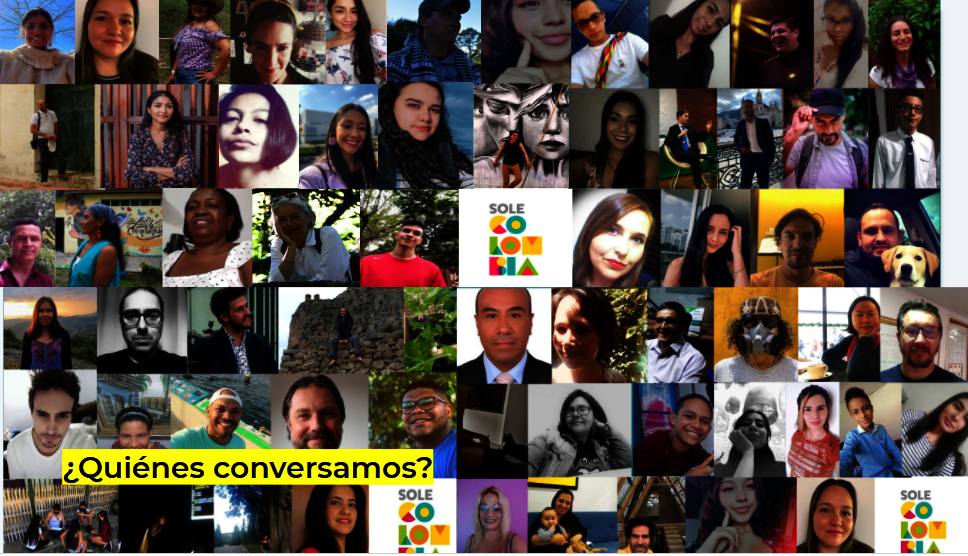 Dear SOLE friends,
We are thankful for all your support. Thanks to your contibutions we were able to continue our work last year and take what we do to another level. Even if it was a hard year for the whole planet, we had an awesome chance to develope together with our community and allies new strategies to come together and talk about the future we want.
All your donations in 2019 and 2020 were a great help, and that's why we could keep on working and better think how to connect with new allies. This is how we started a project with the UN in Colombia, UN75+SOLE. Last year within the 75th. Anniversary of the United Nations, we joined this worldwide initiative to talk about the common fufure we want for our planet and our shared humanity.
We made a call to our community to invite different people from their local communities to talk about the big questions about the future. This is how more than 2500 diverse people all over Colombia participated in more than 100 SOLE conversations (virtually with the support of startsole.org, in person in some rural areas and using loomio.org for assynchronous conversations that were part of the Greatest Conversations about the Fufute we want!
Here you can see (and play a little with the information) about this great conversation: http://www.solecolombia.org/narrando-la-conversacion-mas-grande-del-mundo/. And here you can listen and see the voices of different people who participated (and you can also upload your own post if you like :)): https://parqueenlanube.padlet.org/solecolombia/lavozdecolombia
For now, the UN project has finished, but we don't want to stop here, there's still a lot we can do together together to take action and take what we started last year to the next level, and contribute in this way to give long-lasting peace to Colombia. We don't want to do this alone, we believe we can go much further if we go together. The community we already had before UN75 was great, and this community is becoming awesome with so many new people joining in and contributing with theit time, ressources and big ideas.
All of you who have donated are also part of this network, and this is why we're inviting you to stay here and keep on supporting us with your donations, time, ideas and sharing this information with your different networks. We believe in the power of connecting diverse people from different backrounds and inviting you all to think and dream, and work together towards the future we want. We also believe that each group of people can learn and develope together different ways to solve their own challenges, but is more powerfull if we have the chance to share it with others and feel connected.
Between different project we would like to explore, we have identified two main challenges for this year.
First, find better and more creative solutions for the Education for children and youth in the middle of the pandemic. Children and youth have suffered more than many the consequences of not going to school and meeting their friends. How can we together find better alternatives? Education was also one of the main themes that came out last year in different conversations, this is why we want to continue working and exploring together different ways and solutions.
In Colombia (and many parts of the world) we have another problem, that becomes a new challenge: More than 50% of the population doesn't have Internet connection, this makes it very difficult for many to learn and keep connected to the world. How can we find alternatives to connect those communities in remote or marginalized areas and regions that don't have connectivity?
At SOLE Colombia, together with our community, we would love to explore new ways of adressing this challenges. For this we need an awesome network as we are already building, but we also need more ressources to keep on working as a team. We would be very happy if you could join us this 2021 journey, are you in?
We'll send you updated news from our different projects within How to give long-lasting peace to Colombia?. If you have any questions, please write to hola@solecolombia.org, we'll be very happy to stay in touch with you.
Thanks again for all your support!
Best,
The SOLE Colombia Team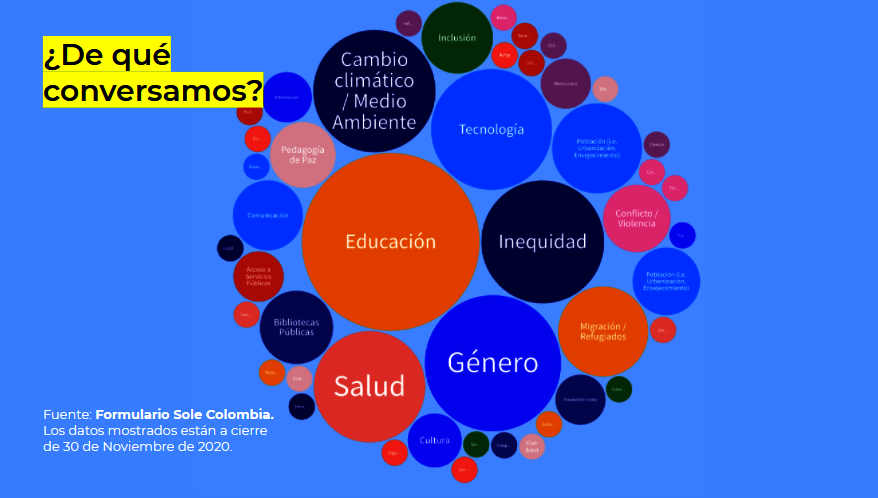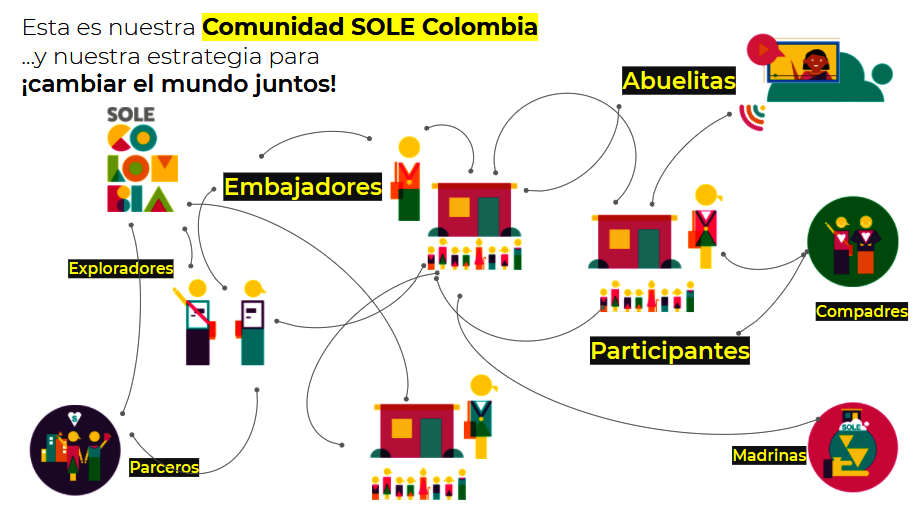 Links: