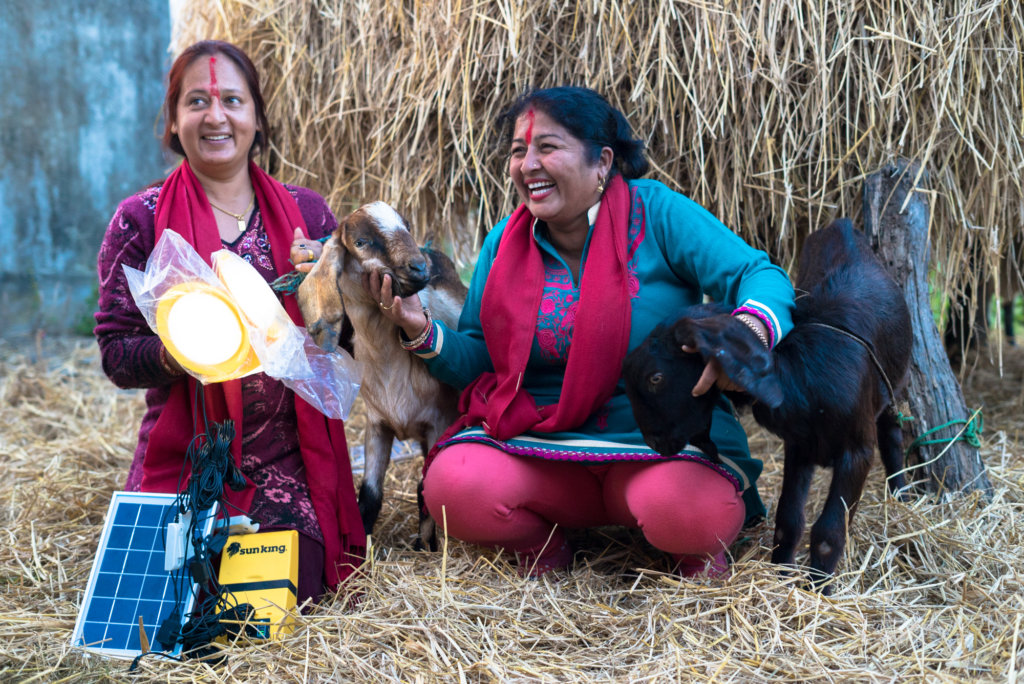 Thank You!
Thank you for making Empower Generation's project: Light for 200 of Nepal's Poorest, a fundraising success! Your donation will help rural families in Nepal gain access to clean, reliable solar light. As a partner in our work, we will be sending you periodic project updates, sharing the stories of those in Nepal who have benefited from your support.
Acknowledgements
This project would not have been possible without the support of our wholesale distributor and the first business to join our network in Nepal: Kalpavriksha Greater Goods (KGG). EG and KGG acknowledge with appreciation the work of Goats for Water (GfW), who inspired, conceptualized and piloted this project in partnership with KGG. GfW is a social enterprise that aims to provide community-led solutions to rural communities' water and energy needs enhancing livelihood and quality of life through regular access to energy and water. They currently operate in Pakistan, with plans to expand throughout South Asia. We encourage you to check out their website and support their great work: www.goatsforwater.com
Project Next Steps
We received the funds from GlobalGiving and will announce the project to our distribution network of 23 women CEOs distributing clean energy products in Nepal.
Project Implementation
Three top performing CEOs in our network will be selected to receive the funds to start the project in their rural communities. Each CEO will work with five to ten families in their locality. Community members in each area will decide together which families, living on $2 or day or less, are most in need of the solar home systems. The same method will be used to decide which girls in need from the community will receive goats to raise and profit from.
Fund Distribution
Funds will go to purchase 35 solar home systems for 35 families (each with 5 to 6 members), providing clean, bright light and charging power to 200 people ($3,500). Funds will also go towards covering the costs of distributing goats to girls, project monitoring and evaluation, and local staff support ($1,022). The remaining funds will go to GlobalGiving, as part of their transaction fees.
We look forward to sharing more with you once our project gets underway! Thank you again for helping us empower women to power the world!