Project Report

| Jan 10, 2020
With solar power, a 5th grader student ranked 1st in her class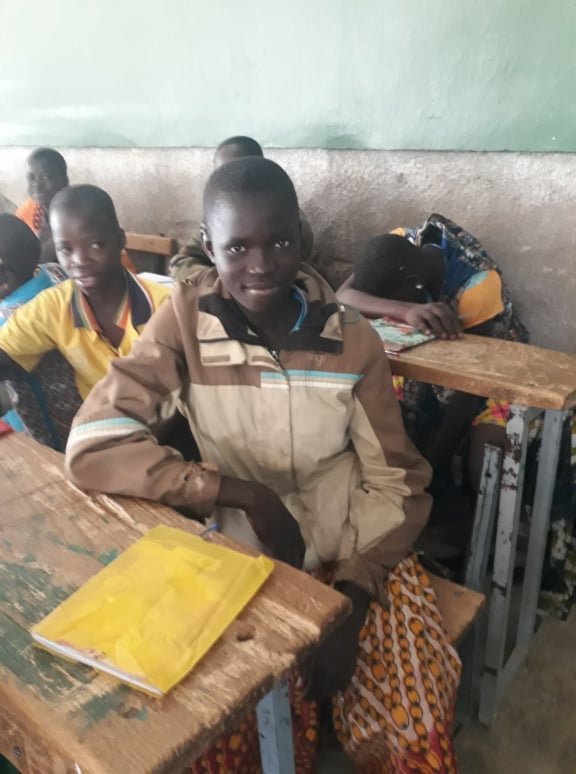 A 5th grader student ranked 1st in her class as a direct impact of a solar project installed by Community Building Group.
As part of the monitoring and evaluation activities of the rural school's electrification project, the regional team of the Community Building Group conducted a site visit on Wednesday, Jan 9, 2020. They met with the students, teachers and village leaders, and meantime encourages residents to take care of the solar power infrastructures. The team found that the solar equipment installed since 2016 is still in a very good condition and well maintained. Our team noted that 100% of the LED installed in the entire school is intact. The batteries are still good and can operate for 10 hours a day. The school teachers told us that they have not yet encountered any problem with the solar power system installed in the 6 classrooms.
The Director of the primary school in Kamsi said that" we definitely want to expand the system to be able to add more light and be able to use more devices, but we hope Community Building Group will help us to reach that goal in the future". Community Building Group team thanks the bravery of the school staff devoted to their work despite the terrorist threat in the country.
The team discussed with parents too, we encourage them to keep supporting the students and mostly to give more time to young girls so they can study.
Rachidatou, a 5th grader student is ranked 1st in her class. She told us that "her household received a community shared solar LED light project installed by Community Building Group, and she started studying steadily every night, and her mom and dad were also happy because they have the solar LED light. From her own words, she said: My friends also come over at night so we can read and work together. Now, I finished reading the entire textbook, as we do not have many books in the village, I am reading again for a second time the same textbook. I can tell you without LED light in the house, nobody will bother to such effort of studying every night. " The Director of the school added that, when the solar project arrived here in the village, Rachidatou was in 2nd grade, now she ranked top in her class."
Zenabou is also a 5th grader student, she said: "The day we don't have school, we spend all our time in the irrigation vegetable garden helping our mom to manually exhaust water from the well that is 12 to 30meter depth. But now with the solar irrigation pump, we have more time to study. Because the solar energy makes it easy and it only takes an hour or less to supply water in the field. Community Building Group Team has also told our mom to let us study more every day. I want to be highly educated and be able to help my village one day.
Stay tune more yet to come!
Thank you for your donation and help in supporting these communities in a very remote rural area where there is no access to public utility services.