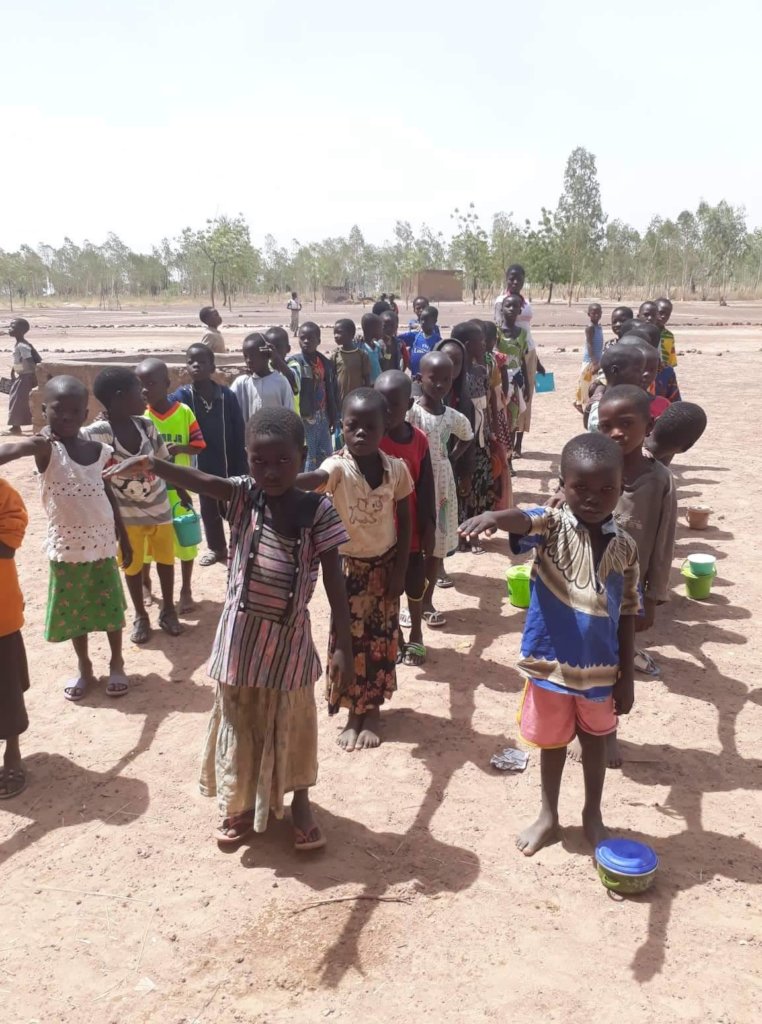 The school year 2019 -2020 has just begun. The team from Community Building Group Regional Office in Ouagadougou visited the primary schools in the villages of Kamsi and Djomga to inspect the solar energy system that provides power to both schools. Djomga is located farther north in the Sahel region near Dori, and Kamsi is at the Center West part near Koudougou. Both villages have no power supply, so solar energy off-grid is one of the most effective ways to provide electricity in these remote rural areas.
CBG team has also discussed with the school directory boards who have solicited to help them expand the solar system size with an additional 2 kilowatts in Kamsi, and 2.5 Kilowatt in Djomga. The current system size installed by Community Building Group can handle LED light, but not enough power to support Roof Fans in every single classroom and accommodate a video projector and other devices in the classroom.
This project has impacted significantly girls by supporting them in their education. About 30 households who received the solar LED kit from CBG open their door to allow neighbor kids to study at night time. Girls mostly were giving now time to study at nighttime. CBG has encouraged parents to allow their kids to study more, mostly after school, and the message was very well perceived.
We found that in Djomga despite the insecurity from the terrorist threats, the teachers are still making great efforts to provide education to the children. The schools are opened. Other villages at a few hundred kilometers from Djomga, the school are closed due to real insecurity threats. Even that, our local team is still on the ground working to help communities. Thank to your support and donations.
Mr. Zagré: "We thank all our donors from the bottom of our hearts because the solar energy off-grid system installed here has helped everyone, students, teachers, and even parents. We have managed to have a few fans, but not enough energy. If you can increase the system size to accommodate our need will be a game change opportunity. We are already happy having this solar light, as it improves our study and teaching conditions".
For Bibata, a student said: "I am very happy to be back on the road to school. With the solar electrification project of the Community Building Group to support our education, we girls from Kamsi school are now determined to study well, because we have been given consideration. I would like to become an English teacher later. "
We thank all donors and everyone for their involvement and multiple supports.
Your support is making a big difference!
Stay tuned!