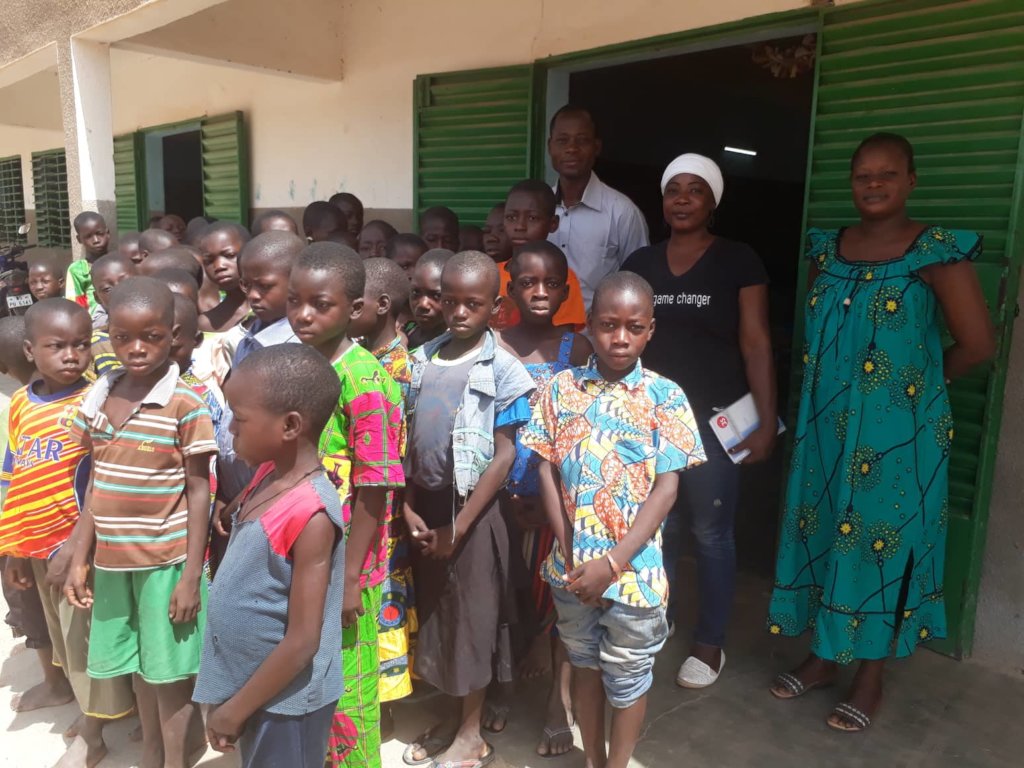 Unbelievable: Solar Power Made Kamsi School Ranked No. 1
The school of Kamsi has been ranked number #1 at the preparatory exam.
Djiguimdé, the director of the Kamsi School said that "this is unbelievable, the solar power made Kamsi Ranked No. 1 out of 20 schools. With solar power light, the kids enjoyed studying hard and all the time. Remember, we got two types of system from Community Building Group, the first is the electrification of our 6 classrooms, and the second is the community shared LED installed for 30 households. These have been a great help because the kids like it and you can see how they study every single day. Surprising, right? We got a chance here, and this honors me because as a teacher, I have colleagues from other areas who do not have this chance of having solar power, nothing, nothing at all. We have been lucky here."
Marie, a student parent said that: "it's been 3 years now that we have benefited from Community building Group solar electrification project, it is impressive since everything still working perfectly, all LED Lamp still working, everything is intact. Our children continue to enjoy the benefits of this project. They are able to study well and hard every single day and night, we are happy for them, and they obtained very satisfactory academic results. We are old, but we have hope in our kids. The solar power is great, I don't know why we didn't get it 10 years ago! Everywhere we go, other people said Kamsi has a good school. I told them the solar power has made Kamsi school good! We hope to have more power in the future to power up to 500 households."
For Honorine, a 7 grader, she said: "before I was not too much interested in school, because I have to help my mom and family to carry water and doing domestic work, and I helped my mom in everything. It was very hard. But when Community building group comes in our village, I saw them bringing solar equipment for light and water pumps. They installed the light in our village. Since that time, I feel like I received an energized force, I spend more time to study, and our parents don't bother us too much as long as we are studying."
Community Building Group thanks all donors for their great contribution which has been very helpfully for supporting poor rural communities in Burkina Faso. The country has more than 8 000 villages, our goal is to power with solar energy at least one school per village.
Please make a donation, and let us know your thoughts and ideas
Sincerely thank