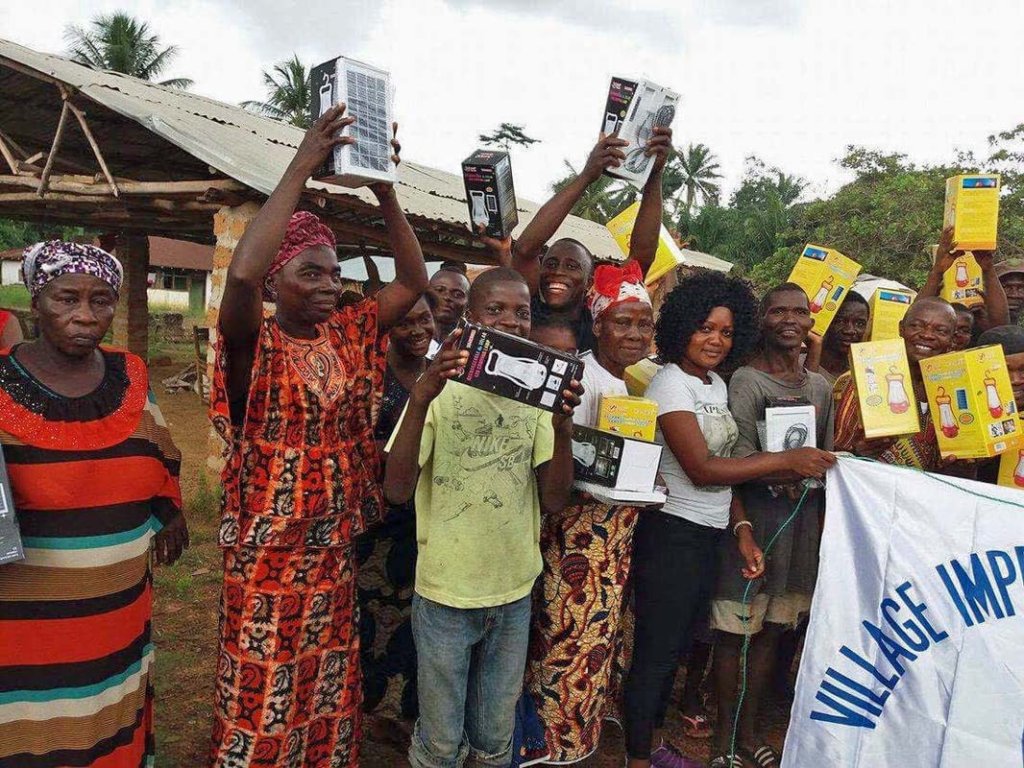 On April 23rd & 24th, 2017, a total of 307 families in ten villages in Liberia received the latest consignment of solar lanterns. Poor road conditions made the distribution process slow and arduous. A team member trained homeowners on how to charge the lanterns and cell phones and provided helpful advice about how frequently to charge the lanterns.
The Village leaders and heads of households expressed thanks and promised to take good care of the lanterns. One villager said that their homes will not burn down anymore by candle and their children will have light to study. Another said, "we don't have money to buy batteries." In one village, an old man said, "I only use a flashlight but whenever the light spoiled, my family will stay in darkness." Another town resident said, "we have been using a piece of cloth in oil to make a lantern, so we thank you for bringing us this light."
YOU'RE DOING SOMETHING AMAZING
This is the change you are making--bringing hope and relief to villages in Liberia by contributing through the Global Giving Foundation. Your contributions are making big changes, so we thank you.