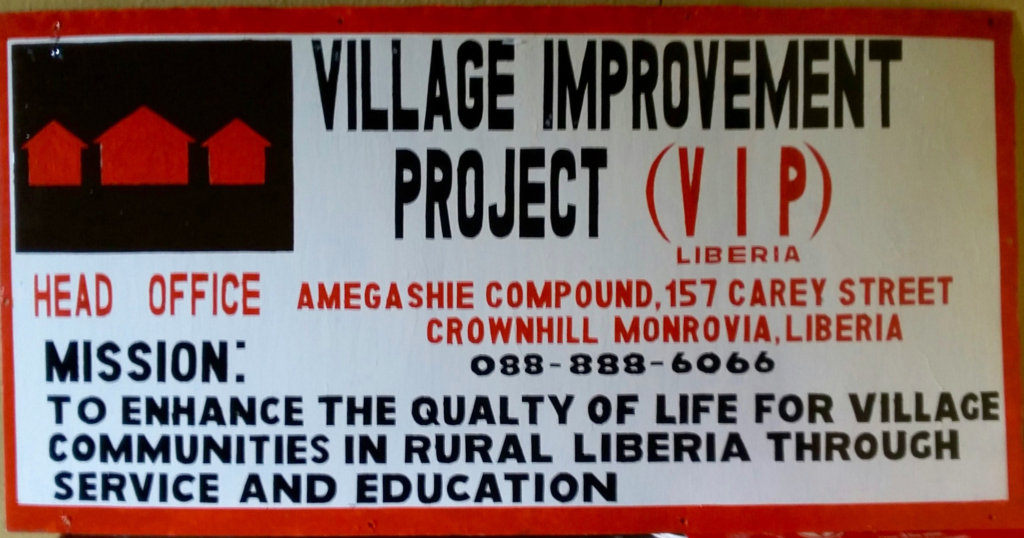 Thanks to you, our VIP Champions, 2015 has been a banner year in building Village Improvement Project, Inc.'s capacity to achieve it's first year goals of operation. You helped us provide clean solar energy to 193 village families in Liberia. VIP is now an accredited international NGO in Liberia with an office and a small volunteer staff.
An important milestone for us this year was that GlobalGiving provided a seed grant to develop a feedback loop with village audiences. VIP field experts in Liberia implemented a two-part feedback loop using tailored strategies to help us capture data on how well our beneficiaries use lanterns or what they think about road signs, identify problems/challenges, and gauge their satisfaction and impact. Here is one feedback from our survey:
Bendu, age 27, 9 occupants in the home:
"The light is good and useful to us in this village. We didn't have light before the light was given to us. We used to use candles or "jacko- lantern" using palm oil in a plate as fuel and a piece of cloth as the wig. Right now, we can see to do some of the work at night and our children can also see clearly while studying their lessons."
We intend to build a strong feedback loop with those we intend to assist through the provision of a mobile phone per village for regular communication. One outcome of our initial feedback loop project was to learn that three solar lanterns became inoperable due to poor handling. We retrieved those lanterns, repaired and returned them to the village and conducted additional training on proper use of the lanterns. We provided a mobile phone for regular communication.
VIP wants to expand its Feedback Loop to our donors. Rather than only a private thank you, Village Improvement Project, Inc. is seeking to encourage its donors to make a public statement about their gifts of time and treasure. We believe that both VIP and you, the donor, can benefit from a public conversation about our work that you've chosen to invest in.
We are seeking to broaden the collective impact of individual donors like you through your own story about why you are willing to invest in good causes.
We will protect your identify if you prefer by not connecting our public conversation to your name if you tell us not to.
Please share a brief personal story about your gift and investment of treasure to VIP. This can be as brief as a sentence or two.
Please send your story to me at admin@vipinc.org. Thanks to your generosity, Village Improvement Project is providing Liberian villages with solar light, eliminating the darkness, illuminating Liberian lives, and keeping communities vibrant, active, and safe into the night.
With gratitude, we wish you a Merry Christmas and a Happy and Prosperous New Year!