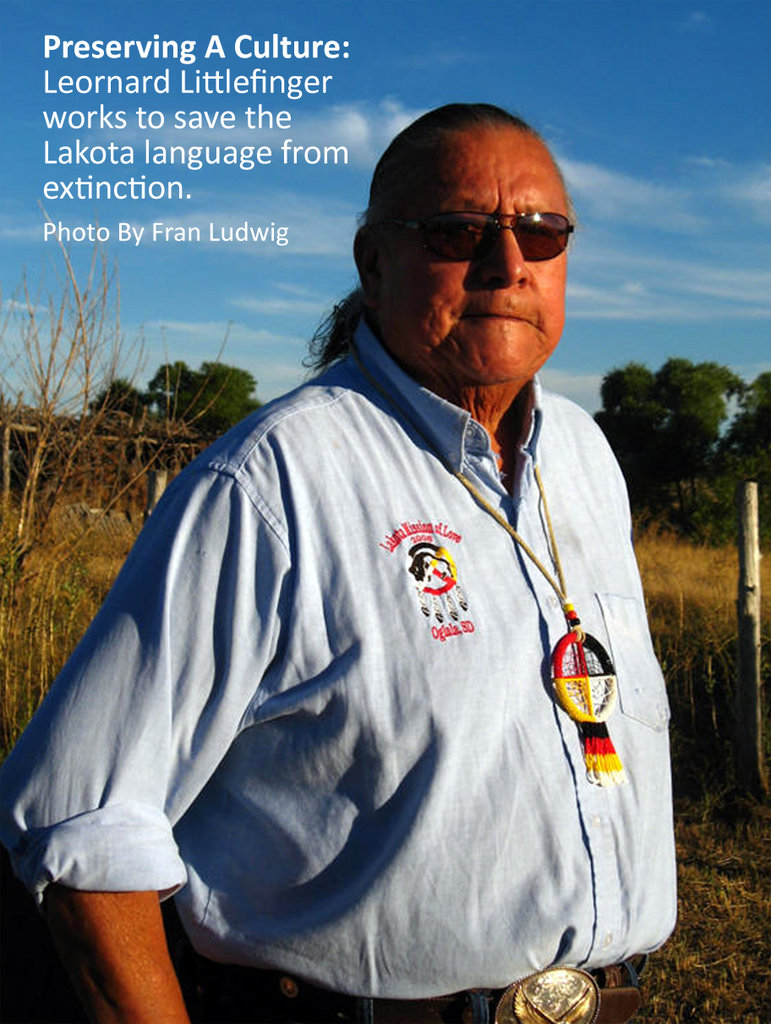 "The heater works great," says Leonard Littlefinger of the solar heater that Trees, Water & People supporters donated to his Lakota language school. Our partner, Henry Red Cloud, installed the heater in the school's meeting room, which Leonard said came in handy this winter as he consulted with tribal elders who are helping him establish his curriculum's vocabulary and grammar. In Leonard's words, the heater "did the trick." "It just quietly did its job," he added, "you know, when you get to be our age, you need a good heater."
Leonard is the founder of the Sacred Hoop (Cangle'ska Waka'n: "chan-GLAY-shka wah-KAHN") School, which is a part of the efforts on the Pine Ridge Reservation to preserve traditional Lakota culture. Part of learning a language, says Leonard, is understanding the way a society's culture is integrated into its words. For instance, the Lakota word for hoop carries with it undertones of "the circle of life". It is for this reason that Leonard chose the word hoop instead of circle for his school's name.
The Sacred Hoop School's first group of students is scheduled to arrive this June. Currently, Leonard is finalizing his curriculum with, as he puts it, "the combined knowledge of over 500 years of Lakota language and culture" between himself and the other elders. At this inaugural two-week immersion program, Lakota students, parents and siblings will be invited to bring traditional language back into their home.
Leonard is truly a leader in his community and has been selected for an honorary Doctorate of Humanities from the College of Mount Saint Joseph in Ohio, where he is delivered this May's commencement address. We hope all Trees, Water & People supporters take the same pride that we do in playing a small role in the amazing endeavor of preserving the Lakota language.
Links: