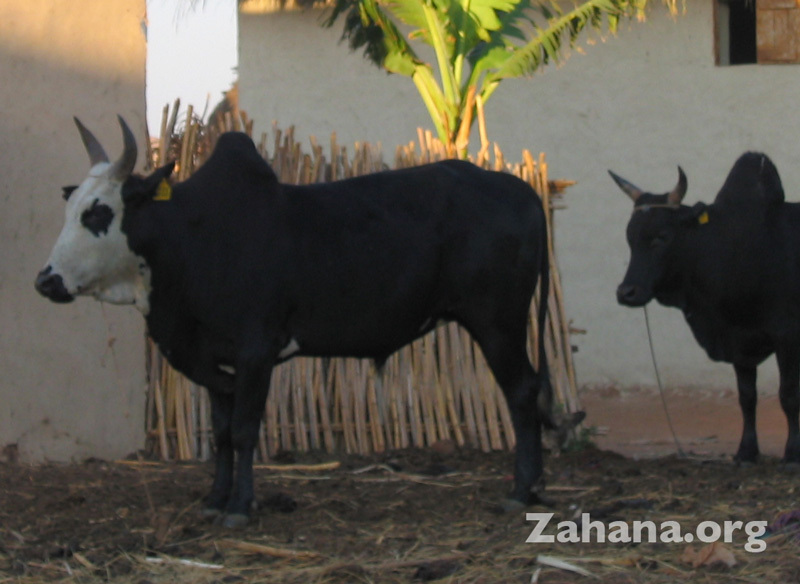 Dear friends,
It is certainly easier to report about the opening of a school or the planting of trees, but on a more somber note, here is the latest sad news from Madagascar.
Our village of Fiarenana was attacked for the third time by 'dahalo', or cattle thieves, a few weeks back. They came into the village at night, shouting loudly, throwing stones at the house and firing gun shots in the air. People huddled inside their houses in fear for their lives. They stole 11 zebu belonging to the pastor and 2 other people in the village. Our contact in the village reported on the cell phone: "The entire districts is devastated and in a state of shock, most villages have been attacked and robbed by dahalo at night, something that we have never experienced before in our area. In the village next to us a 15 year old boy was shot dead".
Note: Zebu are cattle and prized possessions in Madagascar. Poor farmers raise cattle as a living savings account. They need at least two heads of cattle to plow their fields and pull their carriages. Zebus are an important source of milk. For centuries zebu have had great cultural significance and are vital for funerals.
Guns are very uncommon in Madagascar and nobody in the villages owns any firearms or weapons. In the past cattle thieves were very uncommon in our part of the country and armed with sticks they occasionally stole a cow or two grazing at night far away from the village, scaring and making the child watching it run away. People in Madagascar, rooted in cultural traditions, do not go outside after dark if they can avoid it. Since the situation got more volatile, many farmers have gathered all zebu inside the village at night to guard better against cattle thieves, putting them at the same time as risk of a violent attack inside their village. Fortunately for Zahana, people do not feel that they are more prone to fall prey to dahalo because of their cooperation of working with us, the 'outsiders'.
We apologize if you get this update more than once, but by the same token say: "thank you for supporting more than one of our projects on GlobalGiving"
Ihanta, Jeannette and Markus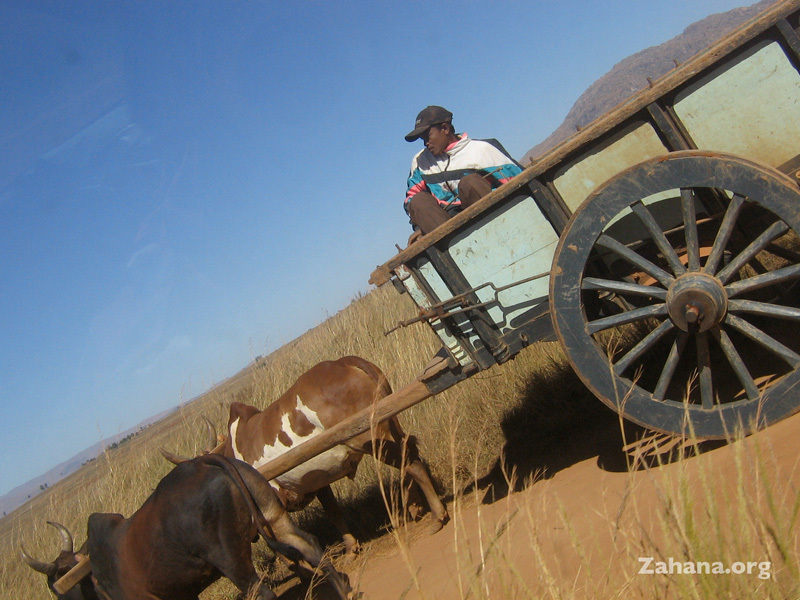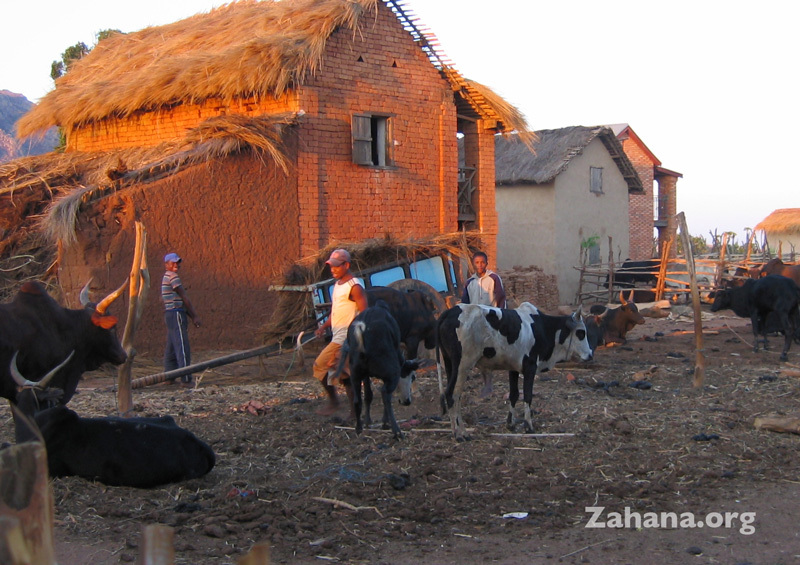 Links: