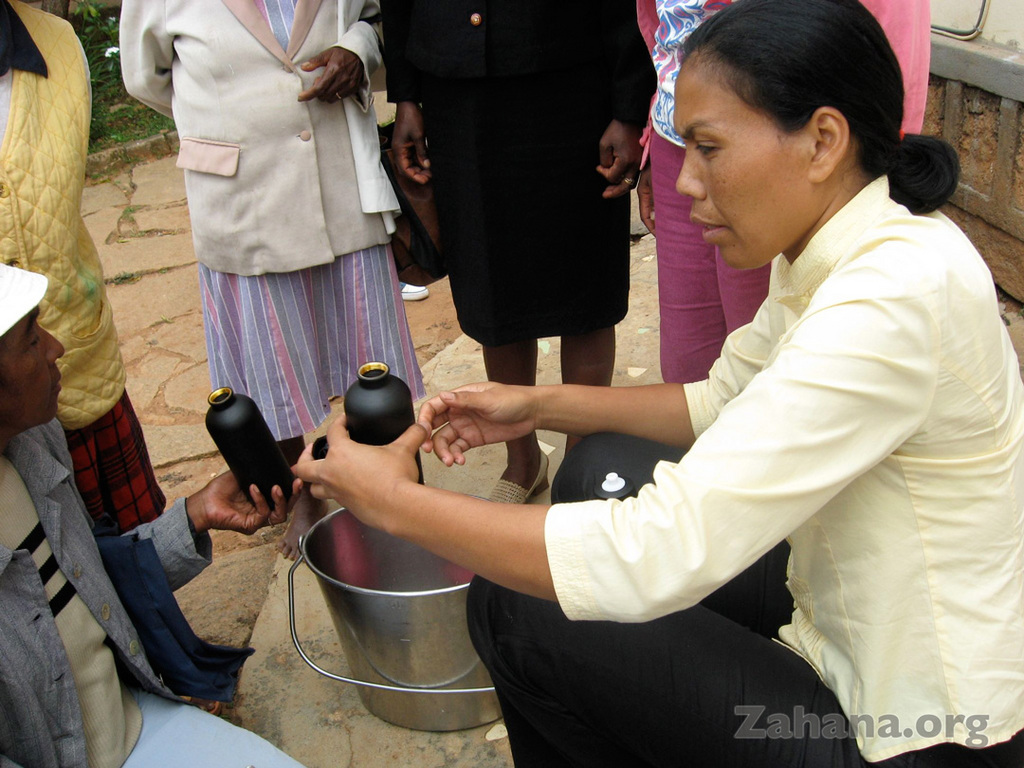 Dear friends,
In our last update from February we told you about a generous donation of Blazingtube solar cookers and solar water pasteurizers being shipped to Madagascar, the Blazintubesolar being currently the most efficient solar cooker available. The ship has arrived, but…
The solar water pasteurizers are a huge success. They are met with great interest, and are so efficient that even with limited sunshine water can be made safe to drink within a few hours. The solar water pasteurizers have proven to be an invaluable educational tool to demonstrate the sun's energy can be used in many ways. The metal bottles need to reach just 150˚F/66˚C to effectively pasteurize and therefore make water safe to drink. The effect of the sun's energy can be experienced "hands on", touching the bottles quickly. The public health benefits in Madagascar for such a low-tech devices will be huge.
The solar cookers have not had the same luck. After an endless customs and shipping saga, with new forms and documents being requested every second day by some other agency, we finally got the boxes. After the boxes were delivered and unpacked, we found out that half of the vacuum tubes were broken 'somewhere in transit', with the blame being passed around among the shippers. A huge vacuum tube is not something we can buy in Madagascar off the shelf. Replacing it will take time and we are working with the inventor on our options. The sun has not cooperated either. Rainy and overcast days in the capital have made solar cooking there challenging to date.
We will initially take only two Blazingtube solar cookers, one for each of Zahana's schools, to the villages. With the dry season starting in this part of the country, test data in sunnier Madagascar climate conditions will help us to evaluate the blazingtube on location, where it is needed the most.
Zahana is currently exploring other models of solar cookers available locally. The political instability, with a president that has not been recognized by many countries as the legitimate leader, has lead to many international organizations stopping work in or exporting goods to Madagascar. We might have to start building solar cookers to our specifications in country in the future.
Ihanta, Jeannette and Markus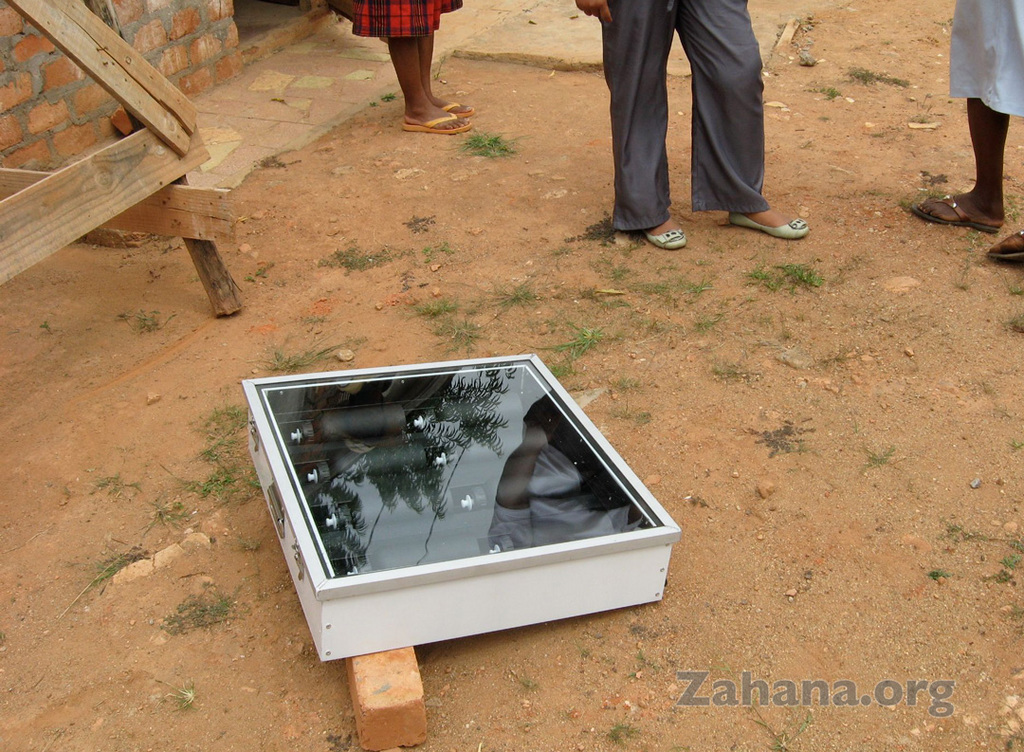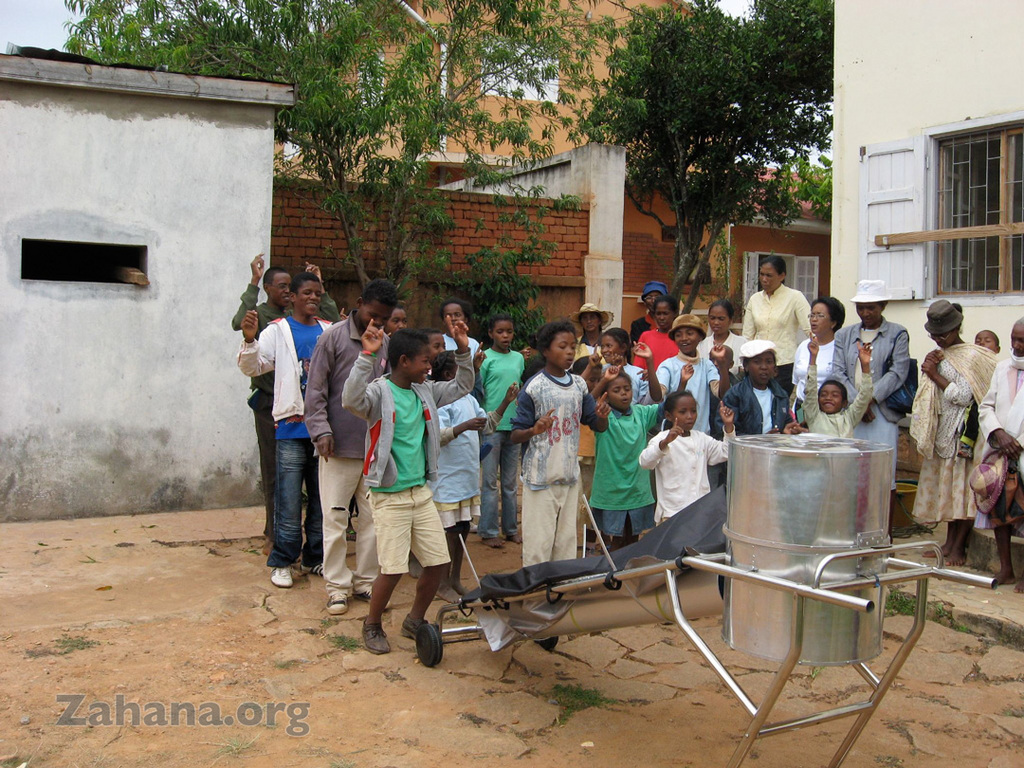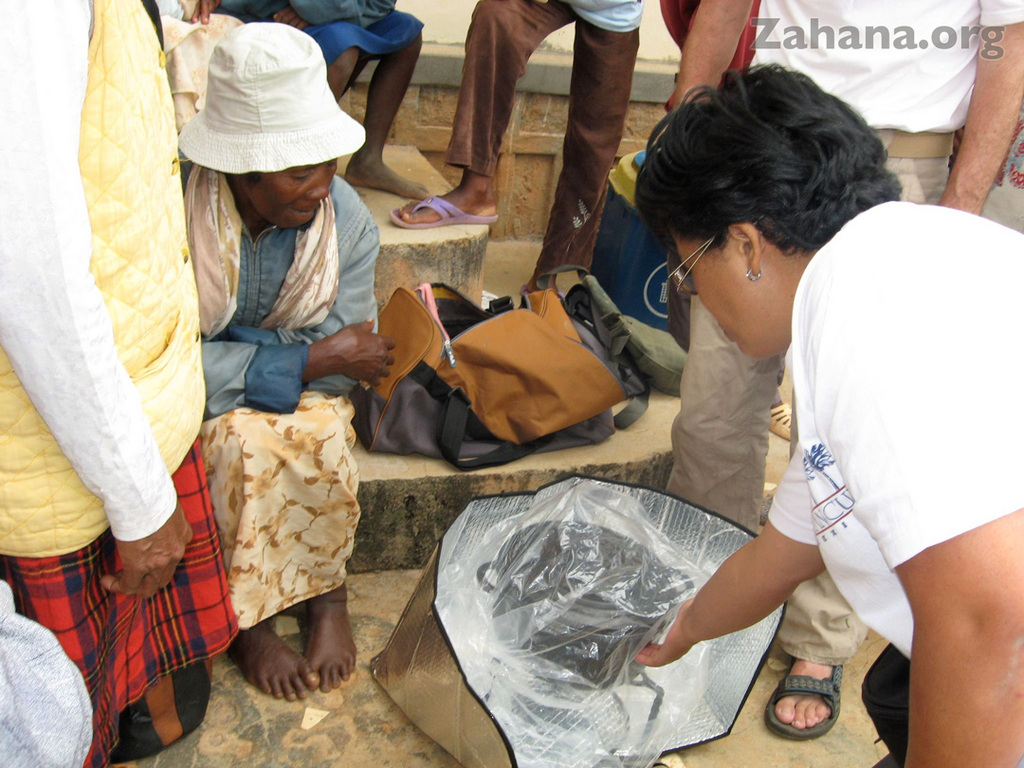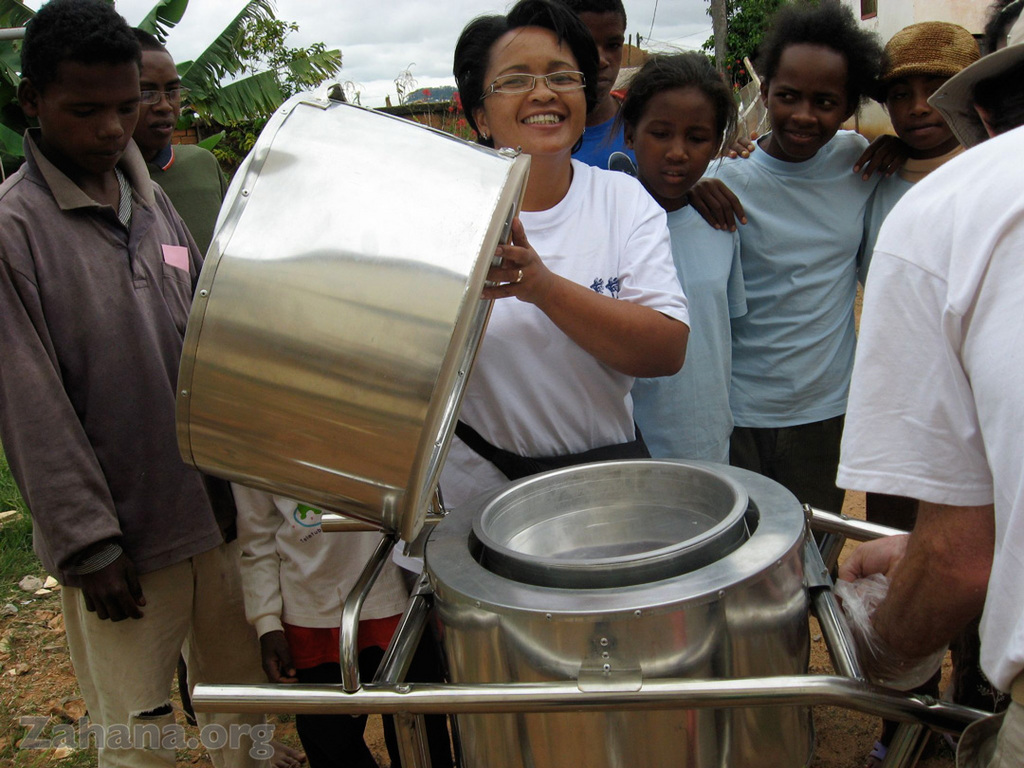 Links: