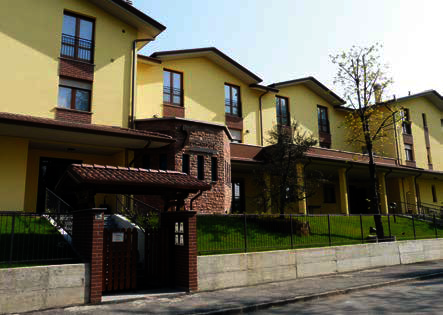 Big changes in the solidarity condominium Aleimar: the Bibì & Bibò day care, which hosts some of the children in Housing, has moved to the first floor, leaving space for the construction of two new apartments. The our referent Luca can thus give a new opportunity to mothers or families in socio-economic difficulty.
The work of the operators is really challenging, but the satisfaction and joy in seeing the beginning of a change is indescribable: it is the case of a woman of whom we report beautiful words:
"I've been here for 8 months, I arrived in a very bad period of my life. I was sick and I had no one to help me because my family is not in Italy. I knocked at Tuendelee's door, without knowing anyone, without knowing what was waiting for me, but only asking for help. I was welcomed by the educators, everyone was close to me and the Foundation became my family. Now I'm better and I have the courage and the strength to keep going. I want to start my life again "
The Social Housing of Melzo is not limited to providing economic and housing support, but, as reported in the testimony, offers an integrated and educational intervention that includes psycho-social support, school support for children and parenting, especially for the relationship with the school.
In this regard, even if the school year is over, the boys continue to be followed in the performance of summer tasks and successfully continues the music-therapy aimed at stimulating the emotions and cognitive, social and motor development of children.
Full of enthusiasm and good intentions, we sincerely thank all those who believe in this project and who will continue to support us in the future.