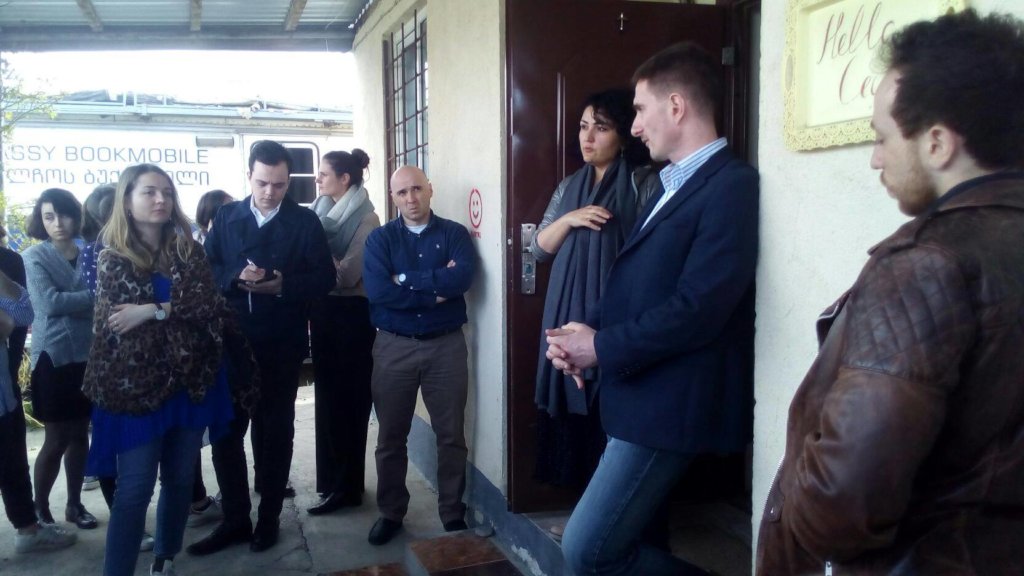 Dear donors,

During these months, hello Cafe hosted some activities, organized by local youth, international organizations and volunteers.
Our volunteer Paulina conducted two cultural evenings. One of them was Polish evening, where kids had a chance to make Polish donuts by themself, at the same time they got familiar about the donu traditions all over the world. They competed in quizz games and the winners got the prises that was brought from different parts of the world.
Also, Paulina and her German friend run the German evening for our kids. They had opportunity to know more about German culture and traditions, taste some very traditional food.
Local youth from Tserovani established stem club in Tsrovani, the use our space as a meeting point, where they plan ongoing and future activities.
International organizations also had a visit at Hello Cafe, College of Europe was visiting Tserovani, Students had a chance to know more about the everyday life of the inhabitans of the settlement.
Our local teaher is also running Georgian lessons for school kids in order to prepare them for exams at the University.
All of these would not be possible without your help,
thanks again.