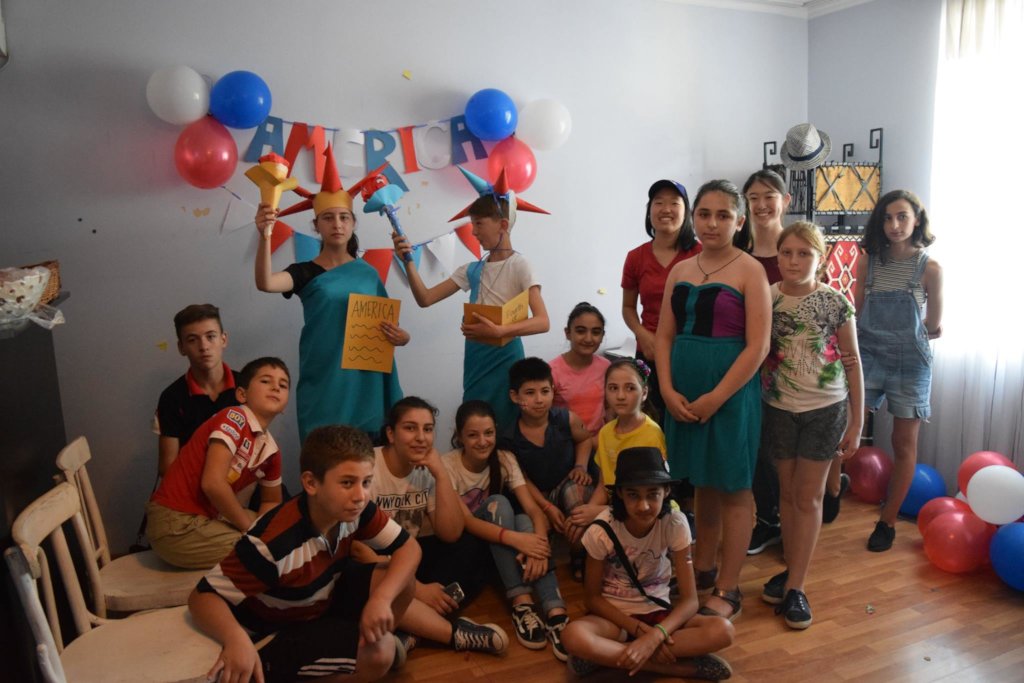 Dear friends and donors,
Here are few things that happened at the cafe last 3 months.
We hosted the event of US Embassy Bookmobile in Tserovani. Independent Day of US on July 4th. Bookmobile coordinators planned different activities for youth and used cafe's place to introduce to the kids the importance of this day.
Cafe also hosted several sessions of the Build Camp in Tserovani which was run by Peace Corps and European Voluntary Service Volunteers from tserovani and from other regions of Georgia as well.
EVS volunteer, Kornelia also had several meetings for kids and their parents about art therapy, where they experienced yoga for beginners. Also paintings on the skirts and bags that were handmade.
From September Cafe plans to actively use the space for EVS volunteers' activities like face paintings and different sessions like emphatic education.
We would like to mention that without your help, all these would be impossible.
Nowadays it is a big challenge for us to keep cafe as a business that has certain income, we had focus group, where we got familiar about the approach of beneficiaries regarding the cafe. They appreciate the possibility that cafe offers as an open space, but as a space for relaxation, some coffee, tea, they prefer to go outside of Tserovani and change the environment. That why, according to their recommendations, we try to keep the main function of the cafe for Tserovani, and we are open for all the activity, event and idea, that will run in Tserovani.