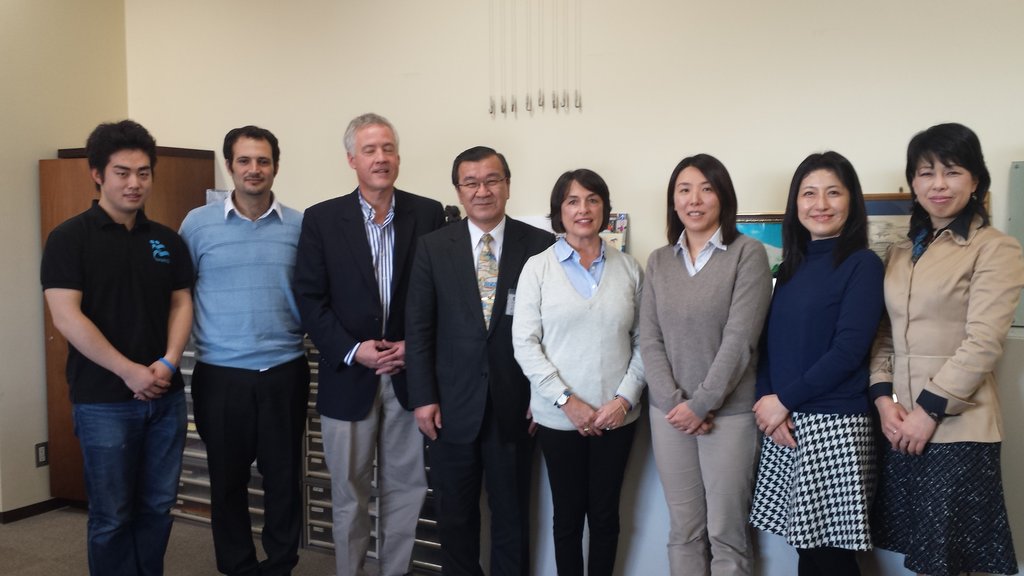 Overview:
For the last 3 months, Japan IsraAID Support Program staff in partnership with the Taylor Anderson Memorial Fundhave conducted various support activities in partnership with the local authorities and local NPOs. These activities include: professional training for PTSD prevention, stress relief activity events for affected communities, life story interviews and community archiving as part of the Voices of Tohoku project, organizing of community culture events, and youth leadership training for local high school students.
Andy and Jeanne Anderson visited Ishinomaki on December 2013, and had the opportunity to meet with the local partners we work closely with, and to take part in the various programs.
Summary of activities:
From September 2013, IsraAID's activities in Ishinomaki have been succeeded by JISP: The Japan IsraAID Support Program. JISP is a Japan-based organization lead by Japanese and international experts with long experience in Tohoku disaster relief, working closely with IsraAID HQ in Israel.
-PTSD Prevention Training: Since September 2013, JISP has conducted 3 PTSD prevention trainings for local volunteers, teachers and social workers in Ishinomaki. Professionals in various forms of non-verbal expression therapy, such as Art Therapy and Drama Therapy, taught PTSD prevention methods to the participants. A total of 24 participants joined the workshops.
During the visit of Mr. and Mrs. Anderson, we met Mr. Sakai, the head of the Ishinomaki Education Department, and discussed in detail the expansion of our workshops for children and teachers in kindergartens and elementary schools in the wider Ishinomaki city area. The trainings plan to start as an official education department supported training program from the next Japanese educational year starting April 2014.
-Stress relief programs and community events: JISP, in partnership with Hilton Tokyo, the youth of Kagikakko café, and Ishinomaki municipality, conducted a community BBQ event for the local residents. The event took place on October 27th and presented art, music and other cultural activities for the local people. Food and beverages were also donated and served by the Hilton and JISP team. The event was an opportunity for the local youth to take action for their community. More than 2000 residents attended the BBQ event.
-Voices of Tohoku: Since September 2013, JISP has conducted life story interviews for more then 40 residents of Ishinomaki. Partnering with the head journalist and executive director of the local newspaper (Ishinomaki Hibi Newspaper), we have interviewed community leaders in various fields, each with stories they with the youth would learn from. These interviews have provided locals with the opportunity to share their stories to each other, and to release their stress. In addition, JISP has partnered with the local Ishinomaki museum (Ishinomaki NEWSee) and is planning to open the first community archive in the museum in March, 2014. The JISP team has printed an Ishinomaki community book that includes photos and stories from the interviews, and will distribute it to the local residents during the opening event of the archive.
We also had the privilege of including the Great East Japan Eqrthquake story interviews of Mr. and Mrs. Anderson as part of the Voices of Tohoku Ishinomaki archive.
Future Plans for 2014
During 2014, JISP in partnership with the Taylor Anderson Memorial Fund will expand its activities in Ishinomaki and will conduct PTSD prevention training and stress relief activities for 50 teachers and 300 students of Ishinomaki area. JISP will conduct a further 120 life story interviews for Ishinomaki residents as part of the Voices of Tohoku project, and will launch the first community video archive in Ishinomaki NEWSée.
Further, JISP is currently planning a leadership summer camp for high school and college students of Ishinomaki, through a partnership with college students of Harvard University, Stanford University, Yale University, various other prestigious colleges in the US. The theme of the camp is to form a student think-tank in the local community that will not on ly provide the locals with innovation, but also provide the participating students an educational opportunity to interact with role-models from around the world, and to get involved in solving local community problems as part of the long-term recovery process.