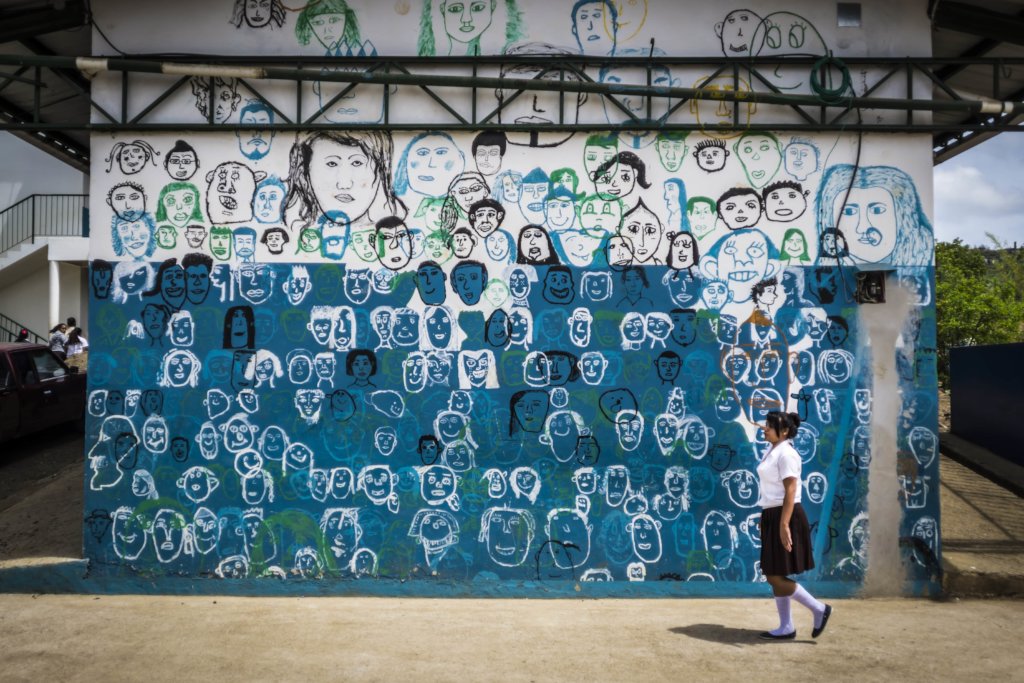 Hi!
The corona time continues to occupy us, even though the acute risk is averted for our teams in Germany and Italy. All the more we look at our projects around the world and how we can better support the people in Haiti and Honduras so that they can get through this crisis better.
The Corona period in Honduras
After initially moderate increases, the number of cases of officially infected people is now skyrocketing in Honduras. A terrible condition for families who have lost their income and do not know how to make ends meet. Terrible for the children too, since many of the little ones have pre-existing conditions that make an infection with the coronavirus very dangerous.
Our on-site partner nph Honduras tries to help the families in need with food donations to at least avoid hunger phases. Face masks are now sewn in the "Talleres" workshops outside the capital, where children from 13 to 16 years of age usually learn the basics of a craft. The Pasos Pequenitos day care center unfortunately still has to remain closed, but the mothers are provided with a scholarship for basic nutrition.
We continue to support our projects at our best capacity, as they have now become important life savers for the people in need.
Active at PEN PAPER PEACE
Already shortly before the Corona time, we adjusted our organizational infrastructure to the needs of our supporters - so you can join PEN PAPER PEACE from anywhere in the world, at any time of the day or night. At our first volunteer call we were an incredible 25 people! We are so happy about the diverse, talented and inspiring people who work with us for better education around the world.
If you want to join in, have a look at our website! There are tasks from one time to long-term commitments, from helping out at beverage sales to financial accounting.
Thank you for being a part of PEN PAPER PEACE!
Kind regards,
Nora, Lisa, Luca, Verena, Milena, Felix, Vivi, Verena, Denise, Peter, Alissa, Malin, Sonja, Janine, Giovanna and Jana at PEN PAPER PEACE e.V.