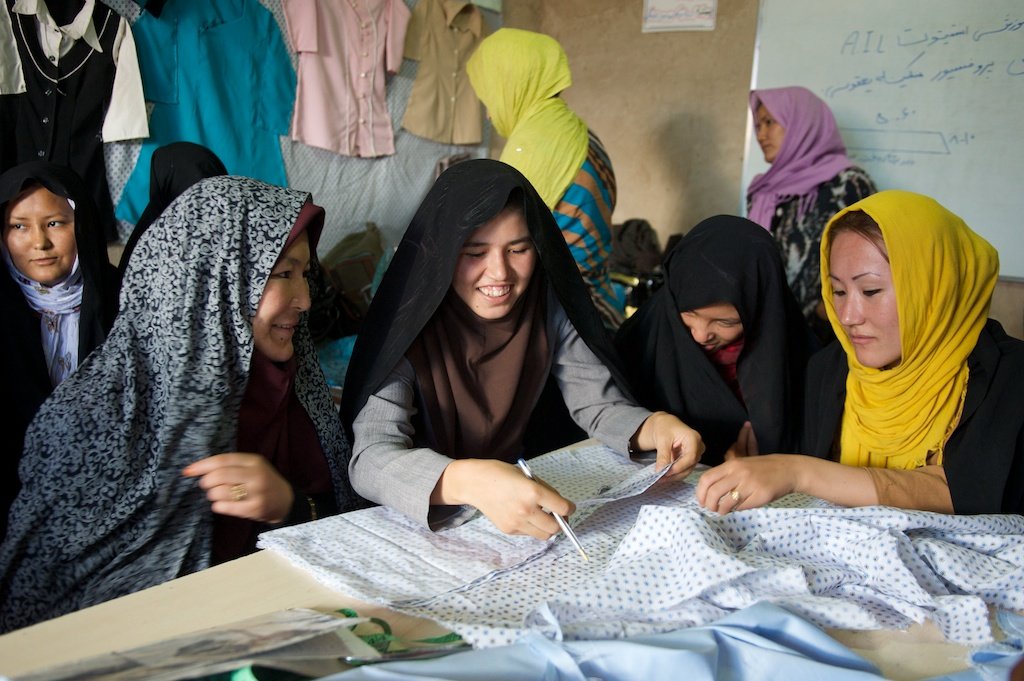 The Afghan Institute of Learning's sewing and tailoring classes offer Afghan women a chance to learn a valuable skill and open small businesses which help to support their families. The courses teach women the basics of sewing, as well as pattern making, tailoring, and how to operate their own sewing and tailoring businesses. Many women begin to sell clothing before they graduate from the course, allowing them to earn enough money to purchase their own sewing machine.
Recently we've been hearing stories of groups of women who work together to start larger businesses. From Herat Province, we recently learned of three graduated students who started worked together to start a business. Working together allows the women to each work part time, rather than full time, leaving them able to care for their families. They began by taking custom orders from people in their area, and recently have opened a store. After putting a very nice billboard on their store, they began getting a large number of customers in a short time. One woman, named Fariba, said "I never imagined having my own business before I came to AIL. My life has been changed completely here. I am so excited to have my own business, and I am planning to become a teacher at this center so that I can teach other women to sew.
For most Afghans, the only way to purchase clothing is by having someone sew it for you. Because of this cultural norm, teaching these women to sew will give them an income that will be sustainable for the foreseeable future. Thank you for believing in and supporting our project!