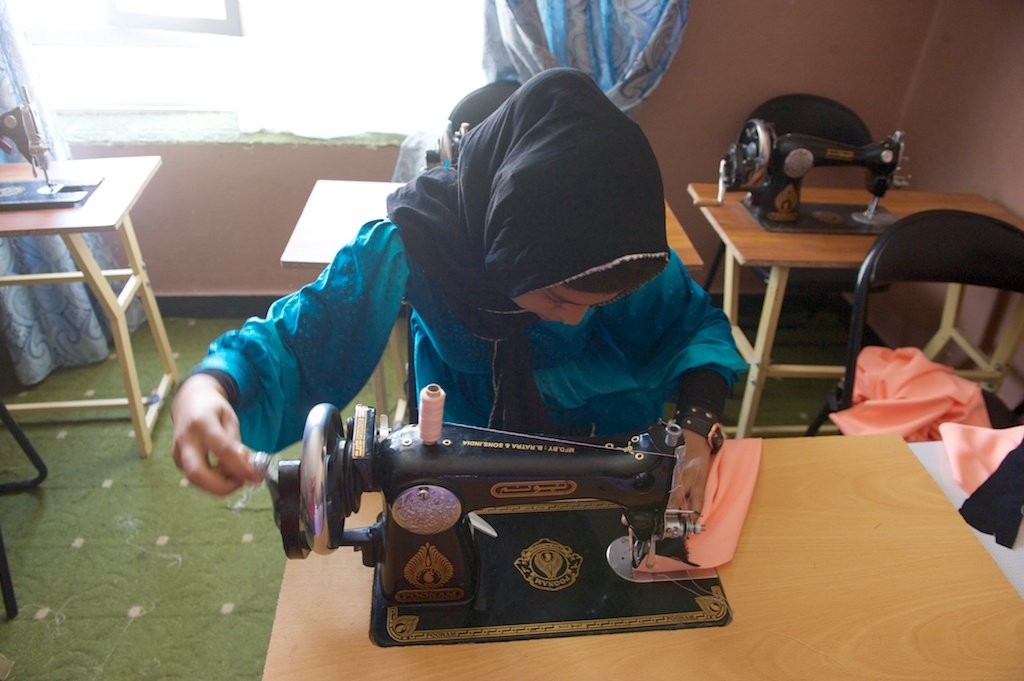 Hi everyone! AIL is off to a great start this New Year, with thousands of new students enrolling in the learning centers and participating in AIL workshops and seminars. Your donations made it possible for 944 total women to be enrolled in tailoring classes in January. These are women who are really enthusiastic about learning a new skill to help them financially support their families.
In December, one of AIL's centers saw 22 women graduate from AIL's tailoring courses. Many of them started their own businesses and are becoming more and more independent and have become able to provide for their families. These women will hire other women in their community, boosting not only the local economy but also helping to provide financial support for other women and their families.
AIL offers training opportunities for women who are professional tailors (most of whom were trained by AIL) to become teachers for tailoring classes offered in the Learning Centers. One of AIL's newest tailoring teachers had this to say:
"I am a tailor. I am very satisfied from my profession because it brings income to me and I can help others learn this profession. I want to help women become tailors because it has helped me."
Again, we'd like to thank you so much for your support of our Tailoring program. This program would not be possible without donors like you. We hope that you find this partnership worthwhile, so many women are bettering their lives by taking these classes and learning how to become self-reliant. Thank you!!